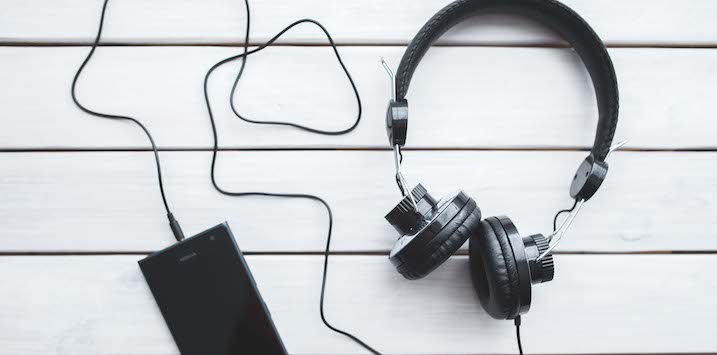 Contextualizing Music History and the Potential of Streaming
The music sector over the last four decades has shifted through technology like very few other industries. Moving from vinyl, cassettes, CDs, MP3s to streaming, music has never gone out of style. Yet despite this it hasn't been smooth sailing for the industry, far from it.
Music revenues peaked in 1999/2000 at $21.5 billion before tumbling in the wake of Napster's digital disruption igniting a world of music piracy. Napster was shut down in 2002, only a couple of years after the peak, but as they say, the toothpaste was out of tube. What followed devastated the music industry for over 15 years with pirated music and listeners reluctance to pay for songs, causing revenues to contract by approximately 65 per cent to a low of around $7.0 billion just a few years ago.
Recently however, the trend of contraction has stopped and music streaming has finally started to grow again. As can be seen from the chart below, the music industry in terms of revenues remains a fraction of its peak, however consumer behaviour is changing with people willing to pay for music again via Spotify, Apple Music, etc. In fact we are seeing exponential growth in music streaming revenues with Vivendi (VIV FP) via its ownership of the world's largest music label, Universal Music Group, very well positioned to benefit from what appears to be a secular growth story.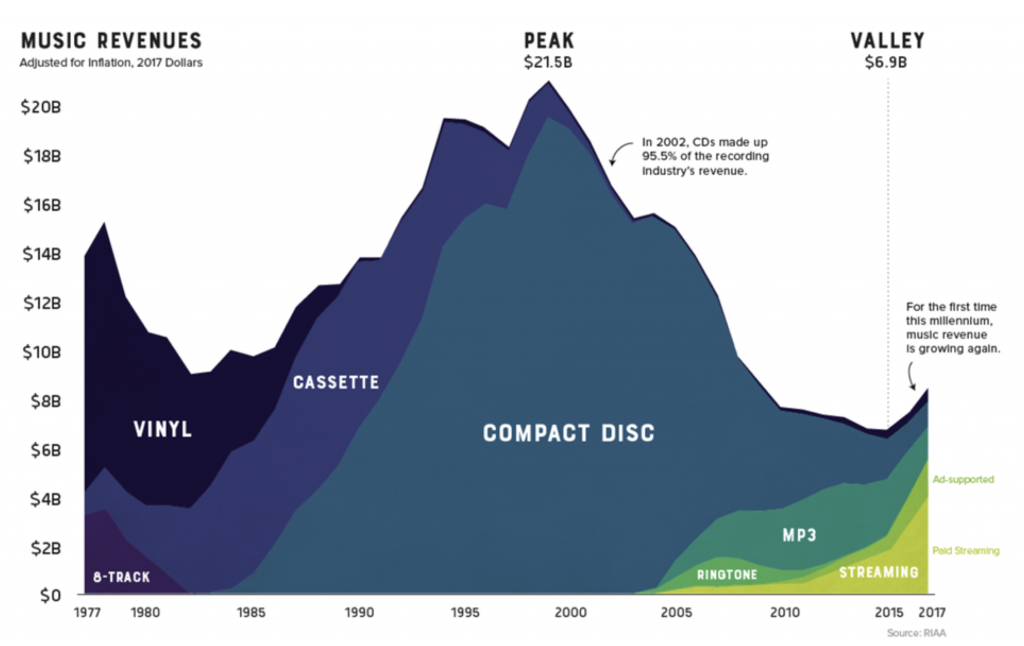 The Montgomery Global Funds own shares in Vivendi. This article was prepared 17 January with the information we have today, and our view may change. It does not constitute formal advice or professional investment advice. If you wish to trade Vivendi you should seek financial advice.