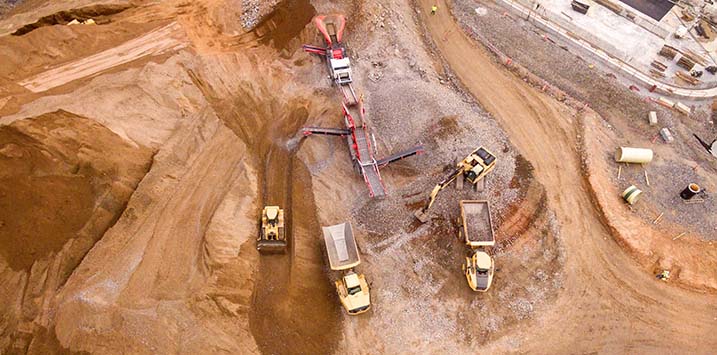 Capricorn Metal's new acquisition gives potential for a multi-mine gold company
We recently mentioned Capricorn Metals (ASX:CMM) as a stock to watch with the company entering the commissioning phase of the Karlawinda project. Since then, there have been a couple of notable developments from the company including an acquisition and an operating update which has helped support our thesis.
In late July, Capricorn Metals announced the acquisition of the Mt Gibson Gold project for approximately $40 million through a combination of cash and scrip. The Mt Gibson Project has an inferred resource estimate of around 2.1moz based on assessment of historical drilling in the region.
The project was placed on care and maintenance in 1999, when the gold price was at A$450/oz vs approximately A$2400/oz currently after producing in excess of 868koz over a 13-year period. With minimal exploration conducted since late 1990s and the existing production footprint relatively shallow at max depth of around 100 metres, there is significant potential to delineate a new mining frontier over the next 18-24 months.
In addition, the acquisition multiple of A$20/oz is very attractive. While the industry has moved beyond quoting EV / resource multiples to some degree (as they fail to reflect the all-important economics of extracting the resource to realise value), there are still some rules of thumb when assessing gold exploration tenements with an acceptable grade:
Gold resources are generally valued at around A$50-150/oz, especially for resources that are close to production or existing infrastructure. The higher the grade, the higher the value ascribed.
Reserves are generally valued at more than A$400/oz. However, there is a wide variance between reserve multiples as a more accurate assessment can readily be made on the project's capital + cost assumptions.
On top of the attractive price tag, there are a couple of other attractive elements to the acquisition:
There is a significant known resource (inferred) which will be proven up with infill drilling in a known gold region;
There are some very interesting drill intercepts within and outside the existing resource shell – including 16 metres @ 62g/t Au at 114 metres which is classified as very close to surface;
The existing pit is shallow at around 50-100 metres in depth, so fewer dollars required to recommence production in the pit;
Very small scrip component – which is important as we believe the shares are undervalued.
In short, the acquisition gives the Capricorn management team another growth project to pursue in the next 12-24 months, with the potential to transform CMM into a multi-mine gold company.
Quarterly operating update
In addition to the acquisition, the company announced a production update for the JunQ21. While still early days, the update shows some encouraging developments especially on recoveries, which at 95.4 per cent is higher than our expectations at this early stage (and the company's own expectations).
Source: Company release
We expect a smooth ramp-up to drive a further re-rate in the shares as the company transitions from developer to producer status.
You can read Joseph's previous article here: Is Capricorn Metals due a re-rate?
The Montgomery Funds own shares in Capricorn Metals. This article was prepared 05 August with the information we have today, and our view may change. It does not constitute formal advice or professional investment advice. If you wish to trade Capricorn Metals you should seek financial advice.
This post was contributed by a representative of Montgomery Investment Management Pty Limited (AFSL No. 354564). The principal purpose of this post is to provide factual information and not provide financial product advice. Additionally, the information provided is not intended to provide any recommendation or opinion about any financial product. Any commentary and statements of opinion however may contain general advice only that is prepared without taking into account your personal objectives, financial circumstances or needs. Because of this, before acting on any of the information provided, you should always consider its appropriateness in light of your personal objectives, financial circumstances and needs and should consider seeking independent advice from a financial advisor if necessary before making any decisions. This post specifically excludes personal advice.
INVEST WITH MONTGOMERY