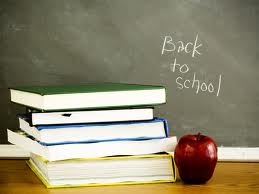 Back to school
Massachusetts Institute of Technology (MIT) is preparing to expand its global model of higher education through its MITx online course platform. These modules are quite good, and bring to mind the idea of whether they could be utilised as a pathway program, similar to what Navitas Limited (ASX: NVT) provides.
Could the MITx program be a threat to the NVT business model? I'm not sure it can.
The reason for my thinking is that NVT's value proposition is very unique. Most university students have not heard of NVT, however they have heard the names of universities that NVT partners with (La Trobe, The University of Newcastle, Curtin University etc).
The student hence doesn't choose NVT, they choose the university, and are placed into the pathway program should they not meet standard entry requirements.
Let's assume that the expansion of MITx has occurred and universities are willing to accept their curriculum as a foundation program. How many students are going to want to participate in the program? I think the number could be considerable (for those not able to qualify for direct entry), but I think more would prefer the NVT program which has the advantage of placing the student into second-year studies upon completion. This brings post-graduate employment closer and reduces university fees by about a year.
In addition, the NVT system provides administration, localised teachers and other staff, giving them quite an advantage over what MITx can offer.
Of course, this raises further questions about the way that education is currently being provided in contrast to how it may be provided in the future. To this, I believe that the answer will lie in HR departments around the world; and just how valuable they will consider online degrees compared to more traditional degrees in the future. In addition, will students consider online degrees or traditional degrees to be the surest way of attaining employment once the mortar board is thrown?
This post was contributed by a representative of Montgomery Investment Management Pty Limited (AFSL No. 354564). The principal purpose of this post is to provide factual information and not provide financial product advice. Additionally, the information provided is not intended to provide any recommendation or opinion about any financial product. Any commentary and statements of opinion however may contain general advice only that is prepared without taking into account your personal objectives, financial circumstances or needs. Because of this, before acting on any of the information provided, you should always consider its appropriateness in light of your personal objectives, financial circumstances and needs and should consider seeking independent advice from a financial advisor if necessary before making any decisions. This post specifically excludes personal advice.
INVEST WITH MONTGOMERY