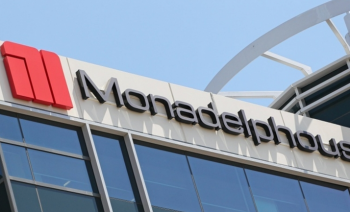 Australia's most successful resource service company
Australia's most successful Resource service company, Monadelphous Group Limited (ASX: MND), has seen its share price decline by 75 per cent from $28.50 in February 2013 to the current $6.80.
At their Annual General Meeting yesterday, the Company described the outlook as "challenging" with surplus capacity and a focus by customers on operating costs and productivity of existing assets.
The graphs below paint a worrisome picture, with the Resource spend expected to decline over the next two years, and the Energy spend expected to decline over the next three years. While there are signs of life within Infrastructure (and Maintenance), if we aggregate the first three categories, then total spend is expected to decline from around $120 billion in 2014 to $105 billion in 2015 to $65 billion in 2018.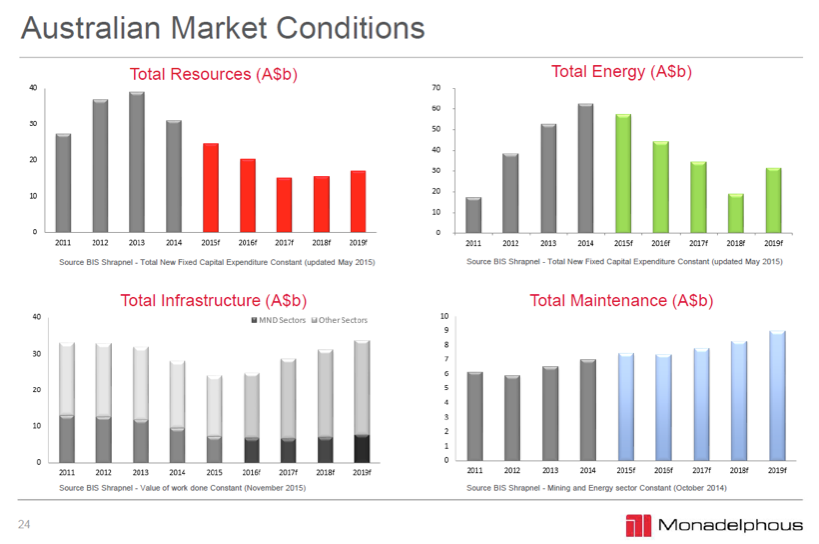 This is expected to manifest itself in Monadelphous paying significantly lower dividends over the foreseeable future; and a warning to investors to only pursue "yield plays" when a particular company's underlying earnings are rising sustainably.

To learn more about our domestic and global funds, please click here, or contact me, David Buckland, on 02 8046 5000 or at dbuckland@montinvest.com.