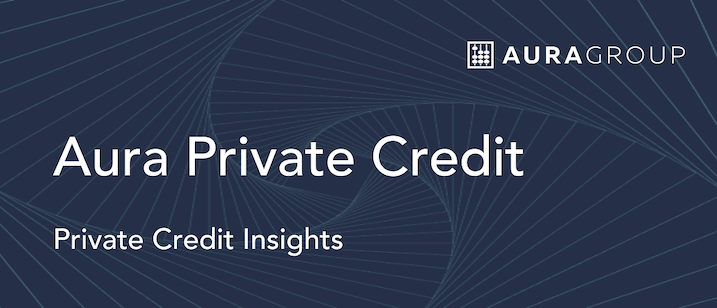 Aura Private Credit: Letter to investors 31 March 2023
This week saw the release of two key economic indicators; the monthly indicator of the Consumer Price Index and Job Vacancies data. Both are displaying a slight softening in the economy, perhaps an early indication of the contractionary monetary policies explored last week, increases to the cash rate and quantitative tightening, beginning to take their intended effect.
Inflation – Early Signs of a Slowdown (1)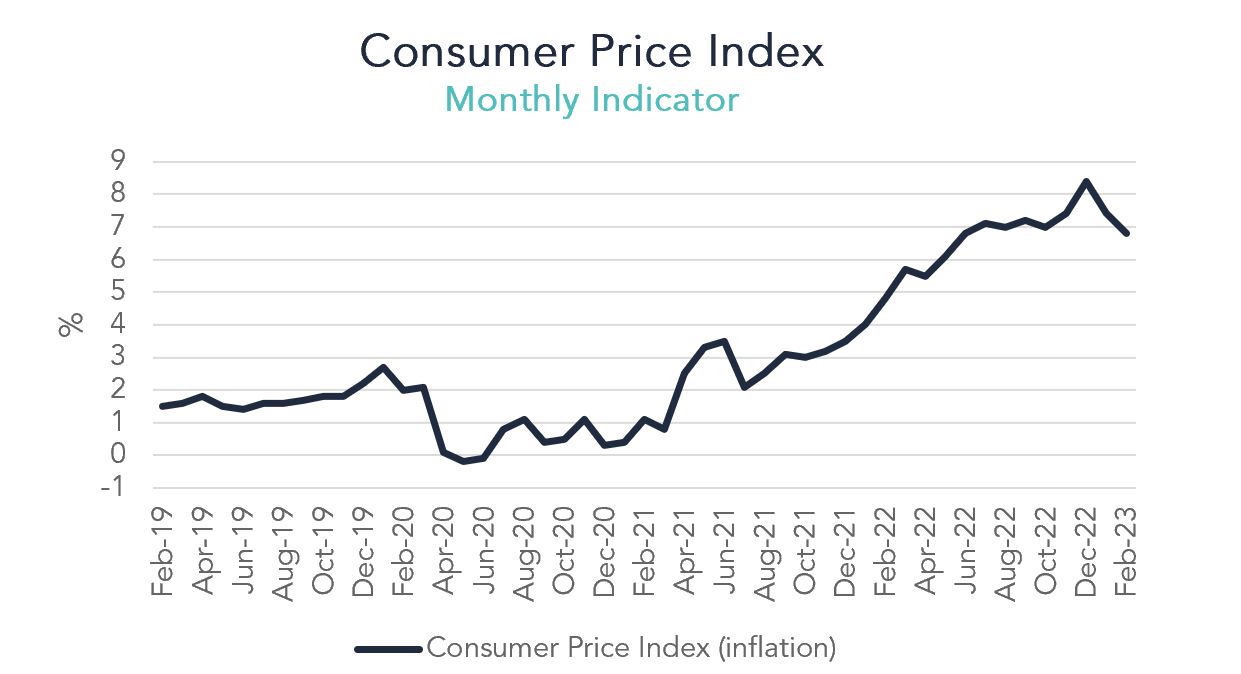 The Australian Bureau of Statistics monthly CPI indicator came in at 6.9 per cent for the twelve months to February 2023, the second monthly read displaying a deceleration in the increasing cost of living after the January read of 7.5 per cent, down from a peak of 8.3 per cent in December 2022.

Job Vacancies – Beginning to Contract (2,3)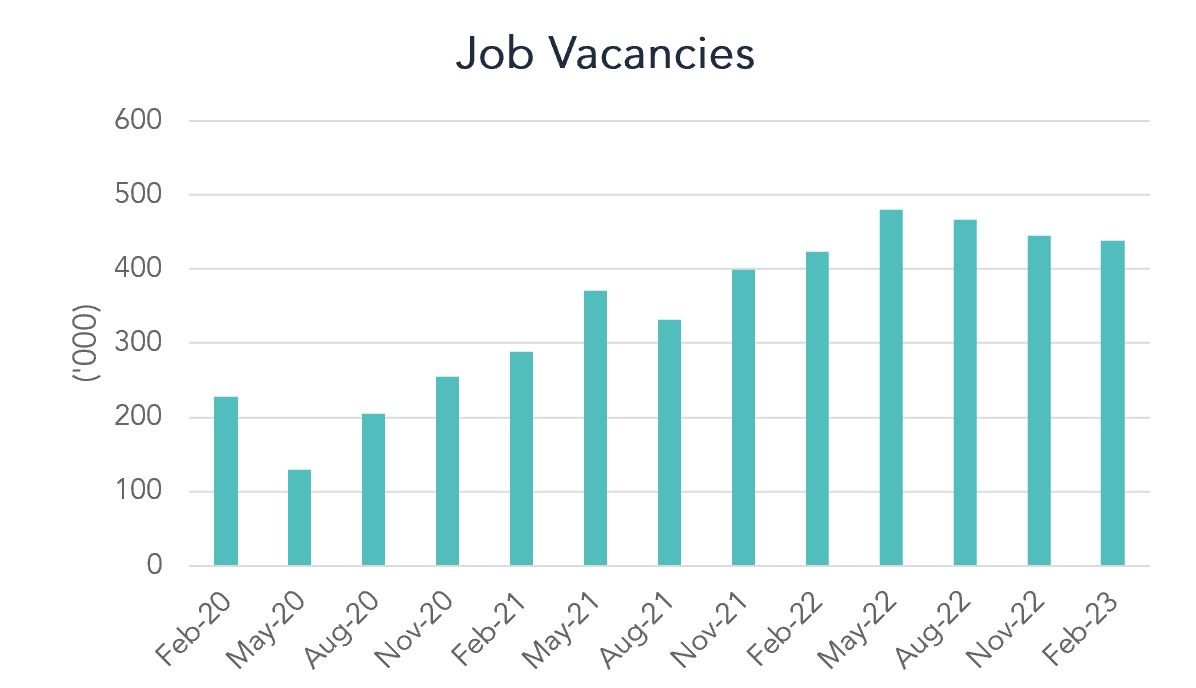 Job vacancies have also eased with the February numbers showing the third consecutive monthly contraction in vacant jobs.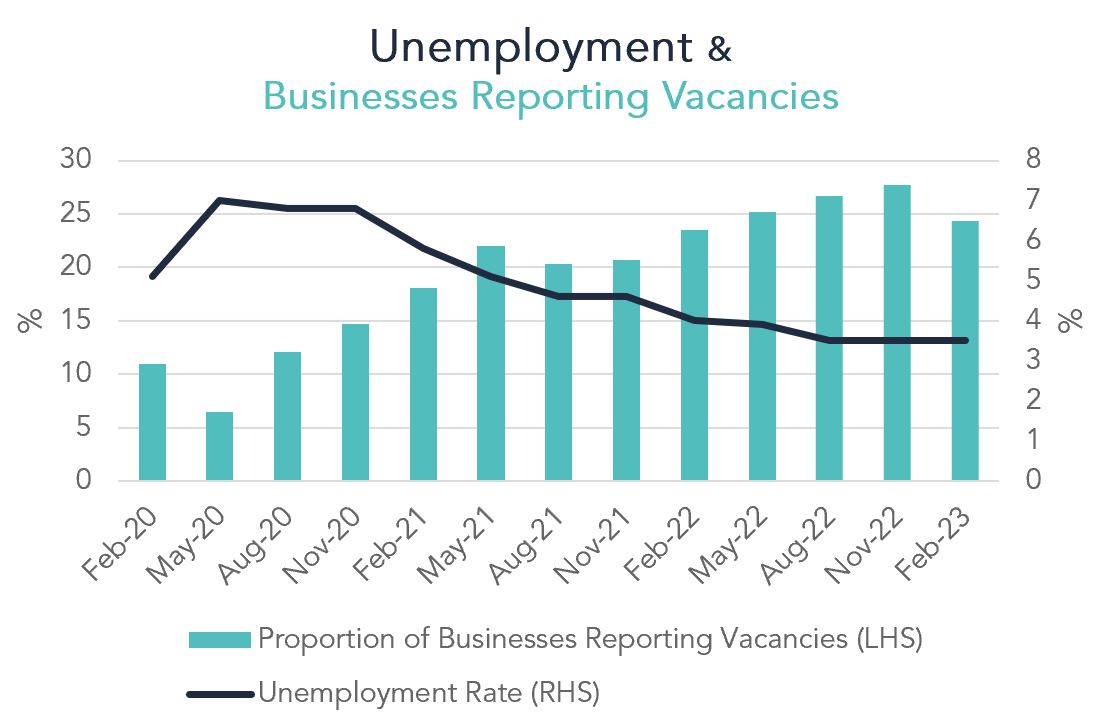 The unemployment rate has held steady over recent months, although, with the anticipated slowdown in economic activity as household spending eases off the back of increased mortgage servicing costs and the proportion of businesses with vacancies lessens, we expect to see the unemployment rate elevate.

Next month's RBA Cash Rate decision, Household Spending Indicator, Labour Force and March quarter Consumer Price Index data releases should help increase clarity over Australia's trajectory for the 2023.
1 Australian Bureau of Statistics: Monthly Consumer Price Index, February 2023
2 Australian Bureau of Statistics: Job Vacancies, February 2023
3 Australian Bureau of Statistics: Labour Force, February 2023