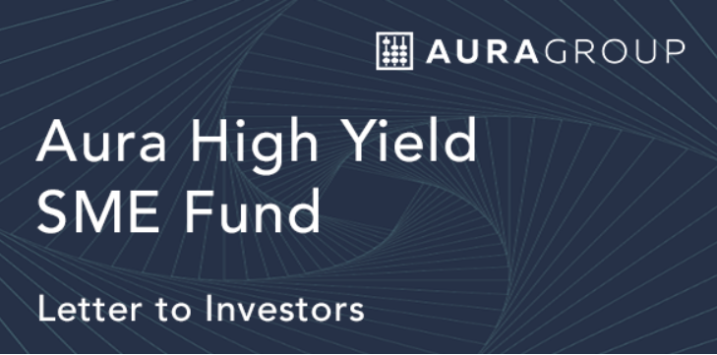 Aura High Yield SME Fund: Letter to Investors 01 July 2022
The RBAs July monetary policy decision will be made on Tuesday, with markets pricing in a 50 basis point rise, according the ASX RBA Rate Tracker. The RBA Rate Indicator run by the ASX aims to demonstrate market expectations of the change in the cash rate. The indicator calculates a percentage probability of a change in the RBA interest rate based on the market determined prices in the ASX 30 Day Interbank Cash Rate Futures. The graph below gives some indication as to where the market envisages rates to shift to over the next year and a half.
ASX 30 Day Interbank Cash Rate Futures Implied Yield Curve as at market close on 29th June 2022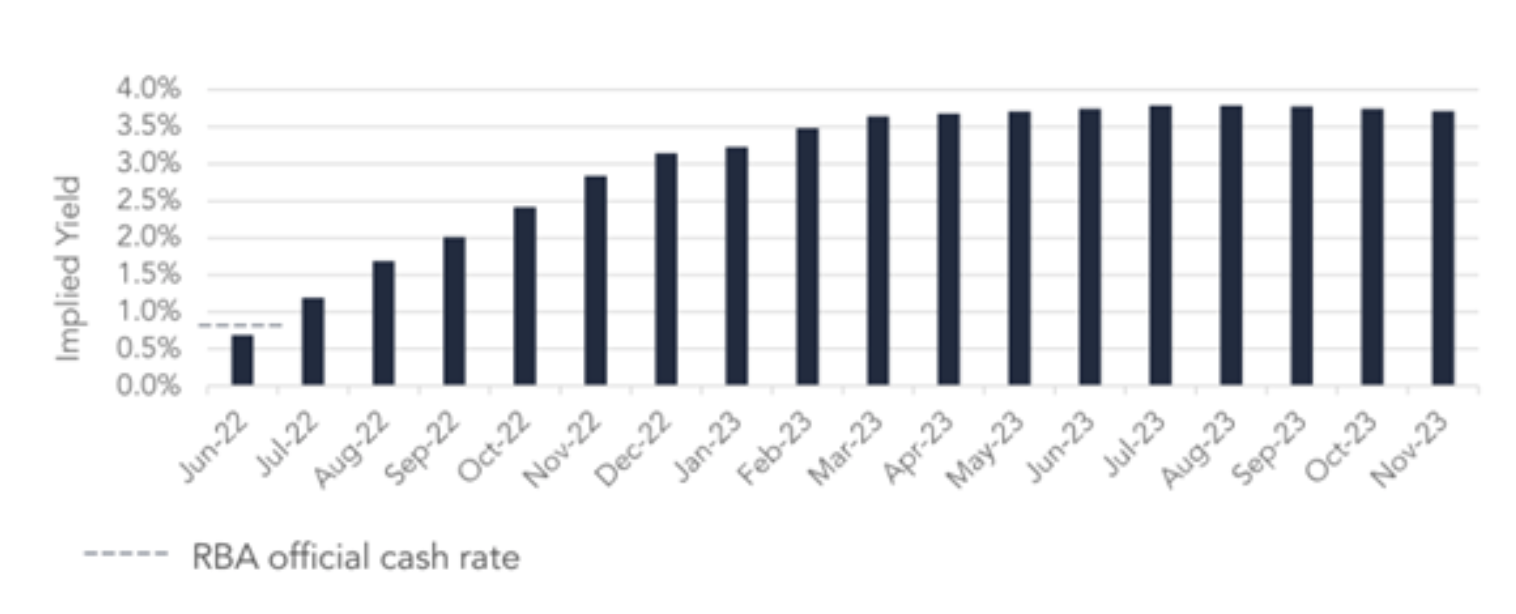 It is important to note that shifts in key economic indicators namely, labour market, wages and inflation data are what assist the RBA in determining their monthly monetary policy decision. There is always a degree of uncertainty as to how these economic indicators will shift as unexpected disruptions and events occur domestically and globally.
Currently, the RBA is fairly clear in communicating rate rises will continue, as their inflationary expectations have been revised up from 5 per cent to 7 per cent. As such, rises need to be contained with monetary policy intervention. It would be premature to make assumptions on where rates will peak, simply due to uncertainty on how future events that affect leading economic indicators could evolve, although the market currently views a peak at around the 3.75 per cent mark in mid-2023. We would suggest that there is a lot of water to go under the bridge before getting to that point. We are already seeing an impact on house prices, with circa 3 per cent falls seen since the first rate increase in May. We will see the CPI data released for the June quarter on the 27th of July, which will give us an indication of the effectiveness of the May and June rate hikes.
From a portfolio standpoint, we have had a strong pipeline of additional funding opportunities come through from our lenders this month. Positively, our lenders are seeing strong demand from SME borrowers irrespective of the rising interest rate environment. We are not seeing any deterioration in the quality of the pool.
ASX RBA Rate Tracker – June 2022