Are relationships more important than cars?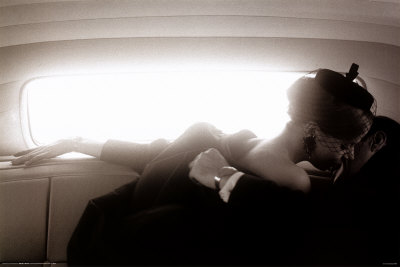 In last weekend's Weekend Australian, Terry McCrann wrote an excellent piece explaining the possible nature and motivations behind the relationship between Murdoch, Stokes and Packer. 'Hiatus after Packer's bombshell' was both enlightening and entertaining.
I quote:
"From the day Stokes seized control of the West Australian Newspapers boardroom three years ago, it was always a case of when, not if, he would move to join it with his Seven Network.
"There was the sheer irresistibility of the gains to be extracted from such a me…There was also the requirement to provide an exit to … the KKR private equity group…There was also the need, and indeed opportunity, to solve a couple of Stokes' tax issues…It also preserves liquidity in the enlarged WAN-Seven, which becomes the premier listed media vehicle in Australia. That will enable KKR to be taken out in due course and, when it does, further cement the stock's appeal…"
"It also highlights – and partly explains – a missing piece in the Stokes media set. The merger doesn't bring together all of the Stokes media interests.
"Left out is the Stokes holding company's 23 per cent stake in – what do you know – Packer's Consolidated Media Holdings. And it has linkages into the Packer partnership with Rupert Murdoch's News Corporation in Foxtel and Foxtel Sports.
"Its absence could be explained by the complication it would have brought to the merger proposal. Also, its inclusion would have given Stokes more shares in the merged entity. That would have rendered the new company less tax and investment efficient.
"But it's an absence that raises the question of whether there is a Stokes shuffle part deux – or trois if you count the Seven-WesTrac deal. And that brings Packer and his partnership with the other Murdoch, Lachlan, back into the building.
"He walked out of the Ten boardroom because Lachlan poached budding TV star James Warburton from Stokes' Seven to be chief executive of Ten. In the most public, and indeed shocking, way Packer signaled his disagreement with that, and to Stokes that it was not his doing."
Relationships it seems, matter. And so they should.
In the end, it is not cars, boats and planes that bring joy, but the quality of the relationships you develop.
This week I read that Carsales.com.au had been sold out of Nine Entertainment Co, the rebadged PBL Media (which is owned by CVC Asia Pacific).
Reading Terry's article caused a rumour I heard last year to become louder in my mind. The rumour was that a group of customers of Carsales.com.au (ASX:CRZ, MQR:A1, Value.able Margin of Safety; -24%) were thinking of leaving to start a rival that would be funded by News. You could understand News' interest, given it is losing the online automotive classifieds race to Drive (Fairfax) and Carsales.
If this is true, and if Terry is also on the mark with the intimacy of the relationships amongst Australia's media barons, both individual and corporate (excluding Fairfax), then it would be reasonable to assume that the status quo should be maintained until after Carsales had been spun out of the former PBL, finding itself completely owned by institutions and private investors.
Now that hurdle is out of the way, let's see if Carsales does lose any major customers.
Posted by Roger Montgomery, author and fund manager, 10 March 2011.