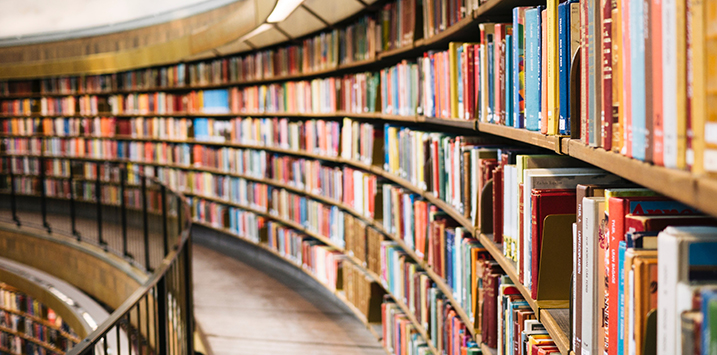 Are foreign students really a $40bn export industry?
The education industry is fond of stating that foreign students studying in Australia represent a $40 billion export industry.* And it's using this 'export' benefit to push for an early re-opening of our national borders for foreign students.  I'm not denying that education is a sizeable export, but is this $40 billion figure actually correct?
According to the Australian Bureau of Statistics (ABS), the total 'export' income from international students was indeed close to $40 billion as the following chart shows. We can see this has increased at a very rapid pace, having more than doubled between 2012 to 2019 to $37.3 billion.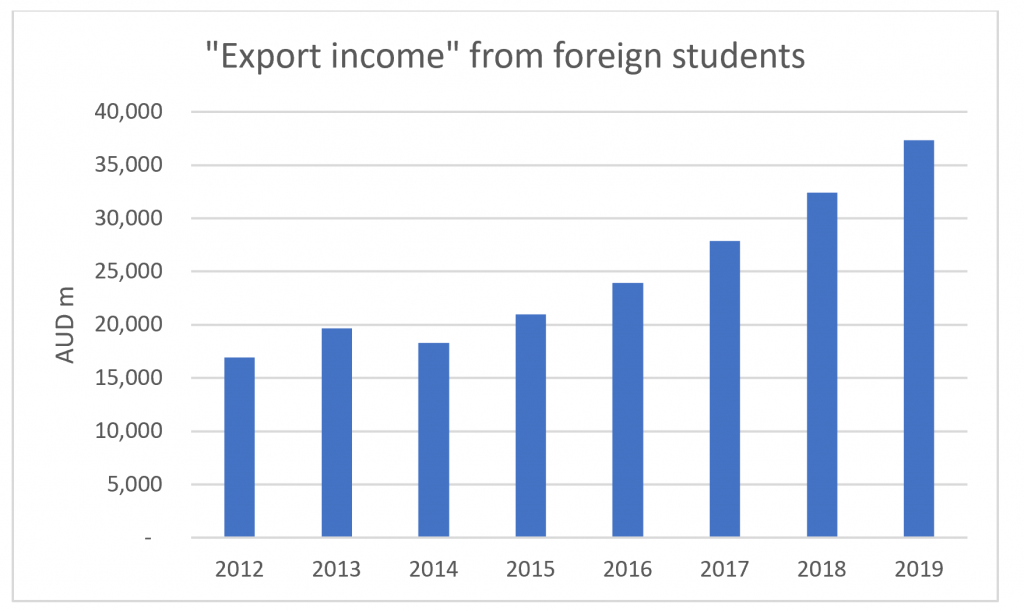 On the face of it, it does look like the $40 billion number quoted is more or less correct if you round $37.3 billion up to $40 billion. If we dig a bit deeper, we can see that this is made up of two components:
The tuition fees the students pay to the universities to study, and
The money that the students spend on goods and services during their course of study in Australia.
The breakdown between the two categories can be seen in this chart where we can see that the largest portion is actually the money that students spend on goods and services.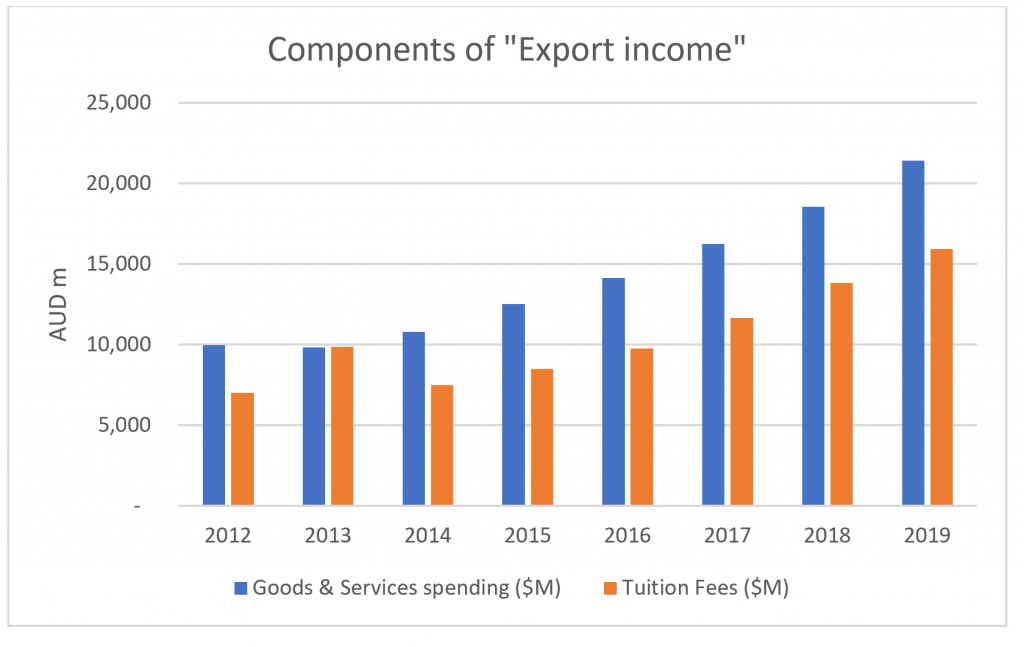 I would not have an issue counting all of this as export revenue if we could say for certain that all of this money originated from their home countries and hence was a cash inflow to Australia. This is though certainly not the case with a majority of students working part time jobs to fund both their tuition fees and their spending on goods and services. Money earned and then spent in Australia does contribute to GDP and is by definition not an export. In more extreme cases there are students that use the pretext of studying to work full time to earn money to send back to their homeland which actually leads to a net negative trade balance.
I suspect that the tuition fees are more of a true export as they are probably funded by parents in the home country to a large extent but I suspect that a significant portion of the money spent on goods and services is actually not imported but earned here in Australia.
The positive impact on GDP is also overstated as the work performed by foreign students means that there is a higher, than otherwise would be the case, level of unemployment amongst young Australians who could perform those jobs and also contribute to GDP. Indeed, we are currently seeing a very good improvement in the 15–24-year-old unemployment rate, which is now back to pre-COVID levels despite their labour market participation rate being higher than pre-COVID as a result of the lower number of international students, as we can see from this chart.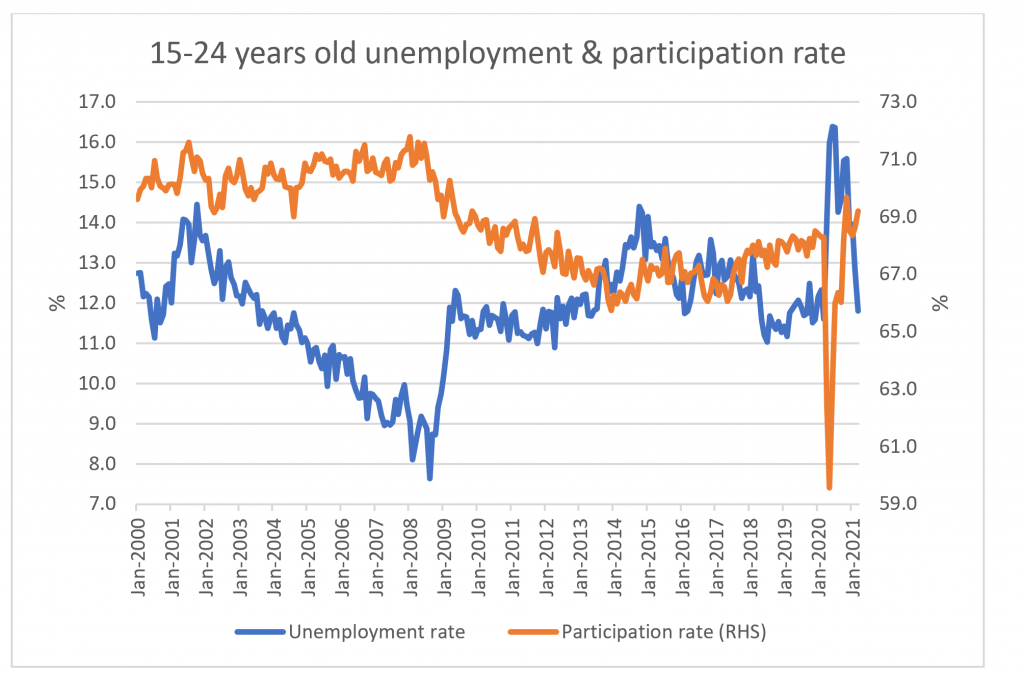 Now don't get me wrong: there are clear export revenues from the education industry, but I think it is very disingenuous of them to use the $40 billion export number as it significantly overstates the true contribution to the economy which we should keep in mind when we see the education industry agitating for a rapid re-opening of borders for international students before we have sorted out our vaccination situation…
* For example here.