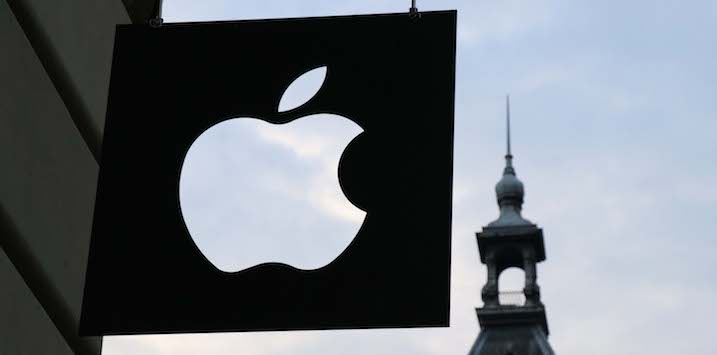 Apple touches $1 trillion
During the morning session on August 2, 2018, Apple (NASDAQ: AAPL) became the first company in history to reach $1 trillion market capitalisation. This is a significant milestone for the financial markets and a moment of vindication for long-time Apple believers, but is of little significance to us because, as investors, we care about where a stock may head in the future, not where it has been in the past. And to that end, Apple's Third Quarter fiscal 2018 results indicate that the company continues to power ahead.
Two key insights jump out at us from the result. Firstly, the Apple ecosystem is stronger than ever. We estimate that nearly half of iPhone units sales are to new customers as opposed to replacements, and this robust growth in active installed devices helps underpin the entire Apple ecosystem. Quarterly iPhone shipments were up only marginally year-over-year, but Apple nonetheless grew its services revenue by 31 per cent to an annual run-rate of nearly $40 billion. It is apparent to us that, just like Amazon Prime members, the longer an Apple customer remains within the Apple ecosystem (and there is little reason to leave), the more they spend on the App Store and other products. Apple's wearables business, which includes the Watch, AirPods and Beats, grew over 60 per cent year-over-year and generated over $10 billion in revenue over the trailing twelve months.
Secondly, not only has Apple defied critics of its closed ecosystem, it has also seemingly defied the commoditisation of smartphones as a product category. That the iPhone gained share in a declining market against increasing competition for high-end smartphones is impressive. Even more impressive is that Apple did so while increasing the average selling price of its iPhones by the highest percentage in its history – 20 per cent higher than a year ago. This says to us that three quarters after its launch, the $1,000-plus iPhone X remains surprisingly popular with not only late-moving iPhone upgraders (who are presumably more price-conscious than early adopters), but also popular with iPhone switchers despite the high price tag.
Samsung, Apple's main competitor in the high-end smartphone market, also jacked up the prices of its 2018 flagship Galaxy and Note line-ups. But its smartphone business reported June-quarter revenue that was down 22 per cent year-over-year on lower unit shipments as customers balked at paying near-$1,000 prices for a Samsung smartphone. This is the key takeaway for investors – the smartphone market has very much been commoditised, even at the high-end, but Apple stands apart from the competition due to the value of its ecosystem. With the iPhone X, Apple made an educated bet on the price inelasticity of its customers and won. Its competitors, without an equivalent ecosystem to create lock-in and encourage switching, followed suit and found their own customers to be rather price elastic.
This is ultimately positive for Apple in the long run. Having established the relative price inelasticity of its customers and aspiring customers, Apple knows it can earn a return on innovation by raising the price of its iPhones in line with the features added, not to mention the increasing value of its ecosystem. Its competitors, on the other hand, face a dilemma – to keep up with Apple's investments, they'll need to either raise prices and sacrifice volume, or maintain prices and sacrifice margin. Neither outcome is likely to slow down the Apple flywheel, and we believe that $1 trillion is just the first of many milestones yet to come.
The Montgomery Global Funds own shares in Apple. This article was prepared 03 August 2018 with the information we have today, and our view may change. It does not constitute formal advice or professional investment advice. If you wish to trade Apple you should seek financial advice.
During the morning session on August 2, 2018, Apple became the first company in history to reach $1 trillion market capitalisation. Apple's Third Quarter results indicate the company continues to power ahead.
Click To Tweet