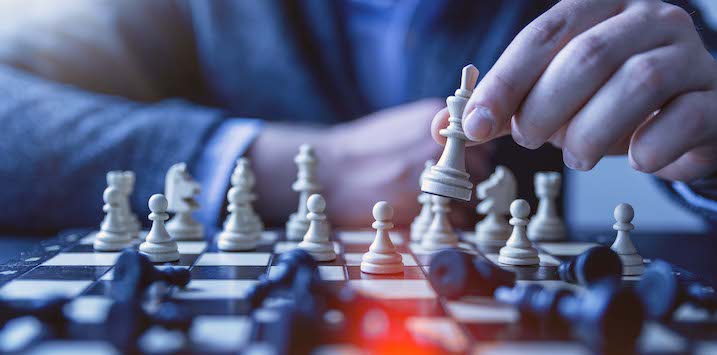 An update on the Australian financial planning landscape
They say 12 months is a long time in financial markets, but I think 12 months has been an even greater length of time in the financial planning market. Since I previously wrote about the changing advice landscape in Australia, four large financial planning licenses have ceased to exist, with a few more to close doors as the Commonwealth Bank of Australia follow Westpac's lead in stepping away from the licensee space.
From a bank aligned perspective, there remains only three licensees (the big three): IOOF, AMP and MLC (or NAB) which still account for 40 per cent of the market.
In what many in the industry have started to call the great un-alignment, a significant number of financial planners have or are in the process of finding a new home. The key question remains, where are they going?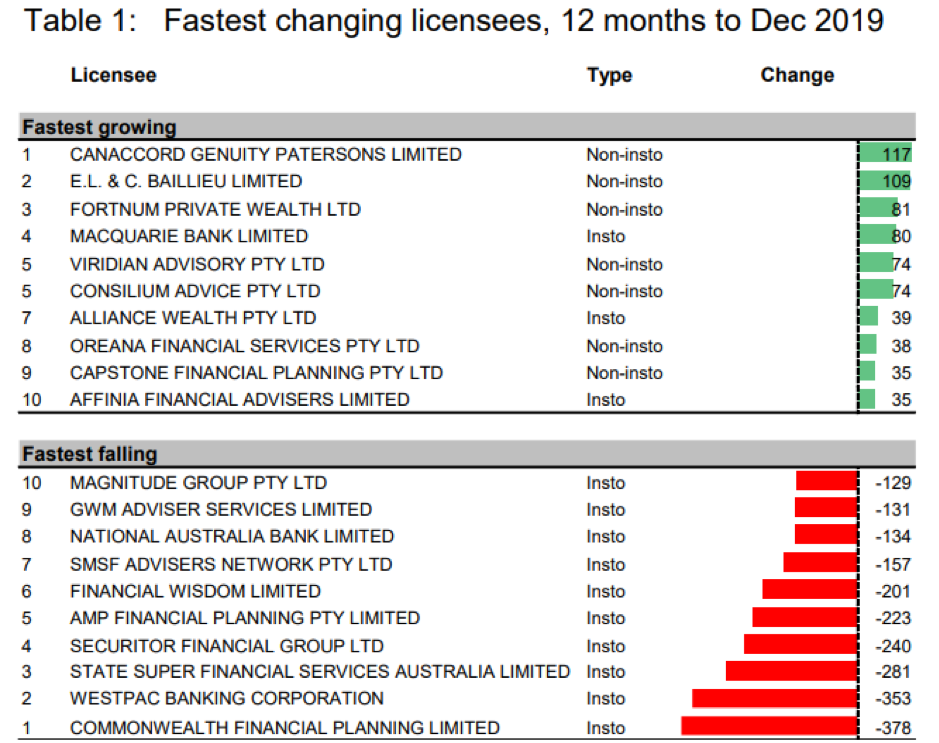 Source: Rainmaker
According to the latest Rainmaker Advantage report, the fastest growing three licenses are those non-insto (or bank) aligned, including Canaccord Genuity Patersons (noting they recently acquired Patersons), Baillieu (formerly Baillieu Holst) and Fortnum.
Such a trend would be largely consistent to the great un-alignment of the industry. However, what this table doesn't capture is the growth of independently, or self-licensed financial planners over 2019. In conjunction with Adviser Ratings, "micro-licensees" or those with 10 or less authorised representatives grew in total numbers and market share throughout 2019 to now represent 21.6 per cent of the licensed market, as captured below. Although 3,300 advisers switched licensees in 2019, the capture of such advisers is becoming more fragmented and the large non-aligned groups whilst growing in size, almost equivalently so is the independent, tail end of the market.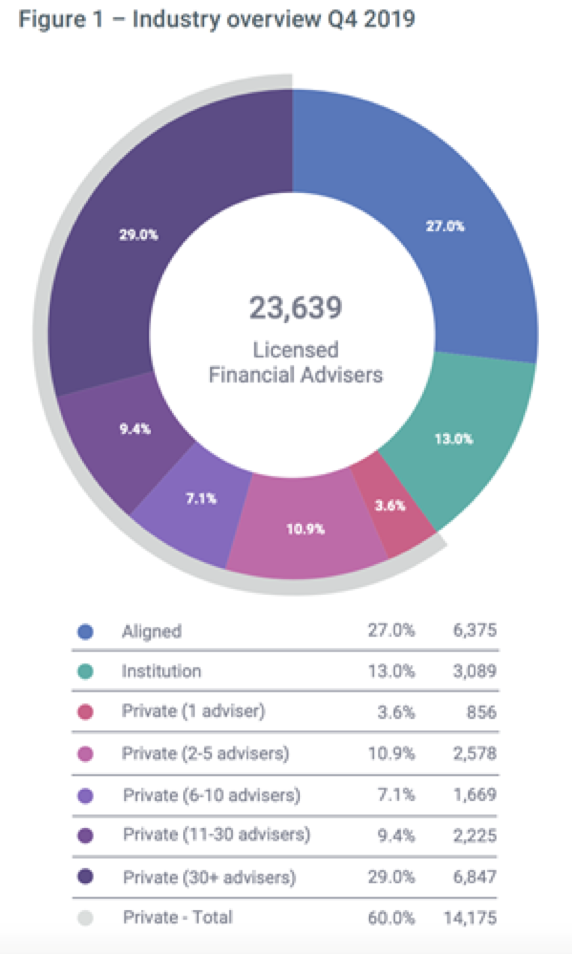 Source: AdviserRatings
Can we also draw any inferences around the total number of advisers throughout 2019?
Again, looking to the latest Rainmaker Advantage report on adviser market dynamics, the number of financial planners fell throughout 2019 to close year end at approximately 24,000. Although 30 per cent have been on the move from aligned to non-aligned or independently licensed, the fall of advisers (at least 4,000) has been across all licensee types. This can be largely contributed to the growing multitude of changes facing advisers, such as the closing of large licenses, increased education requirement under FASEA, removal of trail commissions and not to mention another curve ball with the Treasurer's findings on stamping fees of listed products which is around the corner!
From being on the ground, it is your author's humble opinion that the game of musical chairs is really beginning, and plenty of change is still to come which will render the Australian licensee landscape similar to that of the UK.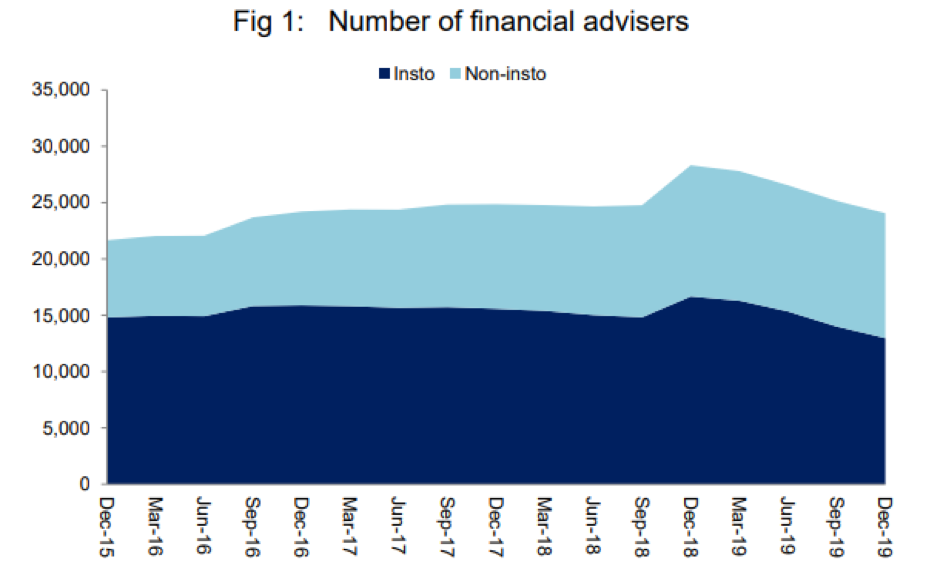 Source: Rainmaker
To read my previous article on the changing advice landscape, please click here.