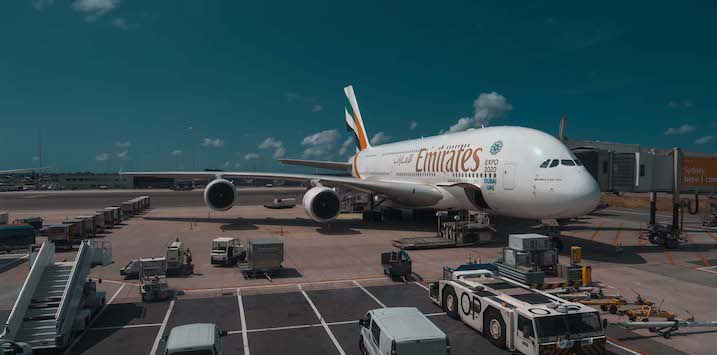 Airbus Flying Past a Struggling Boeing
Latest reports from the two leading aircraft producers suggest Airbus is on track to stroll past Boeing this year and become the largest plane maker for the first time in 8 years. The ongoing 737 MAX crisis has lasted four months, already longer than Boeing or any of its stakeholders anticipated.
Airbus announced that they had delivered 389 aircraft in the first half of this year, up 28 per cent on a back-ended 2018. They now need only perform in line with 2018 to reach their 880-890 aircraft guidance for the year. The mix shift within the deliveries was also a notable positive. Of the 294 A320 Family planes delivered, 234 were the higher price point and margin A320neo aircraft, compared to just 110 neo deliveries in the first half of 2018.
Source: WSJ, Jefferies estimates using company data
Meanwhile, Boeing have faced continued setbacks to their 737 MAX program following the two fatal crashes. Their delivery rate has dropped from 52 to 42 per month, having postponed their prior plan to expand to 57 per month. This has left many suppliers in limbo as Boeing's software fixes fail to gain regulators' approval. For instance, Spirit AeroSystems produce 70 per cent of the MAX aircraft structure including the entire fuselage and had upgraded their production lines to accommodate rate 57 capacity. Instead, they are producing parts (and being paid by Boeing) for 52 aircraft per month, storing the extra parts at their facilities until Boeing can increase production again.
More than 150 undelivered MAX planes are parked at sites around the US, including employee parking lots, plus the 380 jets that airlines have been forced to ground since March.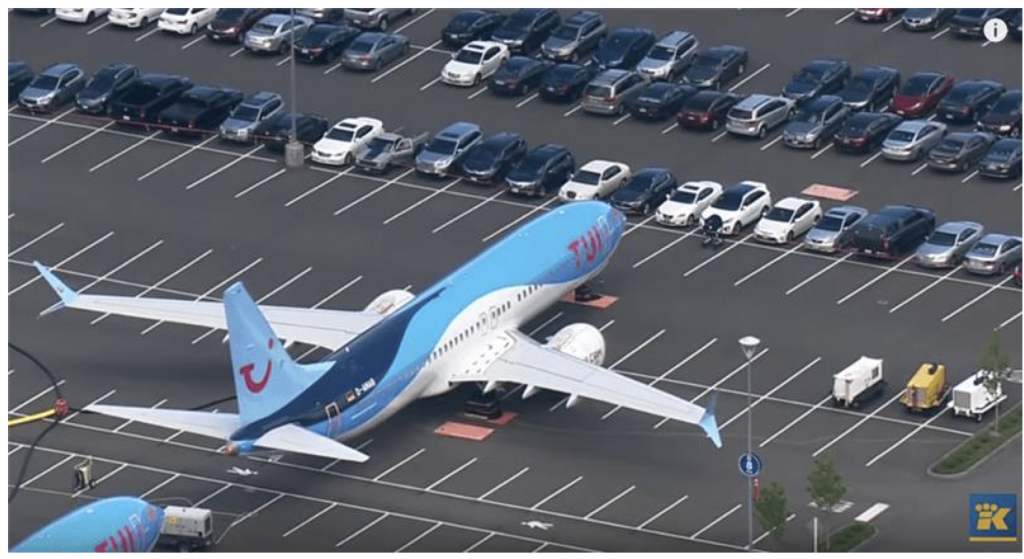 Source: https://www.youtube.com/watch?v=46InmJexzYg
Net orders were weak industry-wide, with Airbus recording only 88 for the half, compared to 261 for the same 2018 period. On the other hand, Boeing had a negative net total of 119 aircraft with more cancellations than orders. Boeing this week lost a potential 50 plane order from Saudi budget airline Flyadeal, who became the first airline to switch from 737 MAX to A320neo jets in the wake of the crisis. They will instead purchase 50 A320neo planes from Airbus.
The low order numbers are due to a combination of factors. Uncertainty, both with the 737 MAX and on a global macroeconomic scale, coupled with already large backlogs and small supply chain issues with other aircraft models has contributed to the slow in orders. Decelerating traffic growth will affect airline profits, which are fundamental to ensure backlogs are delivered on schedule. However, Bernstein expects that this will be offset by cheap oil prices, with Brent crude below $70, leaving only isolated airline-specific issues that may impact.
Overall, Airbus appear to be in a favourable position to extend and even accelerate their current cycle of growth. Deliveries are largely assured through the 7200 plane order backlog, new additions to the A320neo Family got a great reception at the Paris Airshow, recent supply chain constraints have been repaired and their competition is buried deep in a crisis that may see even more orders shifted over to Airbus before a solution is approved.
The Montgomery Global Fund and Montaka own shares in Airbus. This article was prepared 15 July with the information we have today, and our view may change. It does not constitute formal advice or professional investment advice. If you wish to trade Airbus you should seek financial advice.
Boeing's delivery rate has dropped from 52 planes to 42 per month, and reports outline Boeing had a negative net total of 119 aircraft with more cancellations than orders. Will Airbus fly past Boeing to become the largest plane maker?
Click To Tweet