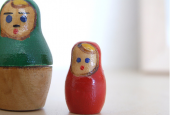 A small cap gem
Size has its advantages in funds management, especially from a scale point of view. However with the collective Montgomery Funds exceeding $700 million in funds under management, there are many stocks which elude our research efforts due to our inability to buy enough should our investment criteria be met.
Based on a 'back of the envelope' review, Integrated Research Limited (ASX: IRI) is probably one of those companies. With a market capitalisation approaching $270 million and $70K-$100,000 worth of stock trading per day, it would take our funds perhaps more than 5 years to accumulate a commercial position!
IRI provides performance management software that monitors business critical IT infrastructure, as well as payments and other products. Naturally, it's competitive advantage stems from its ownership of the intellectual property of its software as well as the reputation it's created with its customers over many years.
IRI, for those investors lucky enough to be able to invest, has a decent story to tell. Revenue growth over the past decade has been about 5.75 per cent per annum as noted in the company FY14 results presentation.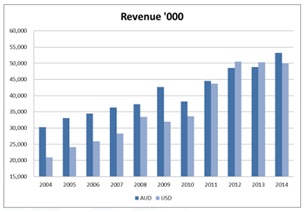 Revenue growth is important but earnings growth is what really counts, noted at about 6.7 per cent per annum indicating a slight amount of operating leverage inherent in the business.
Now a good question to ask is whether the earnings are real – as investors, we're hardly better off if left with paper earnings with no cash value. A shorthand check is to review the company cash flow statement and subtract "net cash used in investing activities" from "net cash provided by operating activities." This calculation can be a little volatile for companies with major expansion plans (as for a time period, cash flows used in investing activities will likely exceed cash flows from operating activities, however this does not mean that the firms underlying earnings power is negative).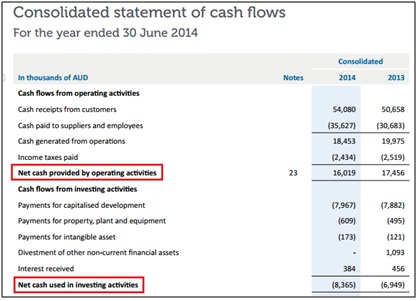 For IRI however, expansion plans appear stable and cash profit looks reasonable relative to that of statutory earnings.
Returns on equity also look attractive at 28 per cent in FY14. The stock on this front doesn't appear to be a 'one-hit-wonder' either, returns on equity around this level have been observed for many years.
A quick overview of the firm's balance sheet (1H15) and we note some further interesting observations. No debt, and a large amount of deferred revenue. This latter account is related to the firm's business model of selling subscriptions whose revenue is recognised over the life of said subscription rather than right away.
It's not a bad business model to have your customers funding your working capital requirements!
This is not a recommendation to buy IRI, please do your own research and consult a licensed financial advisor where appropriate.
Small cap stocks are an interesting part of the market to research. Typically these firms are less well covered by brokers and investment banks, meaning that the potential for hidden gems can be increased. Liquidity however can be an issue and the amount of work needed to incorporate the firms field into your circle of competence can be high.
If you have a small cap stock you're interested in hearing about, post in the below comments and over the coming weeks I'll take a brief review of each one and provide some general comments.
Scott Shuttleworth is an analyst at Montgomery Investment Management. To invest with Montgomery, find out more.
This post was contributed by a representative of Montgomery Investment Management Pty Limited (AFSL No. 354564). The principal purpose of this post is to provide factual information and not provide financial product advice. Additionally, the information provided is not intended to provide any recommendation or opinion about any financial product. Any commentary and statements of opinion however may contain general advice only that is prepared without taking into account your personal objectives, financial circumstances or needs. Because of this, before acting on any of the information provided, you should always consider its appropriateness in light of your personal objectives, financial circumstances and needs and should consider seeking independent advice from a financial advisor if necessary before making any decisions. This post specifically excludes personal advice.
INVEST WITH MONTGOMERY