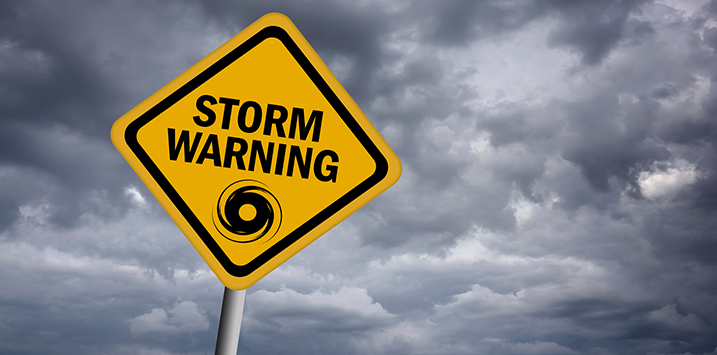 A perfect storm is about to hit the property market
When real estate agents start warning you that property prices are too high, it's time to pay attention.  And that's just what's happened in the past week.  It confirms my strong belief that the market is overheated – particularly new apartments.  For many property investors, it will all end in tears.
We are confident that booming apartment construction and the subsequent oversupply in Australia will cause a rental glut for investors and trigger developers to accelerate price discounting – both will put pressure on prices even in the absence of any rise in interest rates.  And, with record levels of mortgage debt, watch out if interest rates rise.
And the same problems beset New Zealand. At the risk of oversharing, if I am asked what my favourite pastimes are (when I get the time), they would include mountain climbing, fly fishing and mountain biking.  And all of these activities are right outside one's front door in Queenstown NZ – the Swiss Alps of the Southern Hemisphere.  Perhaps unsurprisingly, I occasionally receive a prompt from an agent over there about whether I am in the market and whether I'd like to buy something.  I received one such email this morning and I wanted to share with you the correspondence.  And keep in mind this is coming from a real estate agent.
Agent:  Hi Roger, Long time since we spoke, I hope all is well in Sydney. We have just listed this property, not in the exact spot you were looking, but a very nice elevated spot, let me know if you are in the market.
Roger: Hi Ron, It's waaaay overpriced.  We're always looking but I reckon I'll be waiting until the next downturn, which I've a sneaking suspicion will start in 2019 and might [offer some bargains] in 2023.
Agent:  Hi Roger, I tend to agree with you, interest rates will be a killer over here as so many people are highly leveraged. Let me know if you need anything in the mean time. Thanks
Interestingly, I received the above agent's email the same day a Mosman agent sent around his weekly email.  Again remember the below excerpts are coming from an agent (emphasis is mine):
"It had to happen sooner or later when we start to see real estate sales reach levels never witnessed before, which is exactly what is happening now on Sydney's lower north shore where sale prices are running amok. The saying that real estate is not an exacting science is so true when one looks closely at real estate prices where the heat is now a blow torch and property valuers are having a lot of difficulty justifying selling prices to the lenders.
"To the untrained eye, it seemed like just another property market run. To the trained however, it resembles a "Houston, we have a problem." For example, clearance rates on the lower north shore are now well into the 90 per cent zone which is the highest recorded in years.
"Now this is where it gets confusing when you look at household debt which is peaking at record highs and some suggesting that this is to be expected with a record low cash rate. How could this be expected when we have never had a record low cash rate before? Lending remains strong and currently sits well above inflation and wage growth. Although it must be said that our banks are now in a much stronger position, and they will need to be.
"Last year, we observed a fall in interest-only loans which are now on the rise again and that is a very dangerous sign. A recent survey by Digital Finance Analytics (DFA) revealed that four [out of] ten interest-only borrowers had absolutely no idea when, or how, they will start to repay the principal and that 90 per cent are hoping to roll indefinitely their interest-only term.
"Now this will have just the one ending as the banks will start rolling the clients as they should not have been approved in the first place. The Australian Prudential Regulation Authority (APRA) must take a long and hard look at interest-only loans as they are dangerous with a capital D!"
We'll leave it to you to decide what it all means for leveraged apartment buyers…
***
Type "Property" in the search box above to read all our recent blogs on property or subscribe for free and select property as a subject to save to your personalised feed.