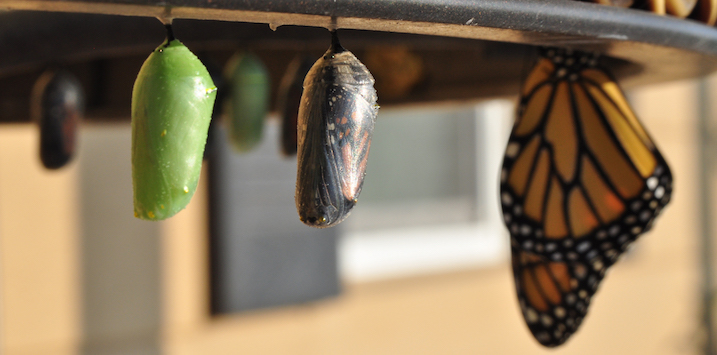 200 Years of Extraordinary Shifting Markets
Stock market indices were introduced in the U.S. back in the 1800s. The market at that time was largely dominated by financial institutions such as Bank of America and the precursors to JPMorgan and Citigroup.
These financial institutions can be seen in the green in the below chart.
By the mid 1800s however, the stock market looked very different, with the birth of the transportation age and building of vast rail networks across the country. With the U.S. government offering subsidies and land grants to stimulate rapid growth of rail infrastructure, 60 per cent of the total stock market value was attributed to railroad related stocks (shown in blue in the chart below).
By the 1900s investors had started putting money into numerous other types of business like utilities, steel, energy, industrials, etc. with railroads remaining a dominant force in the market. However, by the mid 1900s, the market had become materially more diversified and today is more varied than it's ever been. Information technology, communications and healthcare stocks, which basically did not exist at the turn of the 20th century are now many of America's biggest corporations.
It is quite incredible to observe the transition through time visually and will leave many of us to ponder the question, what will the market look in 100 years from now?
Evolution of U.S. Market Capitalization by Sector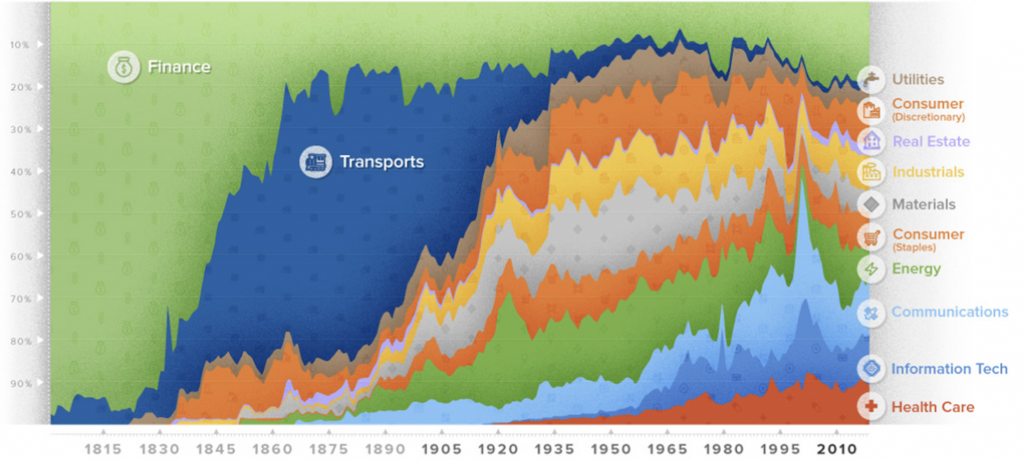 Source: Global Financial Data