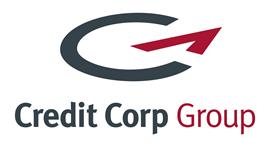 First Impressions…
• Revenue growth 12.5%
• NPAT normalised for $2.1m after tax litigation gain, $14.6m, +12%
• NPAT reported, $16.7m, +28%
- Growth has normalised to more sustainable levels from impressive business 
performance over the past 3 years
- Scale was not evident in this result (revenue growth = profit growth); This can be 
explained by a notable increase in expenses, especially in office facility and employee expenses
- an increase justified by expansion activities into a) the US market, b) new products
- With this under this consideration, the softly / softly approach in testing and refining their strategy for the US has been key to maintaining margins
- The reduction in collection expenses shows that their overseas centres continue to drive efficiencies
- While the fixed-cost base is higher, if the US gets to breakeven in the next 12-18 months, this will be the businesses growth engine
• The main item worth noting is that PDL's (purchased debt ledger), both current and 
non-current increased to $142.1m vs. $129.1m, +10%; Coupled with an upgraded purchasing guidance, this will drive future growth in revenue from Australian operations
• For the first time in several periods, debt funding (albeit $7.3m vs $133.7m equity) has been used to support growth
Provisioning levels are down – suggesting good risk management of this new product. Given in-depth knowledge of their 'blacklisted / default / poor credit rating' clients this is pleasing.
Cash Flow
• Operating Cash flow was again strong and was largely utilised on making acquisitions of additional ledgers noted prior.
• Gap between OCF and acquisitions of $8.5m funds the 54% increase in dividends.
• The consumer loan book is now $12m and cash appears to be tied up here given a 
$7.2m increase in loans receivables.
• The debt funding increase of $7.3m can be matched against this increase and as 
management have indicated that this new product is a c$60m potential loan book; I anticipate this trend (debt funding) to continue off a low base.
Outlook
• It is clear that the business continues to invest to support future two future growth initiatives in the US and the loan book.
• Collection staff now number 30 for the US operation on just a $4m PDL asset.
• The MoneyStart loan book is now $12m with a potential to grow to $60m (+80% 
from here). These loans are on terms 1-3years on amounts up too $5,000.
• It is encouraging to see margins being maintained despite this investment.
• Should these initiatives gain further traction and scale, earnings will benefit in future 
periods.
• Earnings will also benefit in 2014 / 2015 from an upgraded purchasing guidance with 
$105m already contracted coupled with an already expanding PDL asset base.
• Clients on payment arrangements again improved to 72% giving the business a 
significant level of 'recurring' revenue from their PDL collections.
• While growth is likely to normalise in the future to lower levels from prior periods, 
this business has a clear strategy to continuing leveraging its core competencies and hence will likely continue an under-promise / over-deliver strategy for the foreseeable future.
• Guidance has been maintained for FY13.
The results don't appear to reflect any negative impact from an uptick in unemployment but this may be because interest rates remain low.