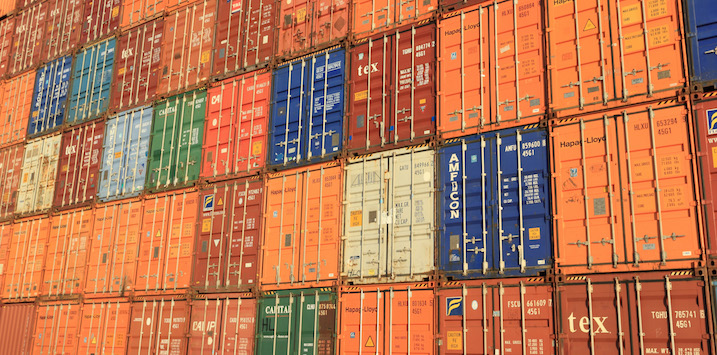 Will Republican Voters Keep Paying Trump's Tariffs
The market seems to react to a new development in the US-China trade war with every day that passes. Trump and Xi have swung forward and backward in their attempt to agree on a deal, retaliating back and forth with tariffs in the process. The latest has been China's announcement that they will increase tariffs on US$60 billion worth of goods from June 1. This came in response to Trump's decision to increase 10 per cent tariffs on $200 billion worth of Chinese imports to 25 per cent which itself was a kneejerk reaction to Xi backtracking on supposedly agreed upon trade deal terms. 
Of course, both China and America will be hurt by the growing tariffs, with costs incurred on both sides by importing businesses and consumers. However, Trump appears to misunderstand the impact on American citizens, and particularly voters in Republican states.
America buys more Chinese products than China buys from America. As such, Trump believes that China will suffer more than America, and ultimately need to give in to his demands to force a trade deal. Axios' Jonathan Swan asked several current and former administration officials who Trump believes is paying his tariffs. The consensus is that he believes China is incurring all the costs, not American importers and consumers, as Trump believes in tariffs "like theology."
Unfortunately for Trump, this trade war is not simply theoretical. While China is undoubtedly being hurt, Americans are also feeling the pain of increased cost of living and doing business. Axios has designed a map that tracks the impact of the trade war once China's threatened retaliation takes effect. The map is separated into federal election counties, darker segments having a greater concentration of industries being affected by the increased cost of Chinese trade.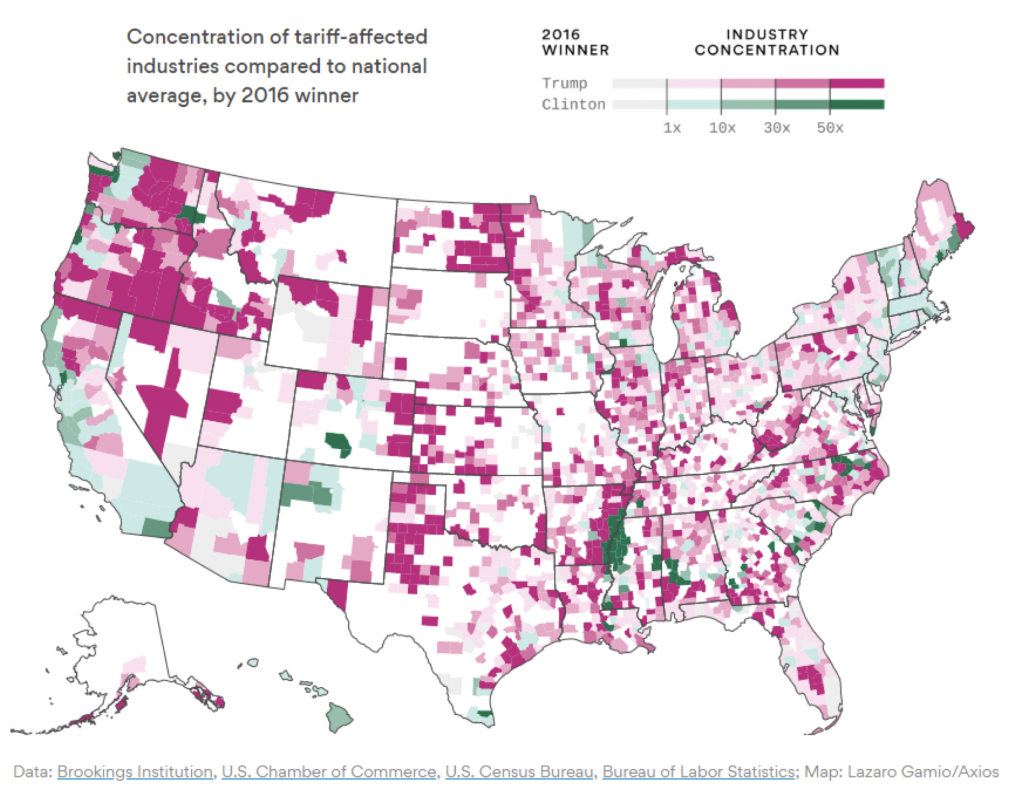 Clearly, Republican seats make up the majority of the darkened segments of the map. Moreover, many of these segments are in rural areas of the country, where businesses are far more exposed to sudden movements in the global economy. This potentially affects hundreds of workers in each small rural industry.
Trump believes he can hold out Xi by continually increasing tariffs to force him into a trade deal. He also believes in his tough stance on China as a key pillar to win the 2020 election. On the other hand, Xi removed the two-term limit on Chinese presidency last year, allowing him to remain in power for life. Trump knows that a new president in 2020, especially a Democrat, is unlikely to maintain the same show of strength against China as he has imposed.
Trump's political agenda appears to be at odds with itself, and unless he can get a deal across the line before the 2020 election he could be doing more harm than good to his own voters. The added pressure of time may yet swing this trade war into an even more volatile state than it is already in.