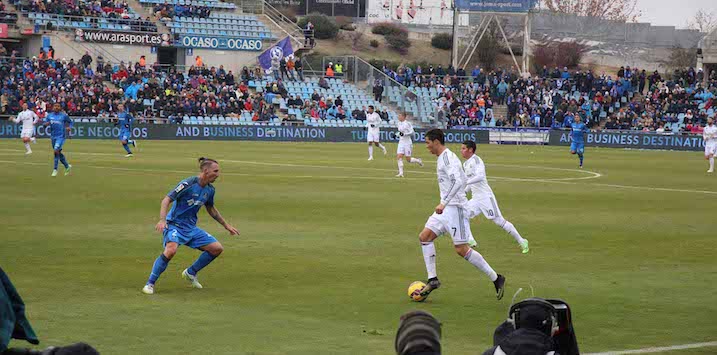 Why Ronaldo might be worthless
Last week Italy's most successful football club, Juventus, announced a deal for one of the world's greatest players, Cristiano Ronaldo. The price tag that Ronaldo's former club Real Madrid pinned to the Portuguese superstar? €100 million. But after a quick look at the economics of soccer it becomes clear that Ronaldo might be worth nothing at all.
Putting aside the hype and fanaticism, for Ronaldo (or any player for that matter) to have value to a club he must generate incremental cash inflows that exceed the initial outflow paid for his transfer. There are several ways Juventus will hope to make money from Ronaldo:
Ticket sales. Game-day ticket proceeds make up almost 15 per cent of Juventus' recurring revenues. Already they fill their stadium in Turin to the brim, reporting nearly 100 per cent capacity rates the last few seasons. They might be able to push prices up a bit but there aren't too many spare seats left.
Television revenues. This income stream is the most important for Juventus, representing almost 60 per cent of the club's recurring revenues. Both the national Serie A and European Champion's League broadcast rights have been negotiated through 2021. And the distribution among clubs is already set and based on performance. As the winner of the Italian league last year and a top performer on the European stage there seems little Ronaldo can do here (beyond adding to the trophy cabinet).
Ronaldo might be able to help Juventus pull in more Euros from corporate sponsors, after all he is the most followed social media personality in the world with 122 million Facebook fans. Yet 4-wheel-drive maker Jeep are already the jersey sponsor (the most lucrative sponsorship) and the company is controlled by the same family that controls Juventus. It may not be in their interest to stump up more for the same shirt space.
By far the smallest revenue line today, sales of jerseys (mainly) account for around 5 per cent of the total. There's also a cost associated with the product – namely the club must pay the manufacturer to produce and brand the shirts. Often the club keeps just 30 per cent of the replica jersey sales. Even with Ronaldo selling over half a million Juventus jerseys for an estimated €50 million since signing, Juventus may receive just €15 million – and that's before any cut promised to the player.
While it's difficult to see how Ronaldo will immediately add to Juventus cash inflows beyond a pop in jersey sales, he will certainly add to its outflows in a big way from day one. In addition to the €100 million Juventus will pay Real Madrid, the club has agreed to pay Ronaldo €30 million each year for four years – NET! That means Juventus will pay another €30 million each year to the Italian Government to satisfy Ronaldo's tax bill (he surely doesn't want a repeat of the Spanish tax troubles he experienced recently).
And when all is said and done, if Ronaldo sees out his four-year term with Juventus, he will be a 37-year-old free agent. Which means if any club out there feels the need to pick up the legendary but aged player (Ronaldo himself admitted that players even of his current age aren't quite favoured by top teams and they "usually go to Qatar or China"), they won't have to pay Juventus one Euro. In fact, the best chance Juventus may have to make money off Ronaldo is to on-sell him before his contract expires. But that seemingly relies on a greater fool to make a worse purchase.
So, it remains to be seen if Ronaldo can make any money for Juventus. He will sure cost the team a lot, between his transfer sum and wages, with little chance of recouping any along the way, or at the end. In a purely financial sense that would be value destructive. Said another way: it would render Ronaldo worthless.