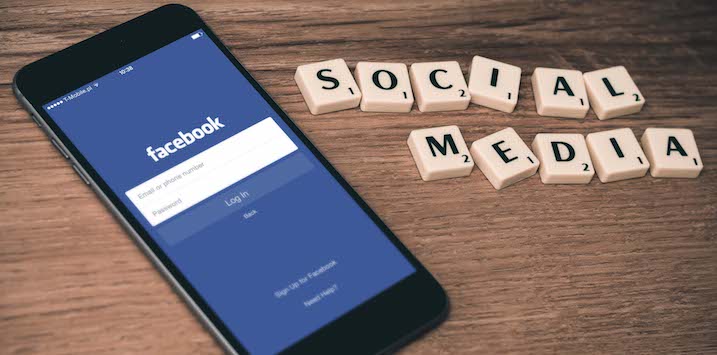 Why Facebook is looking cheap
You've probably read that many US tech stocks are trading on crazily high multiples. So it may surprise you to learn that Facebook (NASDAQ: FB) – the world's largest social media platform – is trading on a lower multiple than many Australian businesses.
Facebook's share price has fallen from $US217 in July to around $US142, and it now trades on a forward price-to-earnings ratio LOWER than the following ASX-listed firms: Goodman Group (GMG), ASX (ASX), Dexus (DXS), Charter Hall (CHC), Netwealth (NWL), Hub24 (HUB), Woolworths (WOW), CSL (CSL), Ramsay Healthcare (RHC), Resmed (RMD) Cochlear (COH), Treasury Wine Estates (TWE), Graincorp (GNC), Seek (SEK), Domain (DHG), Dominos Pizza (DMP), Virgin Australia (VRL) and Monadelphous (MND).
And perhaps this is justified. Perhaps Facebook's annual revenue growth of more than 30 per cent is not enough to compensate investors for the threat of new regulation, which is often talked about. After all, the ACCC recently looked at Facebook in its Digital Platforms Inquiry. However, the Inquiry's Preliminary Report had this to say about Facebook:
"The ACCC's preliminary report finds that Facebook also enjoys substantial market power in a number of markets relevant to this Inquiry and this market power is unlikely to erode in the short to medium term."
How many Australian businesses in the list at the top of this page share this incredibly important attribute? That is, substantial market power that is "unlikely to erode in the short to medium term".
My intention is not to argue that corporates should have substantial market power. It is merely to observe that Facebook is the largest social media platform in the world. Its advertising platform enables highly-targeted advertising which often drives some of the highest ROIs for millions of advertisers globally. And despite annual revenue growth of more than 30 per cent, the market values its earnings stream at a lower multiple than a number of Australian businesses that many would argue are significantly lower quality.
The Montgomery Global Funds and Montaka own shares in Facebook. This article was prepared 13 December with the information we have today, and our view may change. It does not constitute formal advice or professional investment advice. If you wish to trade Facebook you should seek financial advice.