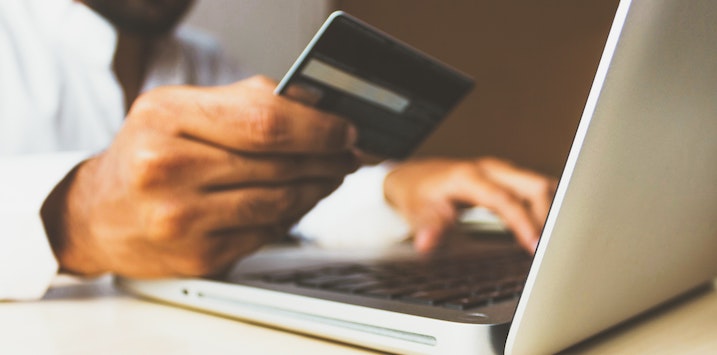 Why Amazon is one of the most forward-thinking businesses in the world
American multinational ecommerce, cloud computing, digital streaming, and artificial intelligence company Amazon (NASDAQ:AMZN) is a top 10 holding in the Polen Capital Global Growth Fund and the team at Polen Capital see it as one of the most innovative and forward-thinking businesses in the world.
Amazon is one of the world's leading technology platforms with an array of unique business segments that have been developed over the past 25 years. According to Synergy Research Group, Amazon is the world's largest online marketplace, artificial intelligence assistant provider, live-streaming platform and cloud computing platform as measured by revenue and market capitalisation. Amazon is the largest internet company by revenue in the world according to Fortune. With approximately 800,000 employees, Amazon is the second largest private employer in the United States and one of the world's most valuable companies. According to BrandZ, as of 2020, Amazon has the highest global brand valuation.
A short history
The company began in 1994 when founder Jeff Bezos quit his job at a hedge fund and moved to Bellevue, Seattle to create a business out of his garage selling books on the internet. Eventually the company expanded its ecommerce offerings to include other merchandise such as electronics and jewellery. By the late 1990s Amazon opened its platform to third-party sellers.
Amazon.com is primarily a retail site with a sales revenue model, taking a small percentage of the sale price of each item sold on its platform while also allowing companies to advertise their products by paying to be featured. During the 2000s the company expanded aggressively.
In 2005 Amazon launched its Prime membership program which offered free two-day shipping on a multitude of products. In 2006 the company created Amazon Web Services (AWS), which today has grown to become the global leader in public cloud computing.
Along the way Amazon has successfully expanded into fulfillment and logistics (Fulfillment By Amazon) creating one of the country's largest fulfillment networks. Amazon has also pushed further into digital advertising.
In 2017 the company acquired Whole Foods as part of its push into the grocery channel.
Amazon enjoys multi-level competitive advantages. Most notable is its massive scale, transcending its ecommerce, fulfillment and cloud businesses, while creating huge barriers to entry by forcing peers to invest enormous sums of money to compete.
By way of example, the public cloud industry (ex-China) has essentially become a three-horse race – between Amazon, Microsoft and Alphabet – as only highly capitalised platforms have the requisite resources and expertise.
The same scale advantages apply to ecommerce and fulfillment where Amazon can bring its massive buying power and merchant base (over 2.5 million third-party merchants in the U.S. alone) to create an unequaled selection of merchandise for consumers, while fulfilling orders more efficiently.
The revenue jugganaut
With more than 200 million paid members (half the US population), Amazon Prime provides the company with another significant competitive advantage. Prime's value proposition attracts more users, who in turn, also tend to spend more on Amazon than non-subscribers.
Amazon's ad business benefits from the valuable data generated by the existing ecommerce network, permitting Amazon to charge high rates for ads on its very attractive digital real estate.
Amazon has proven itself to be among the most innovative and forward-thinking businesses in the world, continually outflanking rivals. AWS, Alexa, Prime, FBA and Kindle all serve as examples of Amazon developing or scaling solutions that have not only proven to be very successful but arguably should have been developed by competitors who then find themselves racing to keep up.
Amazon's 38 per cent revenue growth in 2020 has the company getting closer to the top of the Fortune 500. Amazon earned $21.3 billion in profit on more than $386 billion in annual sales. As the pandemic forced everyone online, the "Everything Store" won big. The e-tailer's Prime delivery and entertainment service gained 50 million subscribers year over year, for a total of more than 200 million global customers.
Net sales increased 44 per cent to $108.5 billion in the first quarter, compared with $75.5 billion in first quarter 2020. Excluding the $2.1 billion favourable impact from year-over-year changes in foreign exchange rates throughout the quarter, net sales increased 41 per cent compared with first quarter 2020.
Amazon.com is set to announce its second quarter results later this week.
If you would like to learn more about the Polen Capital Global Growth Fund, visit the fund's web page:
POLEN CAPITAL GLOBAL GROWTH FUND
The Polen Capital Global Growth Fund owns shares in Amazon, Microsoft and Alphabet. This article was prepared 26 July 2021 with the information we have today, and our view may change. It does not constitute formal advice or professional investment advice. If you wish to trade any of these companies you should seek financial advice.