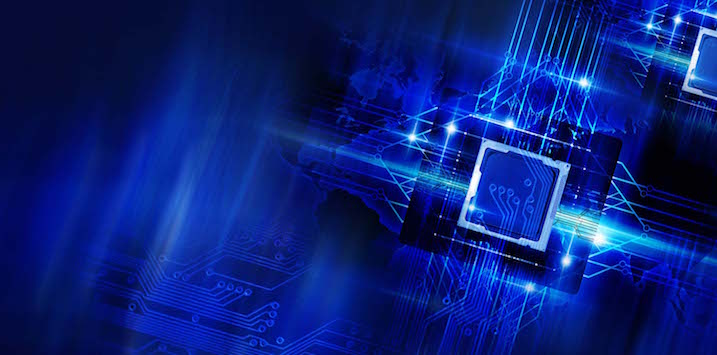 Which online technology platforms will dominate the future?
In our latest whitepaper, Andrew Macken wrote about online technology platforms. These platforms are the infrastructure upon which ecosystems are built, and we believe these businesses will dominate the future. But, like physical infrastructure, not all platforms are created equal. So, what are the traits of successful platforms, and how can investors separate the workhorses from the unicorns?
In the world of corporate IR, the word "platform" is one of the most misused terms thrown around to lure unwary investors. Many companies describe their offerings as software platforms, product platforms, Platform as a Service, or call their integrated suite of products/services a "platform", but none of these are true platforms. These business models are linear – value flows upwards from user to "platform" owner. A true platform business model is one that facilitates the exchange of value between two or more user groups, and the overall value of the platform to all users can be increased through scalable network effects. Online technology platforms, as the name suggests, are simply platforms that are online and enabled by technology.
Unfortunately, drawing the distinction between true platforms and linear "platform" businesses is not enough to make a successful investment. Online technology platforms can be further classified into exchange platforms and creator platforms, based on the matching intention of the transactions that occur on the platform. Matching intention is the number of users that can participate in one interaction. Exchange platforms, such as Uber or eBay, have low matching intention of 1:1 or 1:few – that is, one driver can only carry one passenger (or four) at a time and only one buyer can win an auction (even Buy It Now is limited by stock available). These platforms are more expensive to scale because the platform owner must ensure both supply and demand increase in similar proportions, often through subsidy payments. These platforms either get left in the dust (eBay) or remain unprofitable/low margin as they expand (Uber/Airbnb).
Creator platforms, on the other hand, have high matching intention of 1:many. Apple's App Store is a creator platform for iOS developers – each app can be downloaded by an unlimited number of users, and the hundreds of millions of iPhone users encourage thousands of developers to create millions of apps. Alibaba, which began as an e-commerce business (exchange platform), transformed itself into China's leading consumer destination and as a result became the largest creator platform in China for marketers and consumers to interact and exchange value. All users on Facebook's platform are creators and consumers. As friend networks (and thus newsfeeds) expand, matching intention rises from 1:few to 1:many, and the ad inventory attracts marketers to the platform. And finally, Amazon, while technically an exchange platform, invested in its famous "flywheel" which allowed it to exponentially scale up the number of 1:1 and 1:few transactions faster and more cost-efficiently than any of its competitors.
Platform businesses are valuable because their growth enhances the value of the platform to all users on the platform. What investors must be mindful of is whether these businesses, in growing their platforms, are surrendering all the value to their users. While this is easier said than done, an analysis of how a growing platform facilitates transactions amongst users can take investors one step closer to separating the workhorses from the unicorns.
To read our latest whitepaper click here.