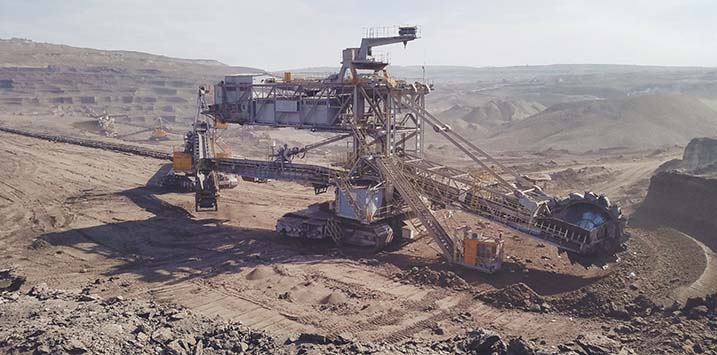 Which miners stand to benefit from emissions reductions efforts?
Our friends at UBS recently hosted a conference call with Skarn Associates, a London-based consultancy that develops detailed mining sector ESG analysis on an asset-by-asset basis.
With metal production being a significant contributor to carbon emission and pollution generally, understanding which miners are relatively well placed in terms of emissions intensity becomes increasingly important as nations move to curb those emissions, and the call yielded some worthwhile insights.
Firstly, in terms of the worlds mining companies, the bulk of emissions are related to aluminium production, which is extremely power intensive. The relative contribution of different commodities can be seen below.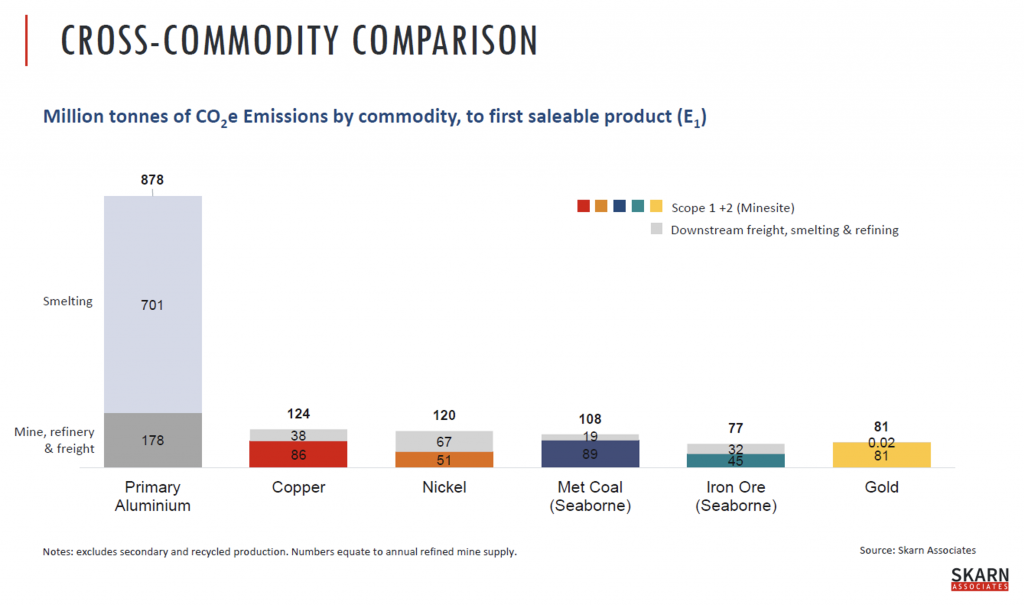 It is relevant to note that this analysis does not include steel making, which is a large contributor to both emissions and pollution and has attracted considerable focus recently from regulators in China.  However, unlike aluminium, which tends to be produced as a final product by global mining companies, steel making tends to be undertaken downstream by separate steel companies.
In considering the impact of emissions reduction efforts for global miners then, aluminium is an important commodity. To give some scale to this, Skarn estimates that a global carbon tax of $50/t could mean that 37 per cent of the revenue currently earned by the world's aluminium producers could be paid away in tax – a very large impost for producers/users of aluminium.
Interestingly, different aluminium producers have very different levels of carbon intensity and would likely be impacted differently by a carbon tax or other mitigation efforts. For example, while Chinese producers tend to rely on coal-fired electricity for their production processes, others are more heavily reliant on hydroelectric power, which is largely emissions free.
The chart below sets out the relative emissions intensity for selected global miners for a range of commodities, with Aluminium shown in grey.  As you can see, Rio Tinto and Norsk Hydro have some of the lowest levels of emissions intensity for aluminium, while Chalco, one of the world's largest producers, is significantly higher.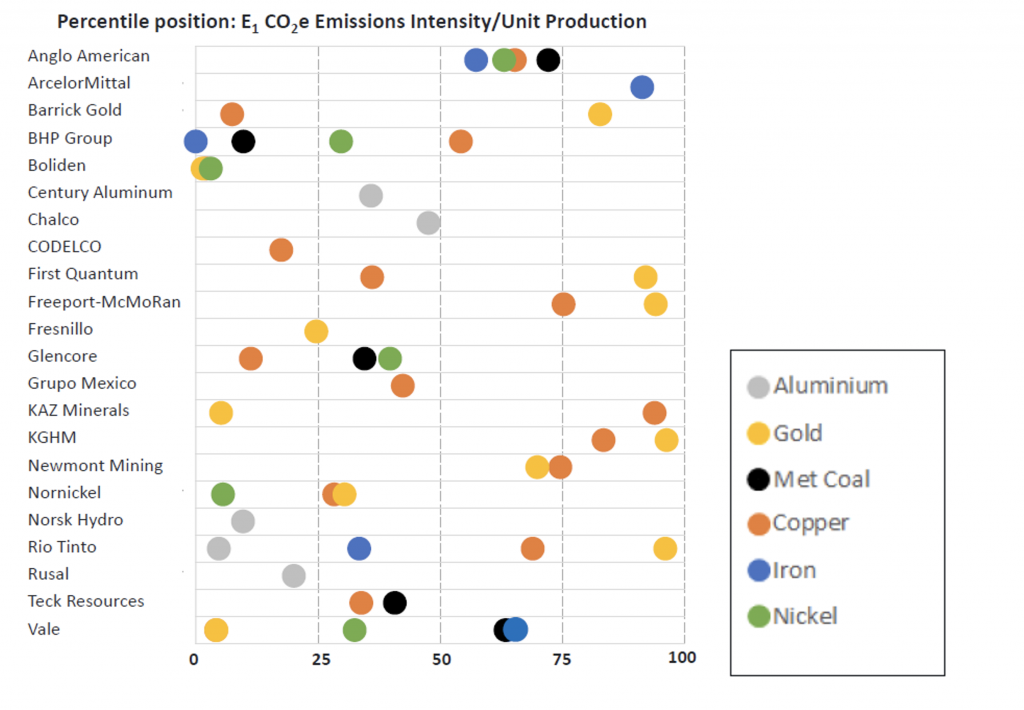 In a world where commodity producers or their customers will increasingly bear the cost of carbon emissions involved in the production of those commodities, having a low emissions intensity could become a significant competitive advantage, and investors with a long-term perspective should consider how the shape of industry cost curves could shift in years to come as regulation becomes more aggressive.