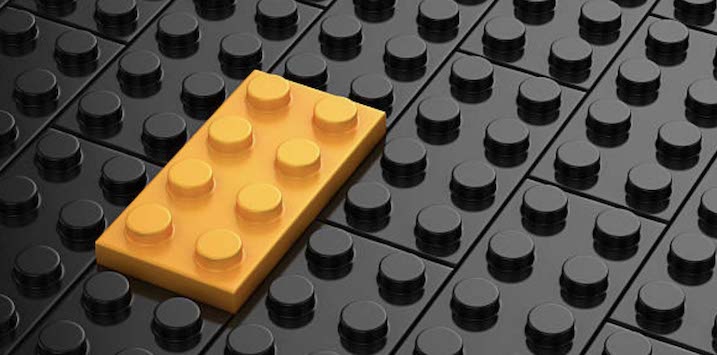 Which industries are the most valuable today?
Readers will know that we buy the publicly traded stocks of individual global businesses when we identify: (i) a high degree of business quality; and (ii) substantial evidence that the business is being underpriced by the market.
Now, what tends to happen is that market-mispricings (both overpricings and underpricings) tend to cluster within industries. So it is interesting to analyse in which industries we are finding value at the moment, relative to, say, one year ago.
Shown on the chart below are the aggregated industry exposures for the Montgomery Global Fund as of March 2018; as compared to March 2017.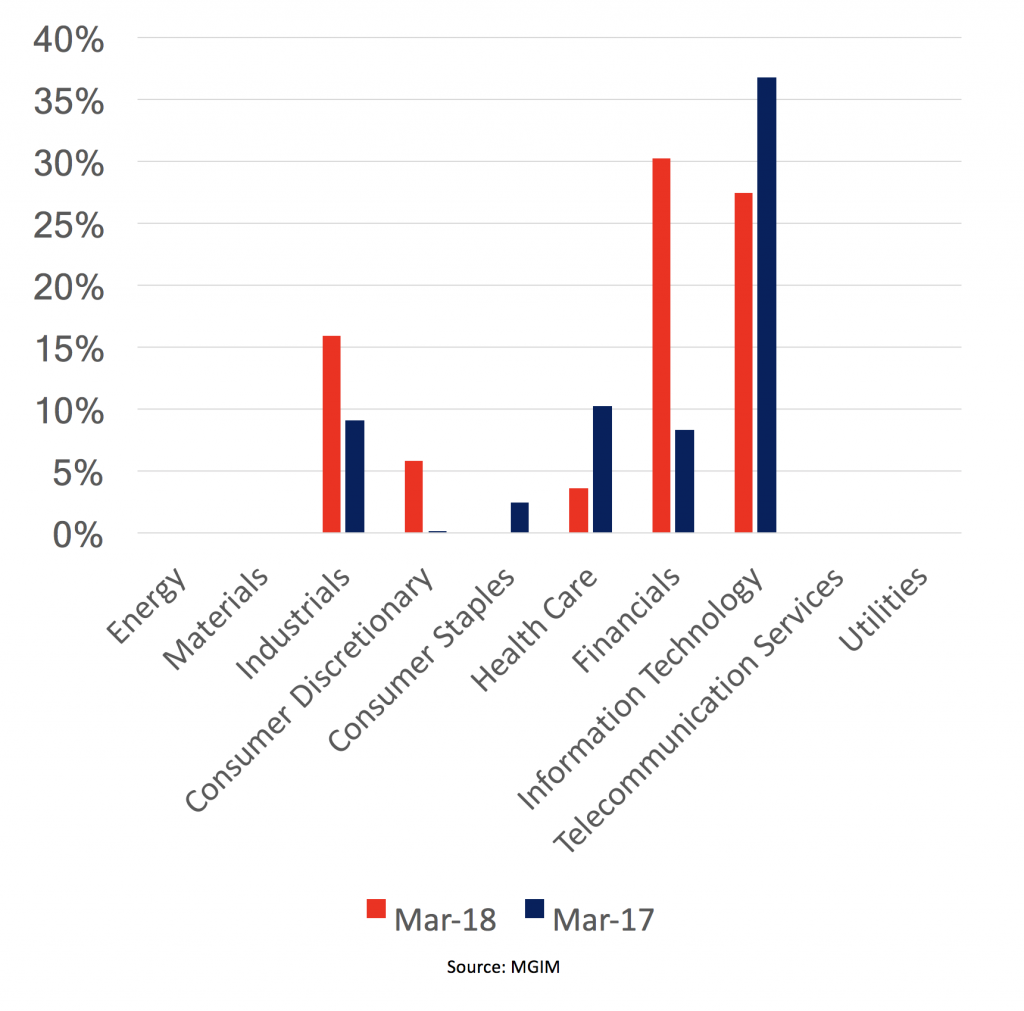 A number of observations jump out. First, we don't invest in every industry "for the sake of it".  Some investors – especially passive investors – do on the grounds of diversification. We believe in what we call "selective diversification". By selective diversification, we mean that we like being diversified, but not to the point where it means we would be forced to own low-quality or overvalued businesses.
Second, you can observe from the above chart that the Fund's industry exposures have evolved over the last 12 months (LTM). Perhaps an easier way to visualise the difference between the red and the blue bars above is provided by the chart of "differences" below.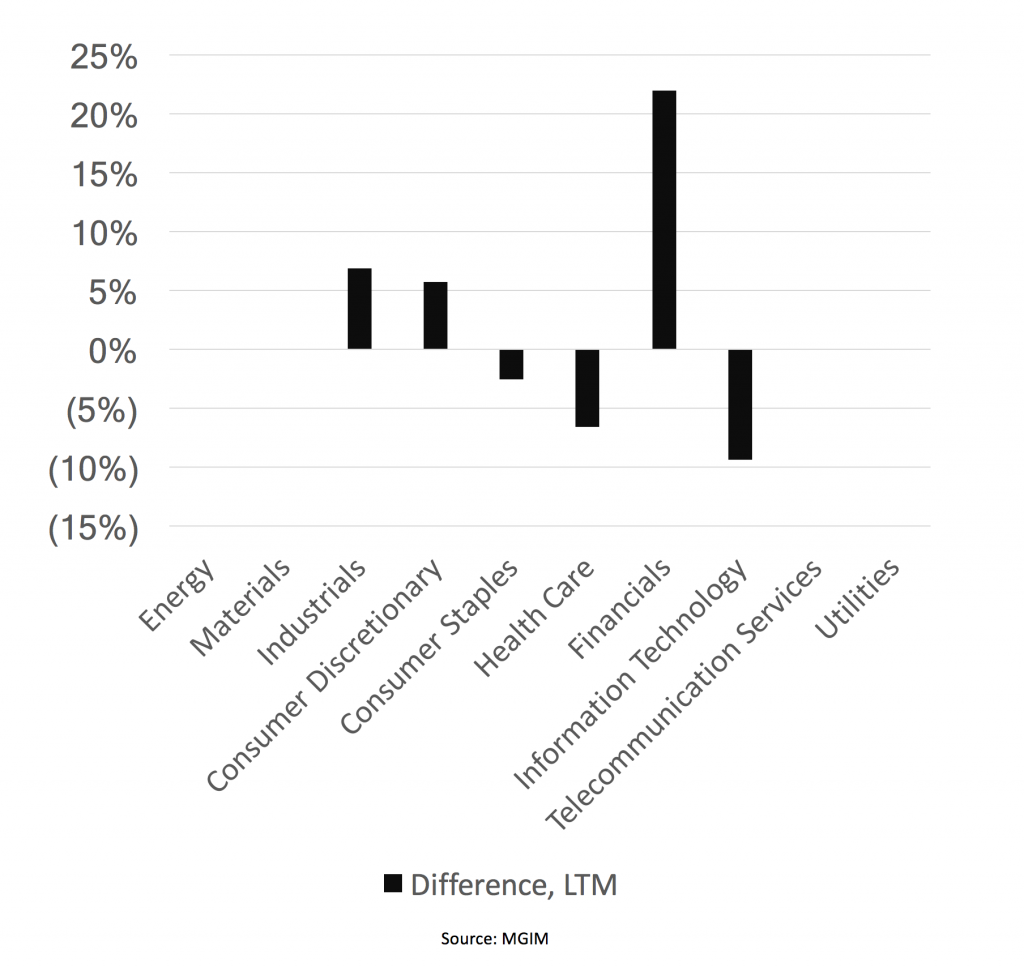 The big observation that jumps out here is the Fund's increase in Financials exposure combined with a reduction in Information Technology (IT) and Healthcare. So what is going on here?
First on financials, this is primarily a function of the global environment in which we find ourselves. Global growth is accelerating at a time when the largest economy in the world has recently unleased a significant new dose of fresh fiscal stimulus. These conditions are ripe of interest rate increases which are not being priced in by the high-quality financials businesses owned by the Fund.
Second, with respect to the reduction in IT and Healthcare, we love many of the structural tailwinds that persist in these industries. But not at any price. We have trimmed and exited many of the businesses we have owned in these industries on valuation grounds, primarily. Should the stock prices of these business fall, we would naturally look to add them back to the Fund's portfolio when the time is right.
To find out more about the track record and performance of the Montgomery Global Fund, please visit: http://montinvest.com/mgf