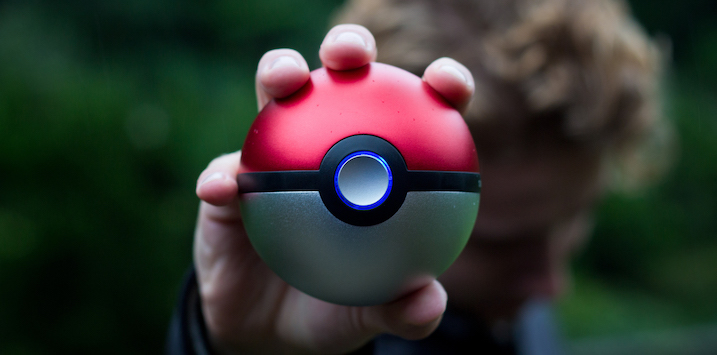 Where are you spending your entertainment dollars?
People's thirst to be entertained is truly insatiable and we allocate a very significant proportion of our disposable incomes and spare time towards the pursuit of amusement. So, it is interesting to consider, what are our favourite types of entertainment and by extension, what are our favourite characters and stories?
While spending time with family, meditating or enjoying a simple walk, may be some of our favourite things to do, they are difficult to measure across society in aggregate, hence we approach the question from an economic perspective. In other words, what forms of entertainment and amusement do people actually take their wallets out and pay for. For example, going to the movies, playing video games, buying the latest action figurines and dolls, seeing the latest exhibit at a museum, etc. would all qualify.
The chart below goes some way towards answering our question. Furthermore, it is interesting to note that some of the most successful entertainment franchises that we spend money on, have been around for multiple generations, names like "Winnie the Pooh", "Mickey Mouse" and "Barbie". While many would expect Disney's Marvel superhero universe to perhaps be the most lucrative franchise in history, with its ~20 films and multiple, record shattering box-office hauls. However, when put side-by-side with the rest of the field, it actually falls outside of the top 10 (right behind Harry Potter).
Perhaps most fascinating is the top of the list, with "Pokemon" and "Hello Kitty" taking the top two spots. While "Pokemon" was only introduced in 1996, the Japanese phenomenon has dominated its local market and continually repositioned itself at the frontier of technology. Most recently bringing augmented reality to the masses with Pokémon Go, an app that attracted 50 million users in just 19 days across the world.
The second thing that jumps out from the chart is the amount of yellow, which represents merchandise, that is on it. While box-office (light green in the chart) catches most of the headlines, with Frozen 2 being the most recent example (sits in "Disney Princess'" below), the most lucrative contributor, and what people spend most of their entertainment dollars on, is in fact merchandise!
The World's Most Successful Entertainment Franchises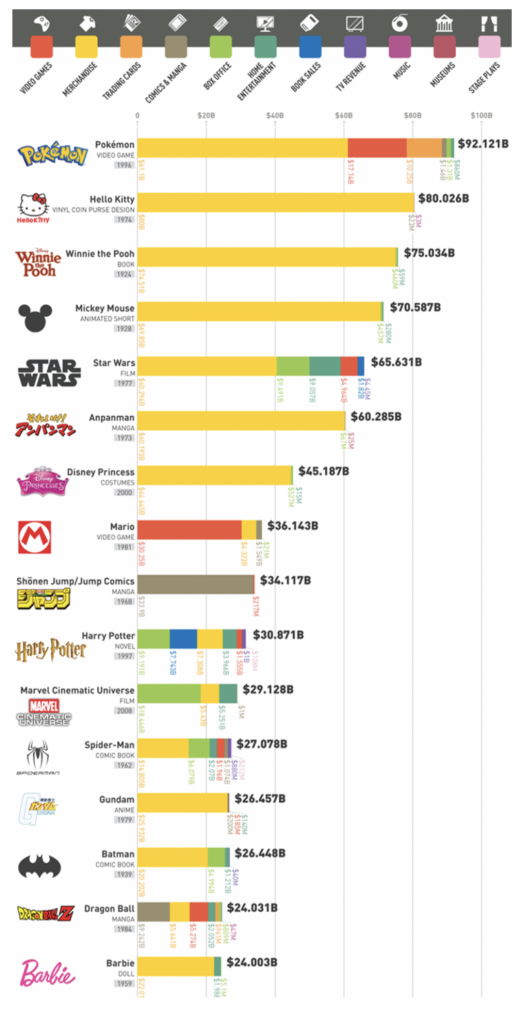 Source: Wikipedia