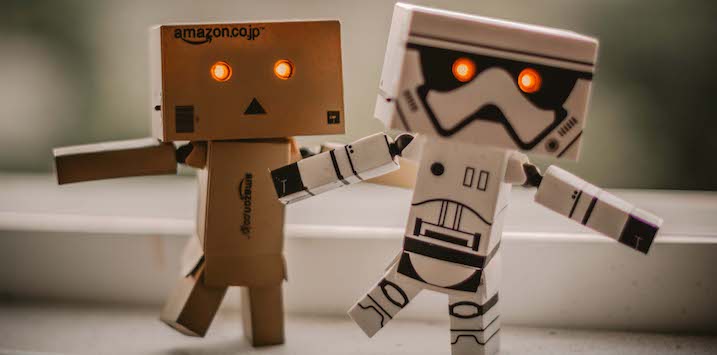 When Machines Rule the World  
As the human race advances through an ever-increasing word of automation and technological breakthroughs, many have grown concerned about what lies over the horizon. Specifically, industries that have historically been labor intensive, insulated from automation and globalization, are increasingly in the cross hairs.
The transport sector is most exposed to potential disruption at the hands of automation. Over US$80 billion was invested in self-driving vehicle technology between 2014 to 2017 according to the Brookings Institute, with numbers accelerating since, with the rise of Uber, Lyft, Telsa, Waymo, etc. As a result, it is expected around 50 per cent of transportation jobs are at risk of being eliminated over the next 15 years (through to the mid 2030s).
Looking at the world's largest economy, the United States, which is famously a mix of old world business models (paper check banking system) and cutting-edge disruptors (Facebook, Google, etc.), has nearly 40 per cent of its current workforce at high risk of being made obsolete by machines over the next decade and a half.
So how does the U.S.A plan to solve the problem with so many people needing not only skills retooling, but industries within to place them. Many people believe the task is simply too great, and the government will need to deploy some form of Universal Basic Income (UBI) to keep society stable. Under UBI, the government makes an unconditional cash payment to all citizens on a regular basis in order to counter inequality, poverty and job insecurity.
While the UBI concept is gaining traction and popularity, the numbers do not add up under existing economic models. Suppose the United States provided its 327-million-person population with US$10,000 a year, less than the 2018 official poverty threshold of $13,064, it would cost US$3.27 trillion per year to fund, which is around 16 per cent of GDP and would result in total U.S. debt nearly doubling in 6 years to a staggering US$40 trillion.
As they say, every problem has a well-known solution: neat, plausible and wrong, UBI may be just that!