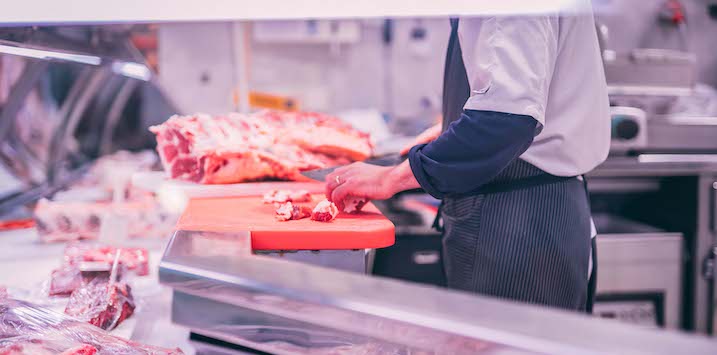 What's happening in the US Meat industry?
Currently, the US meat industry is in turmoil as a series of coronavirus outbreaks have crippled the supply chain. This supply chain begins with farmers who sell their livestock in large contracts to slaughterhouses which then pass on the meat to the food processors who then distribute the meat either to retail channels like grocers or institutional food service clients like restaurant chains and the hospitality industry.
The environment within a slaughterhouse offers the perfect conditions for COVID-19 to spread as the facilities are kept cool and people are working in proximity with one another. It is for this reason that many slaughterhouses were shut down during March and April, as were a smaller proportion of food processing plants.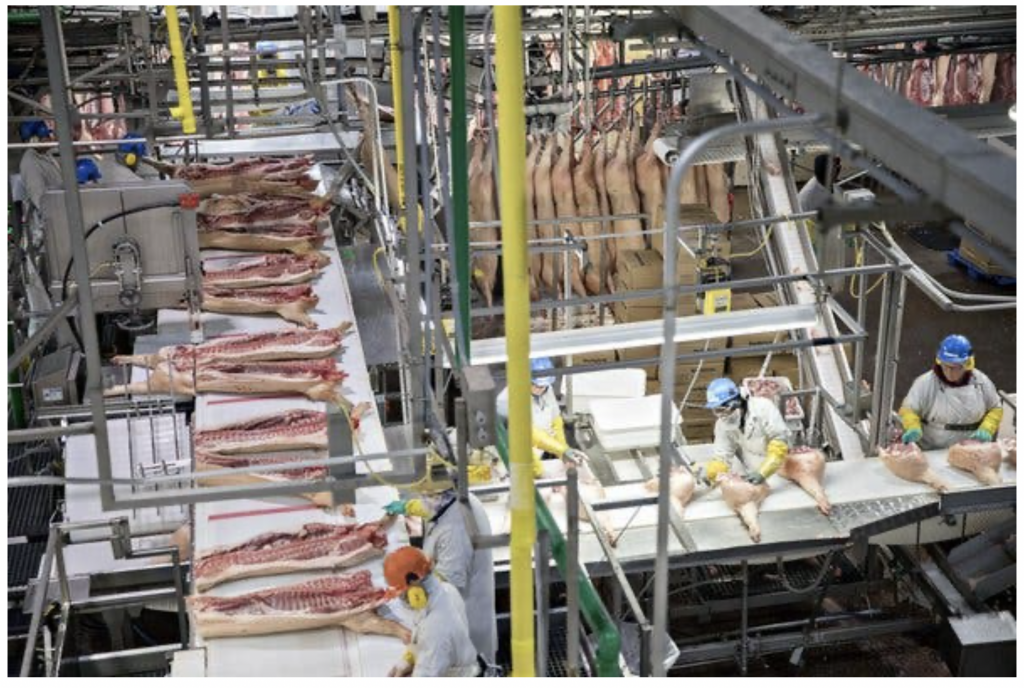 Source: Bloomberg
Whilst these actions ensured the safety of employees, farmers were forced to cull their livestock as demand for meat from the slaughterhouses dipped sharply. In the other part of the supply chain, meat prices, or specifically beef and pork, spiked towards the end of March and early April as there was a shortage of product. The demand shock from slaughterhouses created a bifurcation in the supply chain that lead to poor outcomes for both ends. Shortly following this period of elevated prices, on the 28th of April President Donald Trump signed an executive order to keep processing plants and slaughterhouses open, to ensure that Americans across the country could continue to have access to fresh meat products in their grocers. Whilst this quick action is to be commended, we are of the belief that simply forcing the plants to remain open will have heavily affect the profitability of many of the large food processors.
The US Meat processing market is dominated by 5 major players: JBS, Tyson Foods, Cargill Meat, Sysco Corp and Smithfield Foods who service both retail and institutional clients. When the pandemic struck and quarantine began, there was a pronounced contraction in demand for institutional services, as restaurants and commercial foodservice operations were shut down and continue to be shutdown.
This meant that a significant portion of food processor's revenues had effectively been "switched off". In our channel checks, we discovered that the structural trend of "eating out" in the US has grown the institutional portion of many food processor's sales up towards 50 per cent, however with the onset of COVID-19 this trend has been reversed and retail consumption has increased in absolute and relative magnitude. However, this shift in demand to the retail side has NOT made up for the lack of consumption in the institutional food channel.  Further, although servicing the retail and institutional clients requires largely the same equipment and workflow, the key difference in needs boils down to packaging requirements.  Institutional clients will purchase their processed meat in larger portions, often up to 40 pounds whereas retail clients may only need up to 2 pounds at a time. Due to their lack of flexibility in packaging, many food processors will face profitability problems as they either invest in upgrading their retail packaging capabilities to handle the new increased volumes or they continue to use their existing infrastructure but suffer from decreased efficiency and yield.
We at Montaka continue to observe this industry and the interplay between key players.