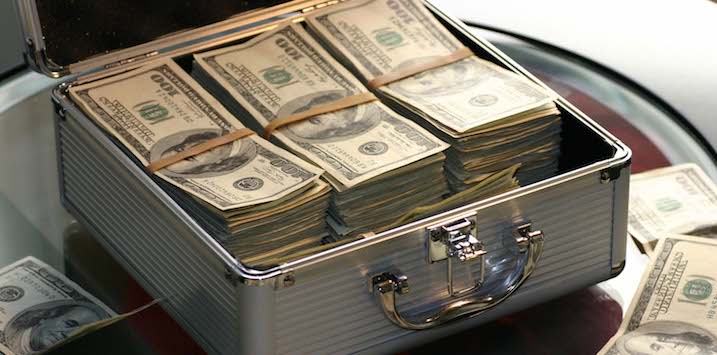 What is the world's richest city?
A recent Wealth-X report gave some updated statistics on the world's richest city, measured by the number of ultrawealthy people. The result might surprise you, but perhaps even more shocking is the number of individuals in that city that fall into this "ultrawealthy"category.
While cities such as London or New York City might jump out as likely candidates for securing the title of richest city, the answer lies elsewhere on the world map. The winner was actually Hong Kong, having leapfrogged New York City in 2017. Hong Kong is home to a larger number of ultra-rich than any other city, measured by individual residents that control at least $30 million.
If you had to guess the number of Hong Kong residents that control over $30 million, what would the number be? 50? 100? 500?
It's actually much higher. There are 10,000 residents in Hong Kong who control at least $30 million, a staggering number, and a 31 per cent jump compared to the prior year. In comparison, New York City has 9,000 residents who fall in the same category (although the U.S. still has 80,000 "ultrawealthy"residents, more than mainland China and Hong Kong combined).
What would it take to get to this coveted $30 million category, if one were a diligent saver and prudent investor? Let's assume that an investor starts with $500k in capital and adds $25k to that capital base at the start of each year. The entirety of this capital base is invested in shares, and the investor is able to eke out a (very consistent) 10 per cent annual return on her stock investments. It would be in the 39thyear that she hits $30 million. For the impatient, this might seem like an eternity.
What if the investor instead wants to hit this $30 million mark within 15 years? What rate of return would she need to achieve on her portfolio of stocks? If everything else remains the same, she would need to earn a very high 30 per cent return each year (an extremely difficult proposition).
The path each of the 10,000 Hong Kongers took to build their wealth would vary, but for enterprising investors looking to build a nest egg, what matters is the size of your starting capital base, how much you can save and add to your capital, your investment returns, and your investment time horizon. The formula for building wealth might be simple, but it's not easy. Warren Buffett once said "Do not save what is left after spending; instead spend what is left after saving". If you are able to internalise this mantra and combine this conscientious saving with strong investment returns, you will be on the path to building your own little fortune.
A recent Wealth-X report gave some updated statistics on the world's richest city. Which city do you think it is?
Click To Tweet