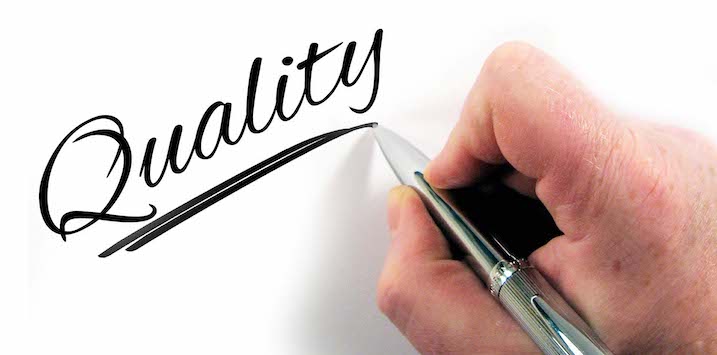 What is quality?
The Montaka funds have a mandate to invest in high quality businesses. While this sounds sensible, quality can sometimes be a difficult concept to neatly define. We will explore how we assess quality and why a preference for quality businesses makes sense.

The concept of quality is not one that is unfamiliar to readers. We make judgments about quality on a daily basis. It might be when tossing up between one brand of yoghurt compared to another in the supermarket. It might be an assessment of a jacket in the store you're considering purchasing. But if we were forced to verbalise why these products are high quality, there would likely be very little overlap between the description of the quality yogurt and the description of the quality jacket. However, we are simultaneously able recognise that both of these particular products are of a high quality.
The truth is that the concept of quality can be elusive and doesn't always lend itself well to rigid frameworks. Phaedrus in Zen and the Art of Motorcycle Maintenance summed up this idea pithily when he said "…even though Quality cannot be defined, you know what Quality is!" However, as stewards of our investors' capital, we are not afforded the luxury of resigning to a stance of quality being too hard to define. While it is necessary to judge quality on a case-by-case basis, there are indicators of quality that recur, and it is these broad building blocks of quality that can help us home in on above-average businesses.
Quality, at a high level, can be thought of in the following terms: (i) strong, predictable cash generation; (ii) high returns on invested capital; and (iii) strong growth prospects. Businesses that possess these characteristics typically operate in industries with limited competition, have assets that are difficult to replicate, and often have unforeseen growth opportunities that can cause the future earnings upside to be greater than first envisioned. Essentially, focusing on businesses that are deemed high quality has the effect of maximising the probability that the value of business will grow over time.
As share prices typically track earnings over long stretches of time, investing in businesses that are able to compound their earnings is likely to produce favourable investment returns (provided that one does not drastically overpay for a stock).