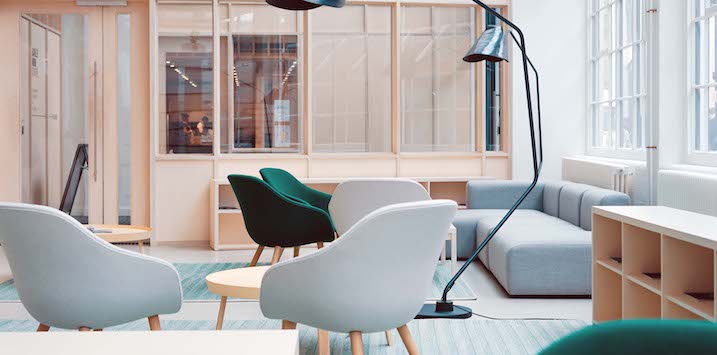 WeWork. What do TheyDo?
Do you know what WeWork is? According to the company's website: "WeWork is a global network of workspaces where companies and people grow together. We transform buildings into dynamic environments for creativity, focus, and connection. More than just the best place to work, though, this is a movement toward humanizing work. We believe that CEOs can help each other, offices can use the comforts of home, and we can all look forward to Monday if we find real meaning in what we do"
Does this help? If not, then maybe management's description might. The executives more succinctly, but with not much less hyperbole, described WeWork as a "physical social network".
Does this help? Didn't think so. You may be surprised to know that WeWork is in fact a real estate sub-letter. WeWork leases large amounts of office space – about one and a half million square metres of it – and sublets it under shorter term agreements. Of course, to justify the fancy terms it obviously spends money (a couple billion dollars a year) renovating the office space for start-up occupants and their millennial guests. Craft beer and cucumber water is a must, for what it's worth. But at the end of the day WeWork is on the hook for $18 billion of annual rent today and must find tenants to cover the bills. It's not dissimilar to IWG, the UK-listed business that sublets more standard offices to more standard tenants, that is valued at about $2.5 billion.
It may then come as a surprise that Japan's Softbank, through its Vision Fund, is willing to buy a majority of the company at a valuation of $35 billion. The price tag represents a 75 per cent premium over the $20 billion valuation WeWork was valued at a year ago. At that time the valuation was set by a $4.4 billion investment in the company for a 20 per cent stake – by none other than…SoftBank's Vision Fund!
Surely you would expect WeWork to be making some big money for this big price. Not exactly. The updated valuation represents around 25 times the current half-year's annualised revenue rate. Profits? NA. Not only did WeWork post a three-quarter-billion-dollar loss in the last half, the loss quintupled compared to a year ago. Even if WeWork maintains its super-charged growth – it's been doubling year on year – there is no guarantee it will be profitable as it gets bigger. To the contrary, at double the revenues the costs have quadrupled. The additional $400 million-odd in revenues have required an extra $600 million of spending.
But we are still living in a world of cheap and plentiful capital. Softbank's war-chest stands near $100 billion, backed by wealthy Middle Eastern states, and all that money needs a home. That doesn't guarantee investment success however. In fact, paying higher and higher prices for loss-making ventures has historically been a good way to dust money. After all, IWG's US business filed for bankruptcy coming out of the tech wreck, and the business is only now worth what it was some two decades ago.