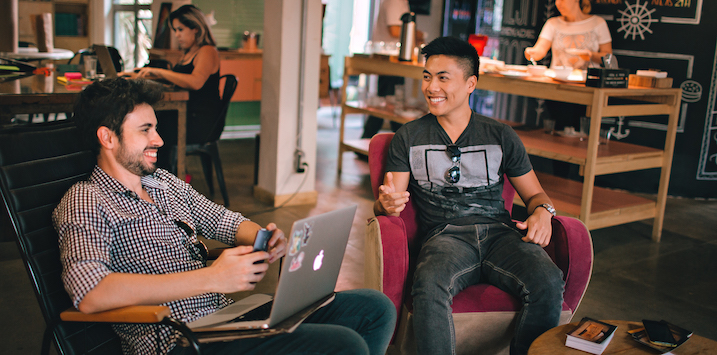 WeWait for WeWork IPO
The We Company, parent of office space sublessor WeWork, has reportedly postponed its widely criticised IPO until at least October according to The Wall Street Journal. The decision to postpone comes after a rollercoaster month during which We lowered its valuation expectations twice from US$47 billion to less than US$20 billion.
Its largest investor Softbank Group Corp. urged the company to delay the IPO until 2020, and its co-founder and CEO Adam Neumann became the lightening rod of poor corporate governance.
It should come as no surprise that We is struggling to get its IPO off the ground. Although 2019 has been a bumper year for listings in terms of money raised, several of the most hotly anticipated loss-making unicorn IPOs remain underwater, including Uber, Lyft and Slack. The latest US$1 billion-plus loss-making public market debutant, SmileDirectClub, cratered 28 per cent on its first day of trading last week. Investor patience with steep losses and lofty valuations is wearing thin. Throw in a questionable business model and a "charismatic" CEO with no oversight or governance, and it's a surprise if We gets a market reception at all.
Even at a rumoured valuation range of US$15 billion to US$20 billion, We is hardly a discount. No matter how hard We tries to sell itself as a tech company, public investors (rightfully) can't see past its real estate business model. We leverages technology and data to set itself apart from less agile incumbents, but its business model remains one of entering long-term leases with landlords and short-term sublets with customers. IWG, the largest incumbent and parent of Regus (the coworking pioneer), is profitable, has more office locations around the world and a similar number of workstations as WeWork, yet is valued by the public markets at US$4.5 billion – a fraction of We's reduced valuation. Regus also has the dubious distinction of being bankrupted by its burden of long-term, debt-like leases following the dot.com bust and also lost two-thirds of its equity value during the GFC. In technology parlance, We is a sustaining innovation at best, not the disruptive innovation that management believes it is.
The other problem for We, being a fast-growing unicorn, is that it burns cash like it's going out of fashion. The company had US$2.5 billion of cash and cash equivalents on its balance sheet as at June 30, 2019. However, its free cash flow for the twelve months to June 30 was negative $4.2 billion, which means its cash on hand would last half a year at the current burn rate. We would need to either raise capital in the public markets in the very near future, or dramatically scale back its expansion plans. We has also lined up a much-needed US$6 billion debt funding package contingent upon raising at least US$3 billion at IPO, which will be far more dilutive to private shareholders at a US$15 billion valuation than at US$47 billion. Softbank has committed to acting as a cornerstone investor for the IPO, but whether it would provide additional private funding should the IPO be further delayed or pulled is far from certain. Considering Softbank is trying to raise a second US$100 billion Vision Fund, it behoves the investment team to not throw good money after bad.
For We, timing is now critical. If the IPO window closes before We can reassure investors of its still-lofty valuation, the company may miss its chance to go public altogether. A near-term recession could be disastrous considering the company's US$47.2 billion of long-term lease obligations, and even if the U.S. and global economies remain robust, it isn't clear which private investors will continue to fund We's expansion plans.