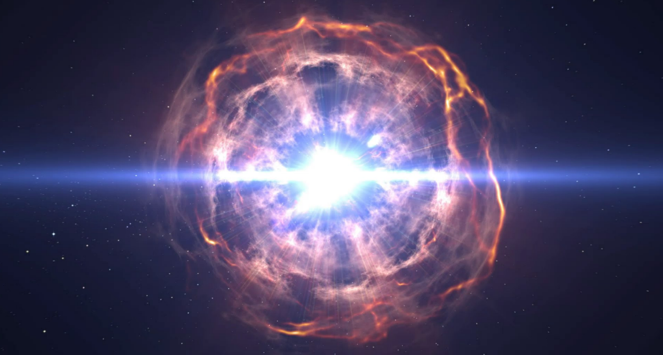 Watch out: how much do bond investors stand to lose?
The massive losses wreaked by the Dotcom bust and the GFC could be eclipsed by the likely financial devastation when the global government bond bubble bursts. New research by Deutsche Bank quantifies the scale of the problem, and paints a particularly grim picture.
In a blog post last week, Roger quoted former bond king Bill Gross's warning that the current global government bond bubble was "a supernova that will explode one day." Courtesy of Deutsche Bank, we can now visualise what this historic bubble looks like.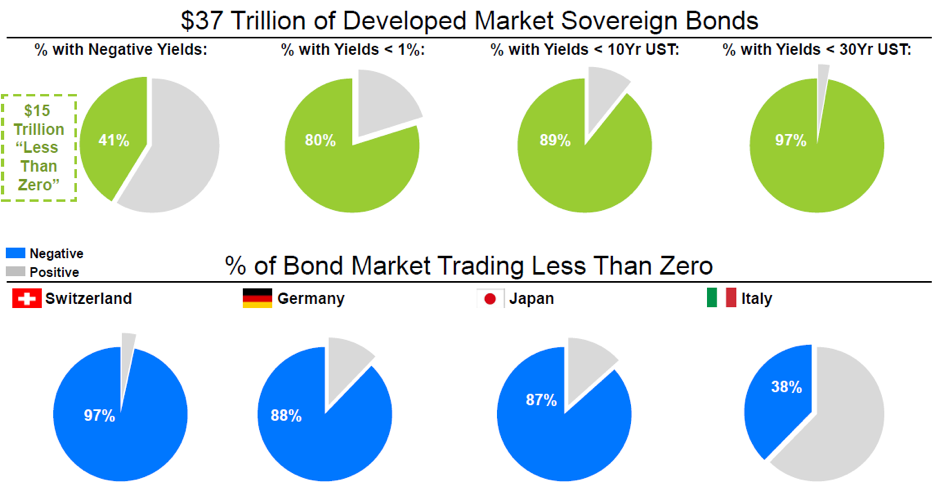 Source: DB Global Markets Research. Data as of 30-Jun-2016
The verdict? Not a pretty sight.
This short blog post will attempt put some numbers to the warnings. Regular readers of financial news will know that bond prices have an inverse relationship with bond yields – when yields fall, bond prices rise, and vice versa. What some readers (and seemingly many bond investors) may not know, is just how sensitive bond prices are to changes in bond yields. The table below takes the current 2 year and 30 year US, UK, Japanese and German government bond prices and yields, and calculates the impact on prices if yields were to rise by 200 bps. As can be seen in the "Loss" columns, a 2 per cent rise in yields leads to a 4 per cent correction in the price of 2 year bonds, but a massive 40 per cent decline in 30 year bonds.
Source: Bloomberg data as at 25-Jul-2016
Take the German 30 year Bund for example. In the simplest terms, fixed income investors are essentially putting $150 into a term deposit to get back only $100 (plus some negligible interest) at the end of a 30 year term. If the interest rate (yield) moves against them in the 30 year interim, they face a paper loss of up to half or more of their initial investment depending on the magnitude of the move. Yet, somehow this hugely asymmetric downside risk appears to be lost on (or wilfully overlooked by) many investors in their scramble for the perceived safety of government bonds and higher yields further out along the yield curve.
One only needs to consider that a 1 per cent rise in yields will create a loss of up to $2 trillion for bond investors to see where this bubble is heading. The Dotcom bust resulted in $2 trillion of estimated losses, while the GFC led to an estimated $15 trillion of losses. With record low yields (and record high prices) on $37 trillion of sovereign bonds, including $15 trillion in negative yielding territory for the first time ever in recorded history, and frothy global equity markets fomented by the said low yield environment, this is a supernova that will cause unprecedented carnage to the global financial markets when it explodes.
Daniel Wu is a Research Analyst with Montgomery Global Investment Management. To invest with Montgomery domestically and globally, find out more.