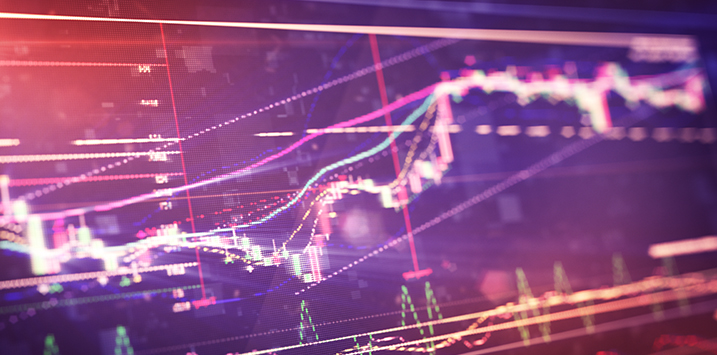 Valeant shows how you can profit when reality diverges from market expectations
One year ago this week we reviewed Valeant Pharmaceuticals. Specifically, we revealed that sell side research analysts had remained collectively positive on the prospects of the stock even as the share price was nose-diving as difficulties for the business and its managers were becoming apparent. Fast forward one year. The stock price has been decimated, and only now has the collective call of the Street turned to a sell. Too little too late. But definitely not the first nor the last.
Recall in November 2015 when I penned the article "Buy! Buy! Buy!", Valeant had been marred by scandal, the business was starting to struggle, the debt load was massive after years of acquisitions, and hedge fund sentiment had turned from long and strong to sell short. Valeant shares were trading below $100, representing a 60% fall from the stock's peak of more than $260 just months earlier. I noted however that 15 analysts were still recommending clients buy the stock, 7 were happy to hold, and just one said sell.
Today Valeant reported earnings for its fiscal 2016 third quarter. The (new) CEO announced a loss for the period, cut full year revenue and earnings guidance, and said that management now expect revenues and earnings to decline in 2017. The CFO posted investors to be prepared for more "surprises" to come (unlikely they will involve streamers and champagne). The stock price plummeted 22% to below $15. Valeant shares are now down 94% from their peak!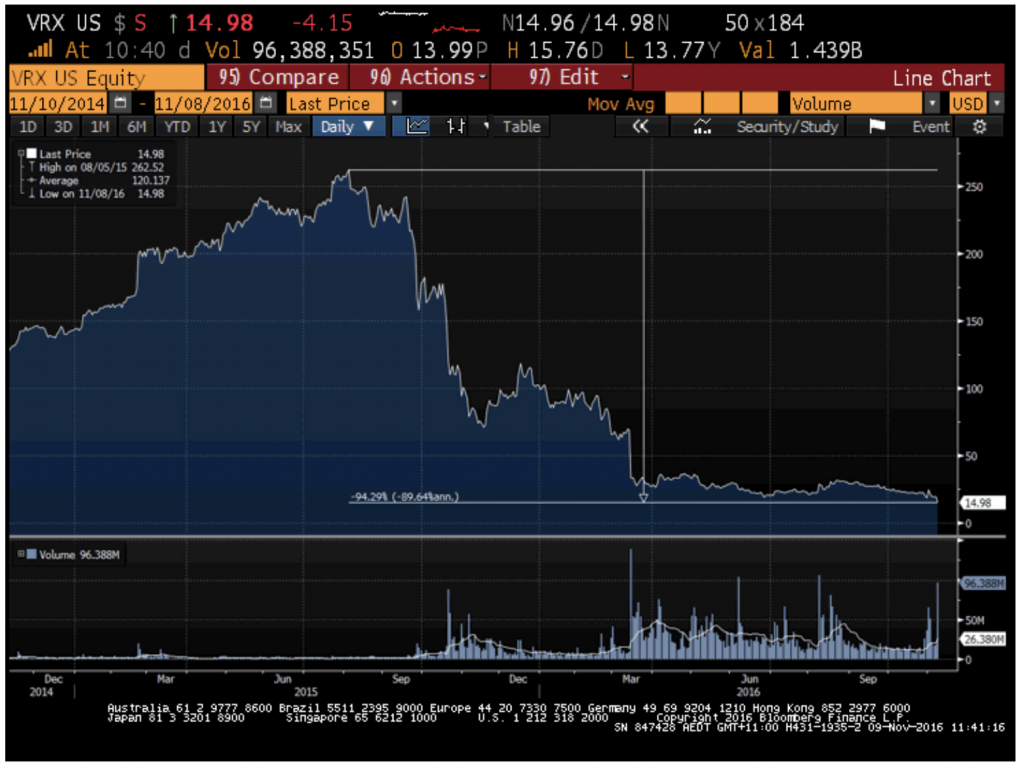 And it is only here, at this record low price that the sell side view has tipped toward the negative. Of the 23 analysts, 7 have a buy rating on Valeant shares, 12 say hold (almost as good as sell in a world where actually moving to an all-out sell could cost an analyst's bank-employer lucrative fees and the analyst his/her job) and the remaining 4 say sell outright.
The point here is not that the collective view is necessarily wrong, and therefore Valeant is necessarily a buy. Rather it is more important to observe how persistently people (especially with skewed incentive structures) hold onto their original beliefs, and how slow the change process typically occurs. It is this recurring behaviour that often leads to opportunities for the Montaka Global fund by presenting short candidates which display strong evidence of reality diverging from market expectations.
For the record, our global funds have remained completely sidelined from Valeant. At the same time, we have been completely engaged in finding new and profitable cases of divergent expectations and will continue to do so.