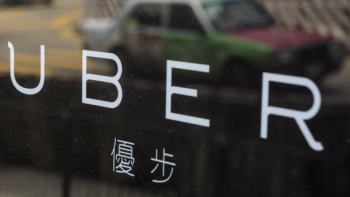 Uber, your China is arriving never
The latest development in the unicorn zoo is Uber's announcement on 1 August that it will be selling its Chinese operations to home-grown ride hailing company Didi Chuxing. In a much-welcomed (and long overdue) concession of defeat by Uber, UberChina operations will be transferred to Didi in return for a 20 per cent stake in Didi and a $1 billion investment in Uber by the Chinese ride hailing company.
Following the deal, Didi will have a private valuation of $35 billion, and Uber investors can count their blessings that the company was not forced to exit with a capital loss. (20 per cent of $35 billion plus Didi's $1 billion investment in Uber is $8 billion, or roughly the valuation of UberChina.)
Uber's capitulation marks another failure of western technology companies' efforts to make significant inroads into the Chinese market. This prompts us to consider why established, well-funded foreign companies fail to expand in China, and the implications this may have for western companies that are betting on capturing a material share of the Chinese market. Notwithstanding the costly price war between UberChina and Didi (Uber and Didi together burned billions of dollars on subsidies), UberChina was widely considered a rare example of a foreign technology company making seemingly sustainable inroads in the Chinese market.
For some of these companies, their lack of success in China was inevitable. Foreign media, social media and internet-focused companies such as Facebook, Google and Apple's iTunes typically run afoul of China's strict censorship and content laws. E-commerce companies such as Amazon and eBay entered the Chinese market with their western playbooks and competed unsuccessfully against Alibaba because they were too slow to adapt to the needs of the Chinese consumer. Software and hardware companies such as Microsoft, Qualcomm and even Apple in recent quarters have been adversely impacted by government policies that favour domestic substitutes for "security" reasons.
These roadblocks faced by foreign technology companies are not new. What has changed in recent years, however, is China's private capital scene. According to CrunchBase, China's biggest internet companies – Tencent, Alibaba and Baidu – received total private funding that would make even a Silicon Valley startup executive blush with embarrassment. Alibaba, founded in 1999, received only $130 million in private funding during its first five years of existence, and ultimately $4.8 billion by the time it listed in 2014. Tencent and Baidu together received less than $65 million in private funding between their inception and IPO. Didi, on the other hand, entered the Chinese ride hailing market a year after UberChina, yet raised $7 billion in a single funding round in June 2016 from new and existing Chinese investors including Alibaba, Tencent, and China's sovereign wealth fund. Add to that pile of cash Apple's $1 billion investment in Didi in May.
The fact that a young, home-grown technology company can raise multi-billion dollar domestic funding rounds to compete against an experienced, cashed-up incumbent (UberChina was in the market first) in a winner-takes-all market is persuasive evidence that the game has changed for foreign companies entering China. No longer is a prestige brand, a technological edge and a large war chest enough for a foreign company to bully its way to a foothold in the Chinese market. Not only must these companies contend with China's strict laws and increasingly preferential treatment towards domestic talent, they now face an uphill battle in terms of raw financial firepower. For investors, it would be wise to resist the lure of foreign companies betting on success in China.