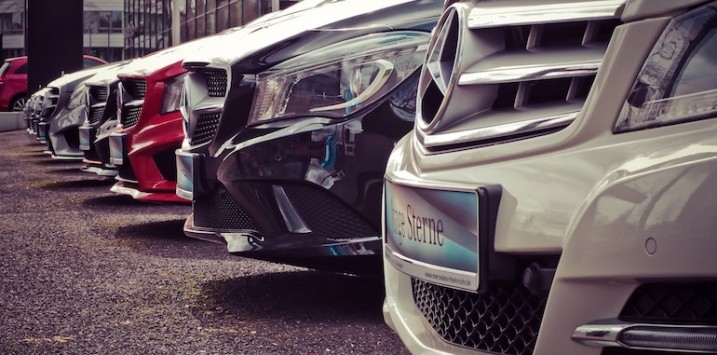 U.S. Auto Sales Stalling
For many years since the financial crisis, the U.S. car industry has been powering along, hitting new records for vehicles sold. However, recently the outlook has soured, with growth in the global auto industry slowing.
In 2017, the U.S. auto industry sold 17.2 million vehicles, the first time ever that the industry sold more than 17 million vehicles for three consecutive years, according to IHS Markit. An improving economy, combined with low petrol prices and cheap loans helped fuel demand. However, many of the tailwinds that drove the U.S. auto industry to new highs are now reversing.
While the U.S. personal consumption expenditure numbers are currently strong, rising petrol prices, combined with increasing interest rates are likely putting a dampener on new car sales. Petrol prices are pushing $3/gallon in August of 2018, up from less than $2/gallon in early 2016.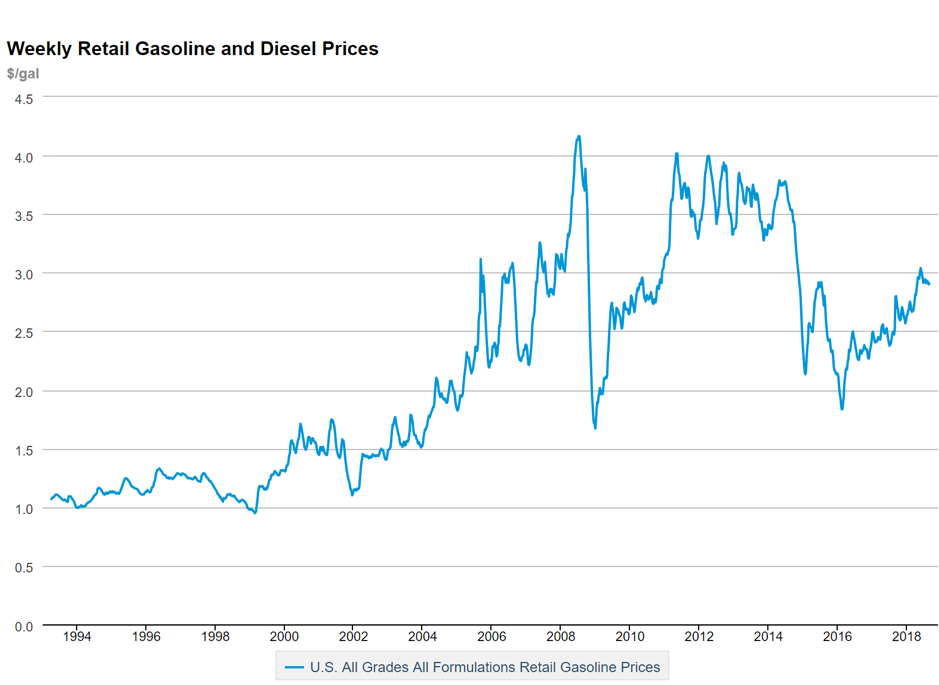 Source: U.S. Energy Information Administration
In February this year, interest rates on new vehicles hit their highest level since 2010. Higher loan costs make it more expensive for people to purchase vehicles, which tends to have a stifling effect on demand.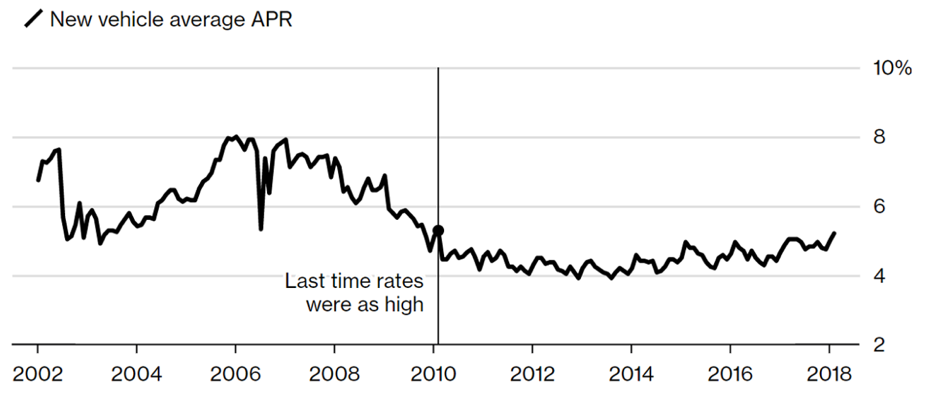 Source: Edmunds, via Bloomberg
There is also an influx of two-to-three-year old vehicles coming off lease, which is creating tempting alternatives for consumers who are in the market for a new car. Consumers will have an increasing choice of almost new, low-mileage vehicles for prices that are lower than a brand new vehicle. Manheim Auctions estimates that there will be around 4 million off-lease vehicles returning in 2018, up from 3.6 million in 2017. The below graph shows the increase in volumes of off-lease vehicle that are returning to the U.S. auto market.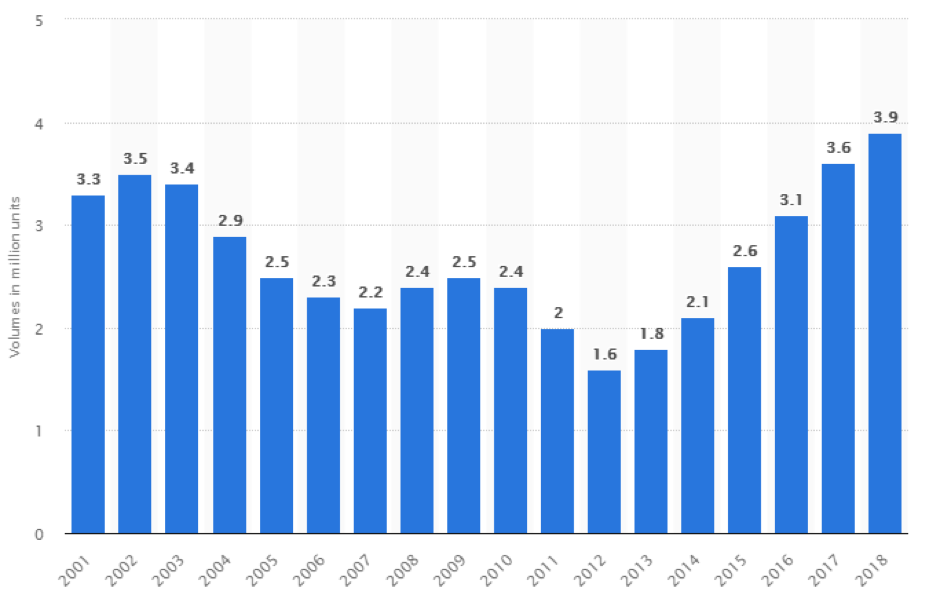 Source: Statista
The above factors are just some of the drivers in the U.S. that are curtailing U.S. auto sales growth. Beyond this, the prospects for the global automotive industry are complicated by trade tensions and threatened tariffs.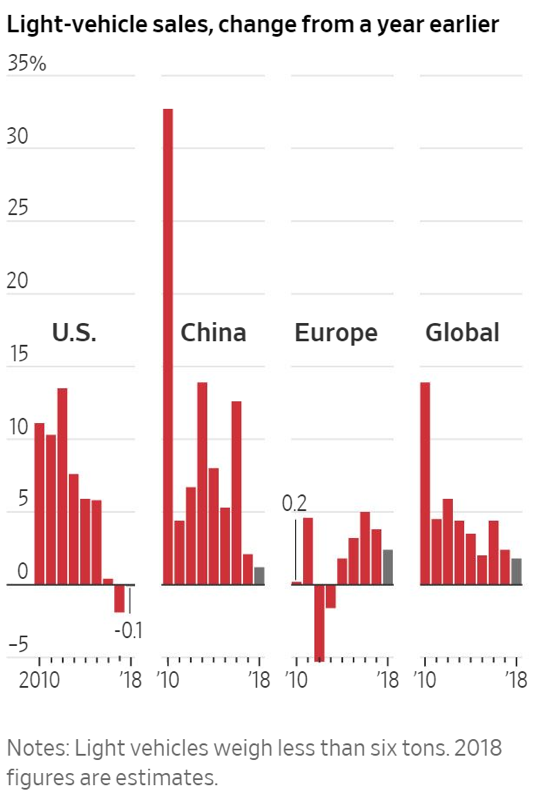 Source: LMC Automotive, via WSJ
What we can see is that global light-vehicle sales growth is decelerating globally, and was recently negative in the U.S. With the tailwinds of the past now shifting to the rear-view mirror, it is going to become more difficult for the U.S. auto industry to eke out further growth from these levels. We will continue to monitor the industry data and look for opportunities on both the long and short side.