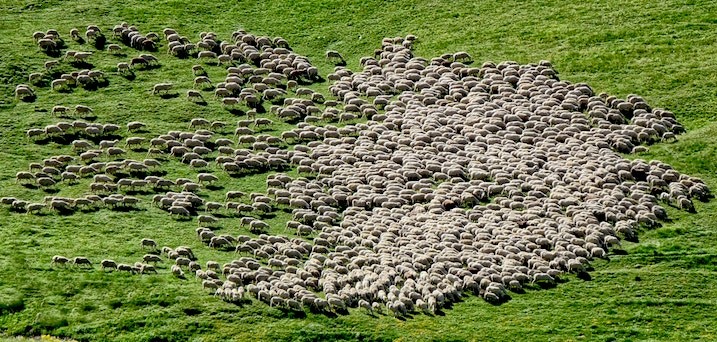 Too big to perform
We have always been aware that as the amount of money a fund manager accumulates on behalf of his or her clients, the harder it becomes to access great opportunities at the size required to make a meaningfully positive difference to the returns achieved for those clients. It's part of the problems of prosperity as Warren Buffett once quipped, that "size is the enemy of performance."
The phenomenon has been well-documented in the public equity markets, and some data crunching by investment firm Cambridge Associates supports a similar experience in the private equity markets. Cambridge found that the largest private equity funds, raised to buy entire companies usually with the help of borrowings, failed to outperform public equity markets in any meaningful way.
The chart below shows the returns of so-called mega funds, private equity funds with more than US$10 billion in client capital. In the past five, ten and 12.75 years (for as long as the data allowed), mega funds have struggled to outpace the S&P500 and Russell 3000 equity indexes. Though they did manage to beat out the MSCI AC World, a more global and less tech-heavy pool of stocks.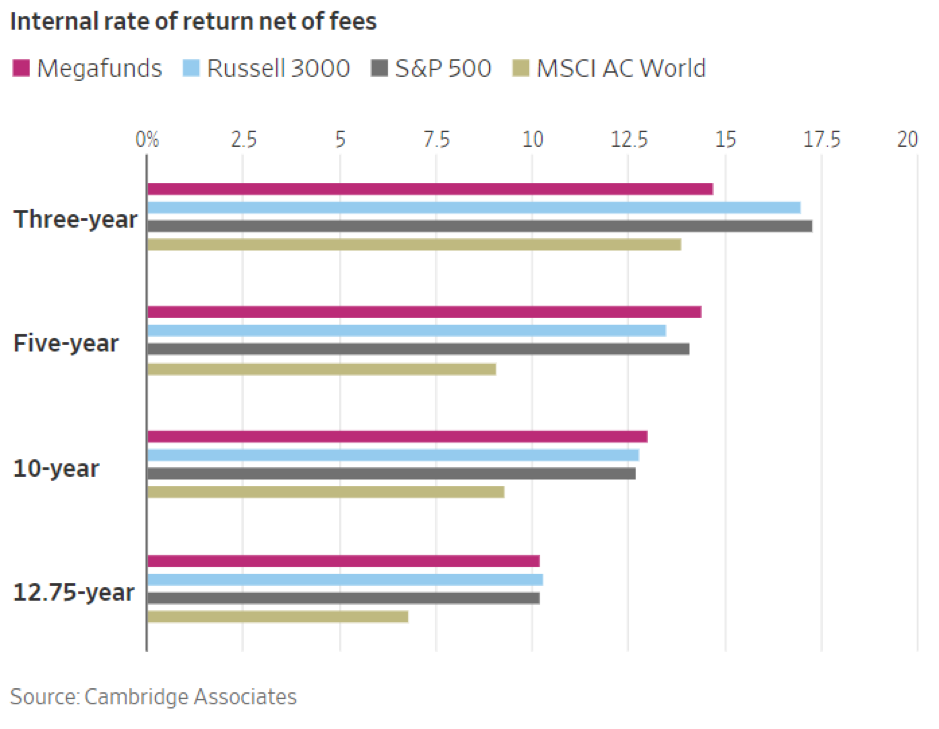 Over the most recent three years the picture is bleaker. The mega funds lost out to the S&P and Russell measures, and only just pipped the MSCI's result.
Worse still, the private equity funds typically employ considerable leverage to generate these returns for clients. That is, in addition to client monies, they borrow heavily to fund the acquisitions of investee companies. While this provides a layer of return, that is clearly needed just to keep up with broader stock averages, it also introduces a greater level of risk for clients.
The Montaka and Montgomery Global funds would close well before they reach the problems that the mega funds have run into. Call us ambitious to even think of this "problem," but we have our clients' (and our own!) capital in mind. The way to performance is to remain agile to access a full range of opportunities, whether the company is worth one billion or one trillion dollars.