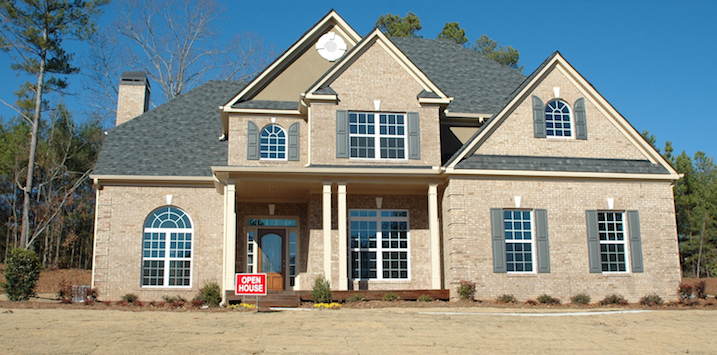 The US Housing Market is Back!
It has been a long road to recovery, but new home sales in the US have finally returned to levels not seen since before the GFC. Recent data shows September and October have been the best two months of new home sales since 2007. October, although a slight dip from September's high, saw a 32 per cent year-over-year jump to 733,000 units.
Source: Bloomberg
The housing market is a pillar of the US economy and the most sensitive sector to interest rates. As such, the Fed's easing monetary policy stance has pushed down mortgage rates and boosted confidence as financing loans becomes more affordable. Meanwhile, unemployment is low and wages are increasing, supporting a strong household. The S&P Case-Shiller Index reflects this growing demand, reporting a 3.2 per cent increase in national house prices in September. Moreover, housing starts have surged and building permits grew to a 12-year high in October. The strong pipeline and growing momentum are expected to provide a small boost to US GDP in the fourth quarter.
A strong housing market is important for the US as the economy slows late-cycle. Unlike during the lead up to the GFC, the housing market has not boomed nearly hard enough to see it bust, and in fact appears stable enough to support further growth. This is seen by economists as an early indicator of a soft landing when the cycle finally ends.
The strength of the housing market is especially important for businesses servicing new and existing homes, such as Floor and Décor (NYSE: FND). Floor and Décor operate specialty homewares outlets selling of hard surface flooring and other accessories. The encouraging environment becomes a cyclical tailwind to their already structurally growing business, which has seen comparative sales average 17.5 per cent growth over the five years through 2018 and expects to expand their national store count from 113 today to 400 over the coming decade.
The Montgomery Global Fund and Montaka own shares in Floor and Décor. This article was prepared 02 December with the information we have today, and our view may change. It does not constitute formal advice or professional investment advice. If you wish to tradeFloor and Décor you should seek financial advice.