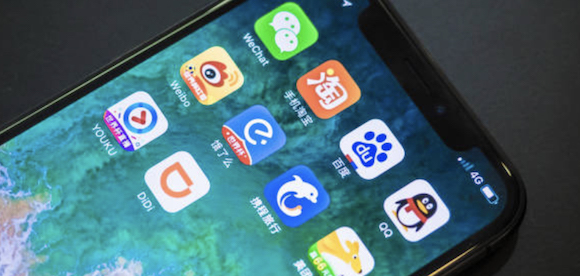 The Principles of the Father of WeChat
Allen Zhang, known as the "father of WeChat" in China, created arguably the most important app in China. WeChat, which is owned by Tencent (HKEx: 700), commands much of the attention of Chinese netizens as they peer into their smartphones, enabling users to do things such as book cinema tickets, pay for a restaurant meal, and countless other activities.
Given the importance of WeChat in China, and the desire of certain Western tech platforms to emulate its success, it is worth exploring the principles that guide Zhang's approach to creating products.
Zhang is a somewhat secretive figure, only speaking publicly once a year at the annual WeChat developer conference. A recent blog post by Connie Chan on the website of Andreesen Horowitz, a venture capital firm, highlights a number of key product principles that were espoused by Zhang in a four-hour speech he gave at the 2019 WeChat conference.
1) The user is your friend
A fundamental tenet of Zhang's approach is to think of WeChat users as friends, and to put the interests of users above all else. Part and parcel with this is the avoidance of any monetisation that could negatively impact the user experience. In the words of Zhang: "If WeChat was a person, it would be your best friend based on the amount of time you spend on it. So, how could we put an advertisement on the face of your best friend? Every time you see them, you would have to watch an advertisement before you could talk to them.
2) Technology is for efficiency
Zhang's view around what role technology serves in people's lives runs contrary to the way many Western tech platforms operate: he views the purpose of an app to increase the efficiency of users in their everyday lives, rather than trying to maximise user time spent in the app, which is a metric many tech companies typically aim to increase.
Zhang notes that "People only have 24 hours in each day. The internet's goal should not be to reduce our lives to spending all time outside of eating, drinking, sleeping, and digesting on our mobile phones." In his view, this is critical to ensuring the long-term viability and health of a tech platform.
3) KPIs are secondary
Zhang eschews the mindless use of key performance indicators (KPIs), and rather emphasises an approach that considers the logic behind each function and service. "If a function is done purely for traffic, and we can't think of what value it brings to the user, this feature is problematic or not long-term." Rather than focusing on KPIs such as traffic, which can produce negative unintended outcomes, Zhang considers the utility and user-friendliness of products as the crux of every decision.
Zhang has left an indelible mark on the Chinese tech landscape, and opened the world's eyes to the possibilities of technology permeating our everyday lives, and transcending the purely digital. The gravity of what WeChat has achieved in terms of offline and online integration, and streamlining the way users go about their everyday lives, is comparable to the impact left by Steve Jobs.
Given our holding in Tencent, the Montaka team closely follows developments related to WeChat and whether they have any read-through for what the future holds for Western tech companies. 
The Montgomery Global Funds own shares in Tencent. This article was prepared 05 April with the information we have today, and our view may change. It does not constitute formal advice or professional investment advice. If you wish to trade Tencent you should seek financial advice.