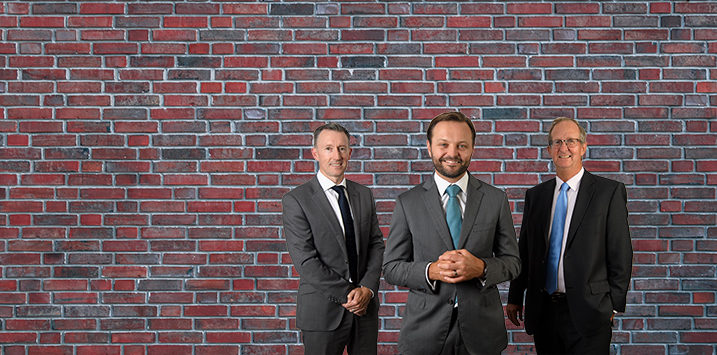 The people behind the process
As we broaden out the expert teams partnering with Montgomery, I talk with Brett Craig the Portfolio Manager for the Aura High Yield SME Fund and lift the lid on what makes the people behind the process, the blog posts and the numbers tick.
Profile: Brett Craig
(Aura Funds Management)
What initially drew you into funds management?
I have always had a personal interest in investing. When I was young, I invested savings in blue chip stocks, and did my work experience at a stockbroking firm. I studied accounting as I was of the view that understanding the numbers behind a business was the key to assessing the quality and value of a business. I moved into a career in banking at Macquarie where I had credit markets focus. This was where I had my eyes opened to the magnitude and importance of credit markets. While working on credit products, I could see there was a significant market of high quality, sub institutional sized borrowers out there that could provide strong risk adjusted returns to investors. I wanted to bring that opportunity to market and pursued the development of the Aura High Yield SME Fund.
What makes a successful investor?
Ultimately, investing in the segment of the market we know inside out. The process we have developed over the years has focused on consistency of return and capital protection. We aim to achieve this by sticking to parts of the market we know deeply and looking for high quality investments within that market. Not deviating from that leads to consistency of returns.
What is the best piece of advice you have been given?
Be patient, and persistent while working consistently hard and smart. This was drummed into me by my parents who ran a SME in the lighting sector. They knew the wins didn't come overnight, and there were trying times along the road, but you had to keep chipping away for results to follow.
What is the biggest mistake that most investors make?
From a credit investment perspective, chasing yield and sacrificing credit quality. As we have seen in the last few years, asset prices have been distorted by broad based government stimulus and debt yields have fallen since 2020. We have seen this revert and quality is key.
If you weren't an Investment Manager at a boutique funds management firm, what would you most likely be doing?
Building a new boutique funds management business focused on private credit. I see a very large and untapped opportunity in the private credit market in Australia, especially when compared to the European and North American markets. I have spent two decades developing the skills and knowledge in the sector and would want to capitalise on that.
So Brett, can you please share with our readers what you are working on at this minute and why?
The final documentation for a retail private credit fund. We have spent the last five years developing an investment process with our wholesale private credit offering and have achieved strong investor outcomes. We have observed a need for this product in the retail market and are looking to fill that gap building on the infrastructure and investment process developed over the last five years. 
What do you do in your spare time?
I love getting away with the family when the kids have time off from school. We generally have active holidays with a beach or mountain in the mix. I like to stay fit, heading to the gym during the week, mountain biking, surfing, and snowboarding on weekends and holidays. I also love food, so getting out to a restaurant when we can, or cooking on the weekends.