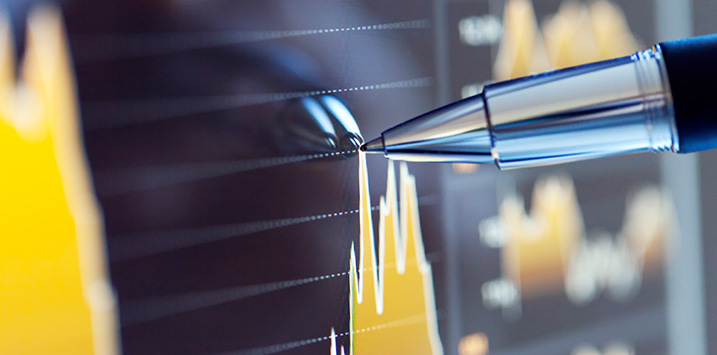 Revisiting bond yields and returns
Upon being asked "How did you go bankrupt?", Ernest Hemingway's character Mike Campbell replied "Gradually, and then suddenly". His answer aptly summarises what has happened in the global bond markets, and particularly the US Treasurys market, since the election of Donald Trump.
To put things in perspective, it took the US 10Y Treasury yield almost three years to fall from 3 per cent to 1.36 per cent, and just four months to jump up 100 bps.
Over the past several years, many market participants held on to the belief that developed markets' government bonds are a safe asset class regardless of price. The search for income pushed global bond yields to historical lows and pushed investors further out the yield curve.
The flawed worldview that underpinned this belief was that not only would rates be stuck lower for longer, but also any rise in inflation expectations (and hence bond yields) would be so gradual that any given bond investor could "get out before everyone else rushed for the exits".
We have consistently warned that when sentiment turns, asset prices can move quickly. This is true for all financial assets, and government bonds are no exception. Since Trump's "surprise" election win, many investors have unfortunately discovered that instead of picking up pennies in front of a steam roller, they had been picking up pennies in a dark train tunnel.
Given these developments, I thought it would be a good time to revisit an article I penned back in July, in which I quantified the spectrum of hypothetical losses for government bonds should yields rise (either gradually or suddenly). Fast forward four months, and bond yields have risen dramatically. The table below shows the yields and prices of various government bonds with 2 and 30 year maturities, as at 25 July and 29 November.

As one can see, short duration bonds that were yielding not much above (or indeed less than) zero did not experience a material change in price. However, had a yield investor bought a US 30Y Treasury for its relatively attractive yield back in July, he or she would have lost 13 per cent in the four months to November, or a 34 per cent annualised loss, for what is supposed to be a "safe" asset. To add insult to injury, the investor does not even enjoy the higher 2.98 per cent yield!