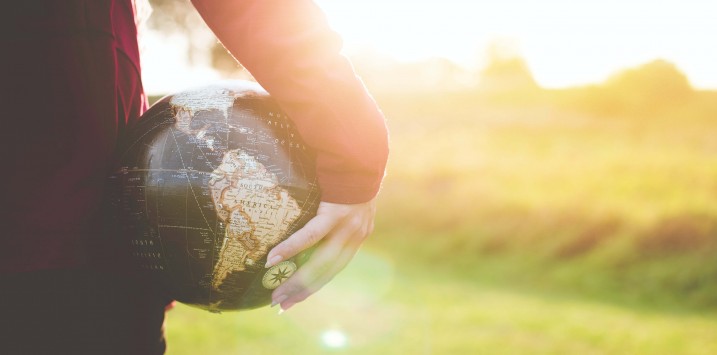 The global economy is in critical care
Much has been said about the public health crisis that has been caused by the novel coronavirus and the COVID-19 disease. As dreadful as this pandemic will be (and already is) for so many lives around the world, the damaging effects on lifestyles has commenced. Let's see some recent economic data.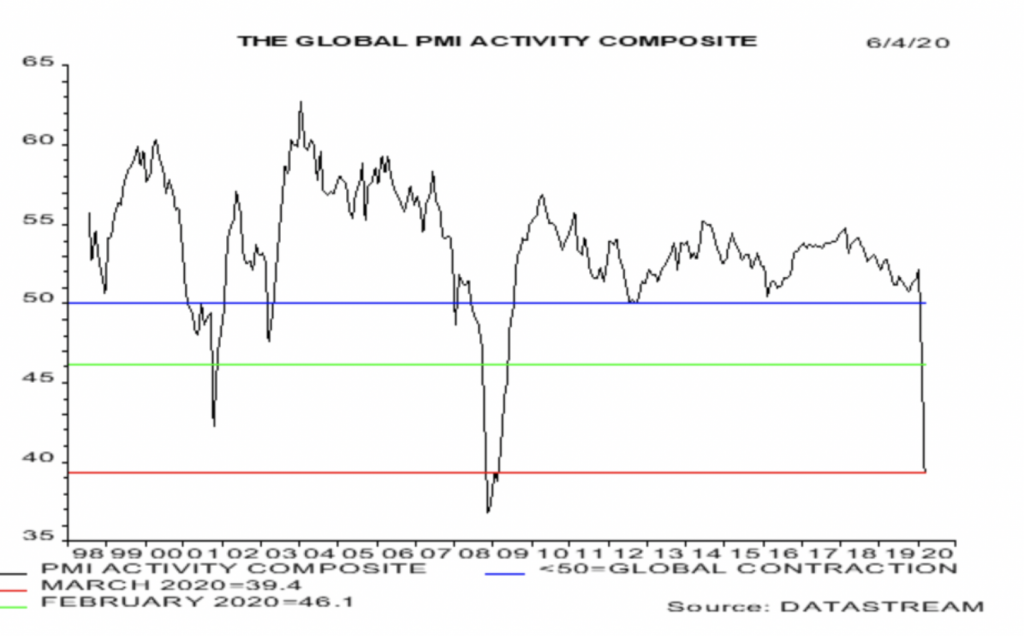 The above chart shows the global purchasing manager index. It is a diffusion index that summarizes conditions as expanding (above 50), contracting (below 50) or staying the same (50) as determined by a survey of supply chain managers across different industries. Not only does the PMI indicate an almost immediate reversal from steady expansion to contraction, but the depth and pace of decline is astounding. In a matter of weeks, the outlook from businesses has descended to near record lows seen in the GFC in 2008 and 2009.
It is perhaps not surprising, but still astounding that employment has immediately suffered as job losses mount. Take a look at the chart below showing the employment component of the global PMI survey.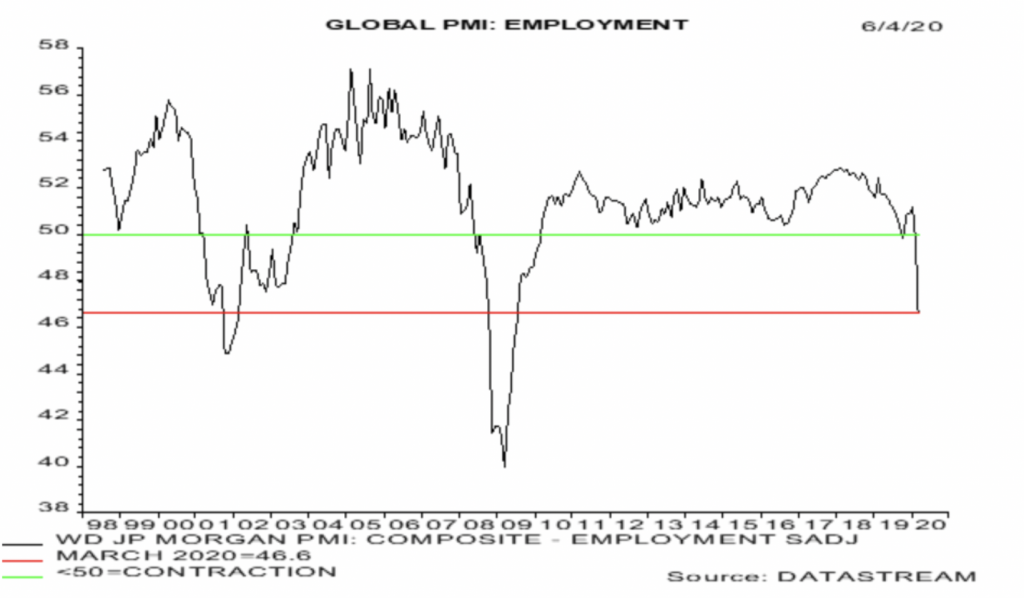 Employment conditions worldwide have plummeted to levels seen following the 9/11 terrorist attacks and coming through the tech bust at the turn of the millennium. The world's largest economy has been a strong contributor.
In the last two weeks the US jobless numbers have totalled almost 10 million. This number is staggering compared to the typical weekly figure of around a quarter of a million, and even overwhelms the number of Americans losing their jobs each week in the GFC which peaked at around 600 thousand. The line is literally off the chart below.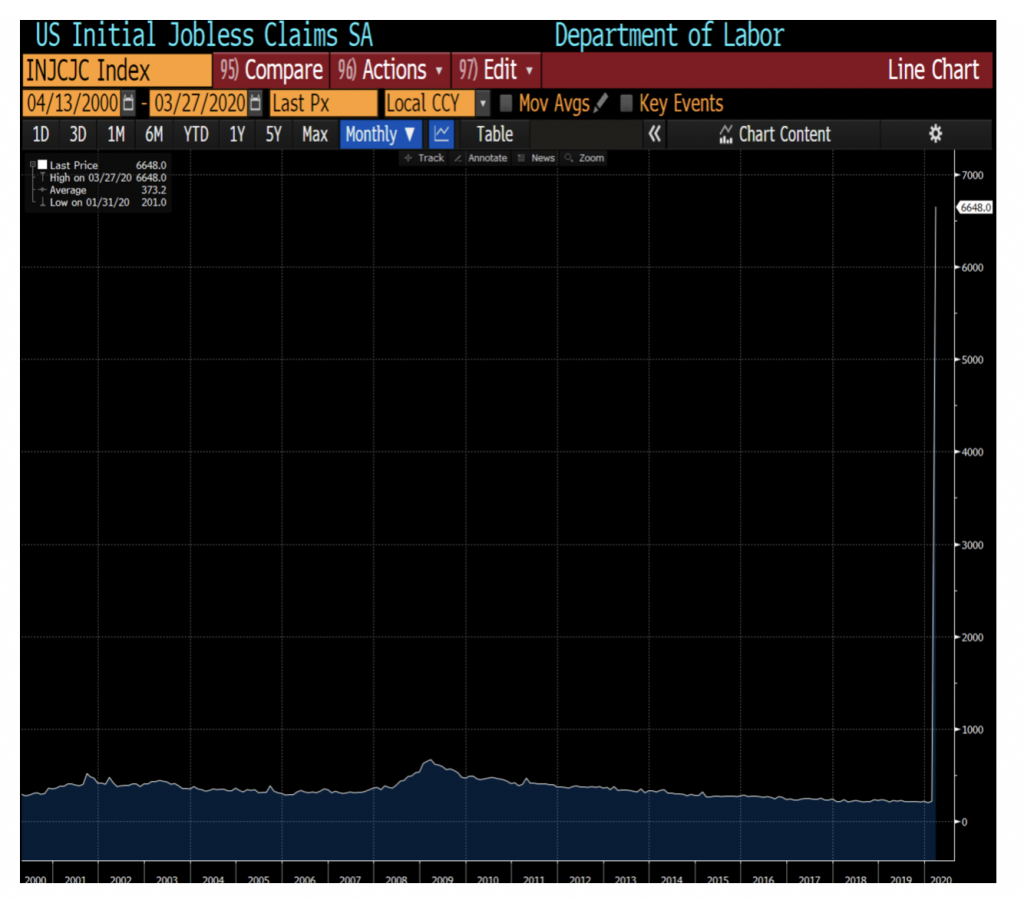 Source: Bloomberg
The global economy and employment conditions are in a dire state, notwithstanding announced support packages from governments and central banks worldwide. We think there is a high likelihood that there is more bad news to come as public health officials grapple with the coronavirus outbreak and the necessary tension between lives and livelihoods. Consequently we remain defensively positioned in the global portfolios.