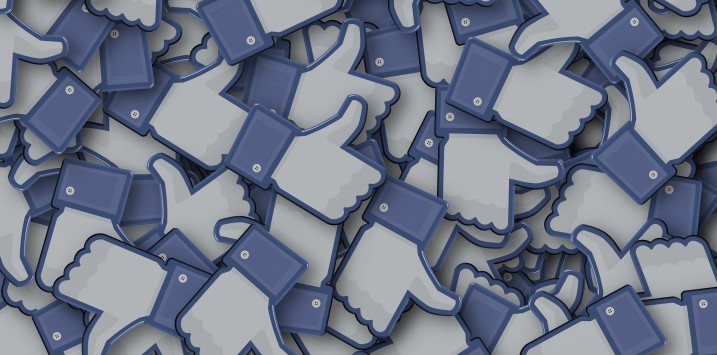 The Facebook juggernaut
Last week Facebook (Nasdaq: FB) reported its fourth quarter 2019 earnings, capping out a solid year for the tech giant. We highlight some interesting datapoints and insights to emerge from the result and explain why we are still optimistic about the growth prospects for Facebook.
In Q4, there were 2.89 billion Family Monthly Active People (MAP) – an estimate of the de-duplicated number of people that use Facebook's various services such as Facebook, Instagram, Whatsapp and Messenger. This MAP metric increased by 9.5 per cent year-on-year and represents a growing number of people engaging with their services. In other words, the demand side of the platform in terms of people using the various FB-owned social media apps remains very healthy and continues to grow despite the enormous user base (FB is the world's largest social media platform).
There were 8 million businesses advertising with Facebook in Q4, and this increased materially from 7 million in Q3. However, this is still a low level of monetisation in light of the 140 million businesses that use Facebook's platform and derive value from it. We believe that there is a longer-term opportunity to monetise these businesses that are currently using Facebook's services, but not currently paying for the value they derive from these services.
There continues to be an average revenue per user (ARPU) disparity between the US & Canada region, and various other geographic regions. While some difference is always likely to exist, given the GDP/capita of the US and Canada compared to some of the emerging economies within the Europe, APAC and Rest of World regions, we believe there is still monetisation upside in those non-US regions. In addition to the healthy ARPU growth runway, given the very strong ROIs advertisers are able to achieve at current CPM levels on FB's platforms, Facebook's ad impressions growth is also growing rapidly.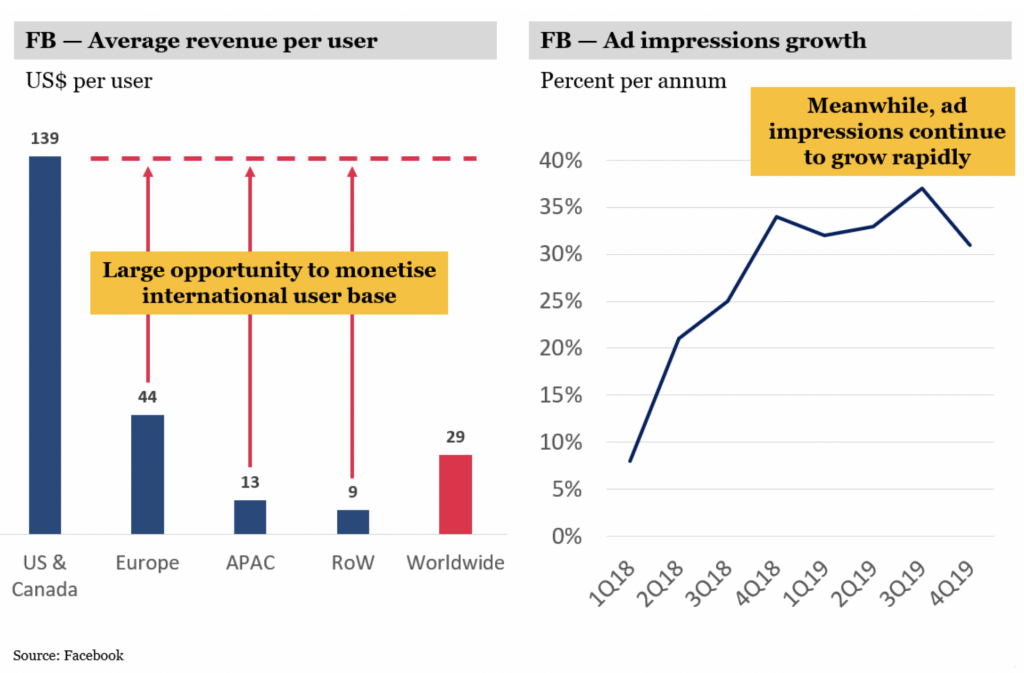 We remain positive on Facebook and view it as a business with ample growth opportunities for its core business, as well as having strong optionality, particularly in light of the ability to scale up new businesses across a vast userbase and generate additional revenue streams.
The Montgomery Global Fund and Montaka own shares in Facebook. This article was prepared 12 February with the information we have today, and our view may change. It does not constitute formal advice or professional investment advice. If you wish to trade Facebook you should seek financial advice.