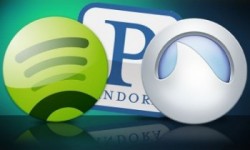 The evolution of the music industry
It's always remarkable to observe changes in entire industries from new technologies and consumer behaviours. The music industry is a great example of this ongoing evolution. The below chart was doing the rounds on Twitter last week, and illustrates the peaks and troughs of the revenue associated with US recorded music over time. As shown, digital downloads displaced CDs, which displaced cassettes and vinyl.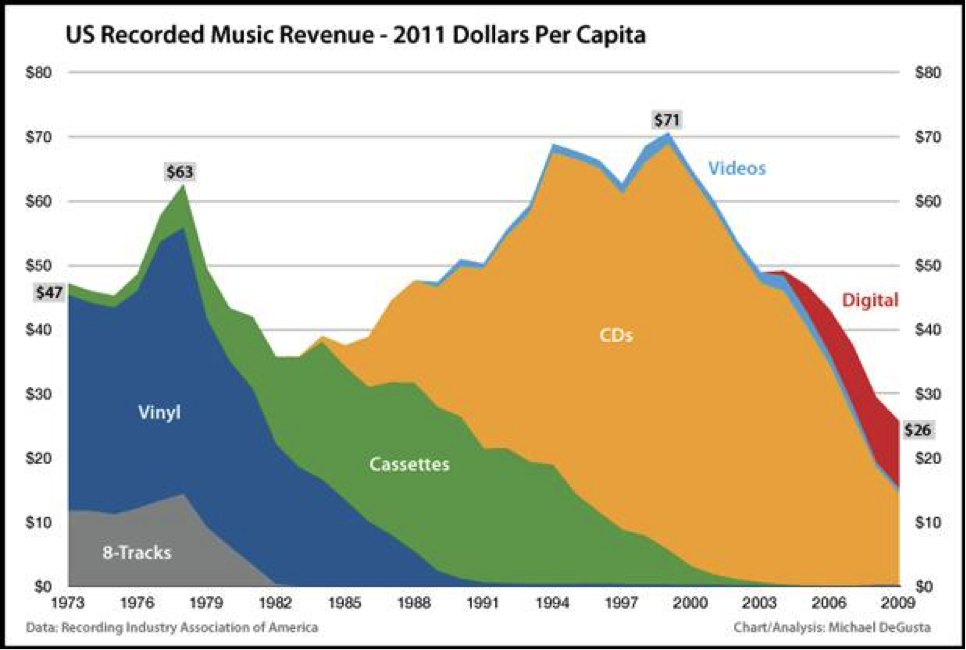 There is a new trend in the music industry which has only recently started to take hold (and is not shown on the chart above which only goes as far as 2009). Digital music streaming has started to displace digital music downloads. As the younger generations have clearly adopted the 'rent, don't buy' mindset towards most consumption, and are enabled by ever increasing internet speeds – music streaming has become a preferred way to consume music. Popular streaming services include Spotify and Pandora.
Last week, a Wall Street Journal article reported that music sales in Apple's iTunes Store have fallen 13-14 per cent worldwide since the beginning of the year. Meanwhile, US revenue from streaming music services has jumped by around 28 per cent versus last year. This is summarised by the chart below.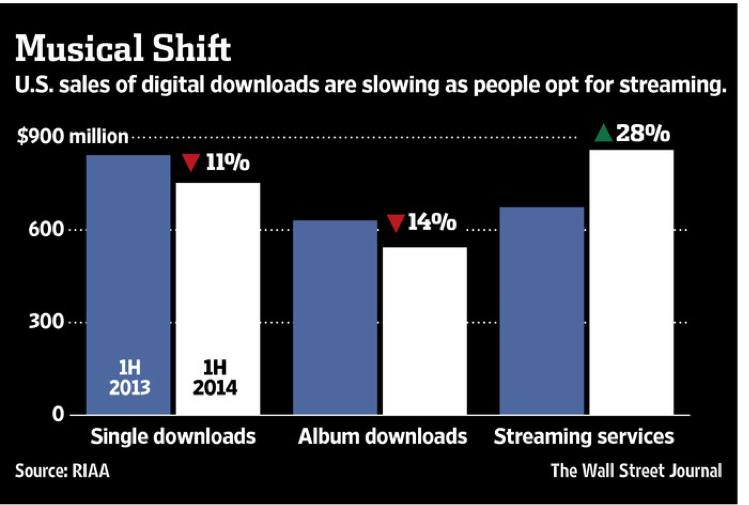 We wonder if the video industry (i.e. the consumption of TV shows and movies) is set for similar disruption? Two weeks ago, it was announced that premium content provider HBO is preparing to launch its own online streaming version of its service next year. Such a service is expected to be wildly popular with consumers; though for pay TV cable companies, this trend could potentially spell trouble.