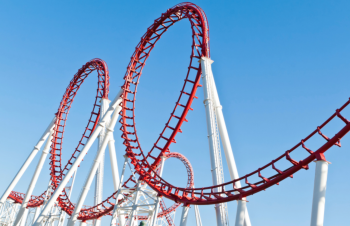 The curious case of falling interest rates
What a month it has been in global fixed income markets! Global risk-free interest rates have been on a steady decline. In the US, the Treasury yield curve has shifted down to the tune of 30-50 basis points. In Australia, it has shifted down to the tune of 30-40 basis points.
(A sovereign yield curve shows the annual interest rate you can obtain for lending to the government, on the vertical axis; versus the tenor of that loan measured in years, on the horizontal axis).
US Treasury Yield Curve (Green) vs 1Month Prior (Yellow)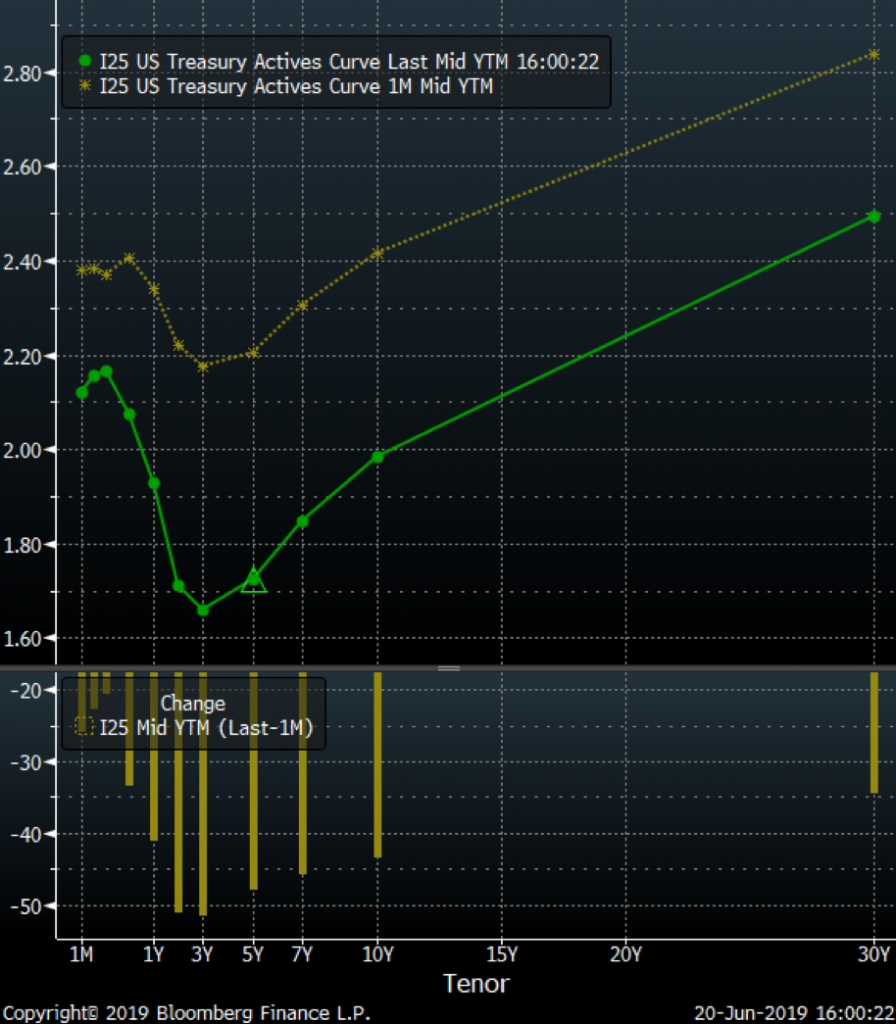 Australian Sovereign Yield Curve (Green) vs 1Month Prior (Yellow)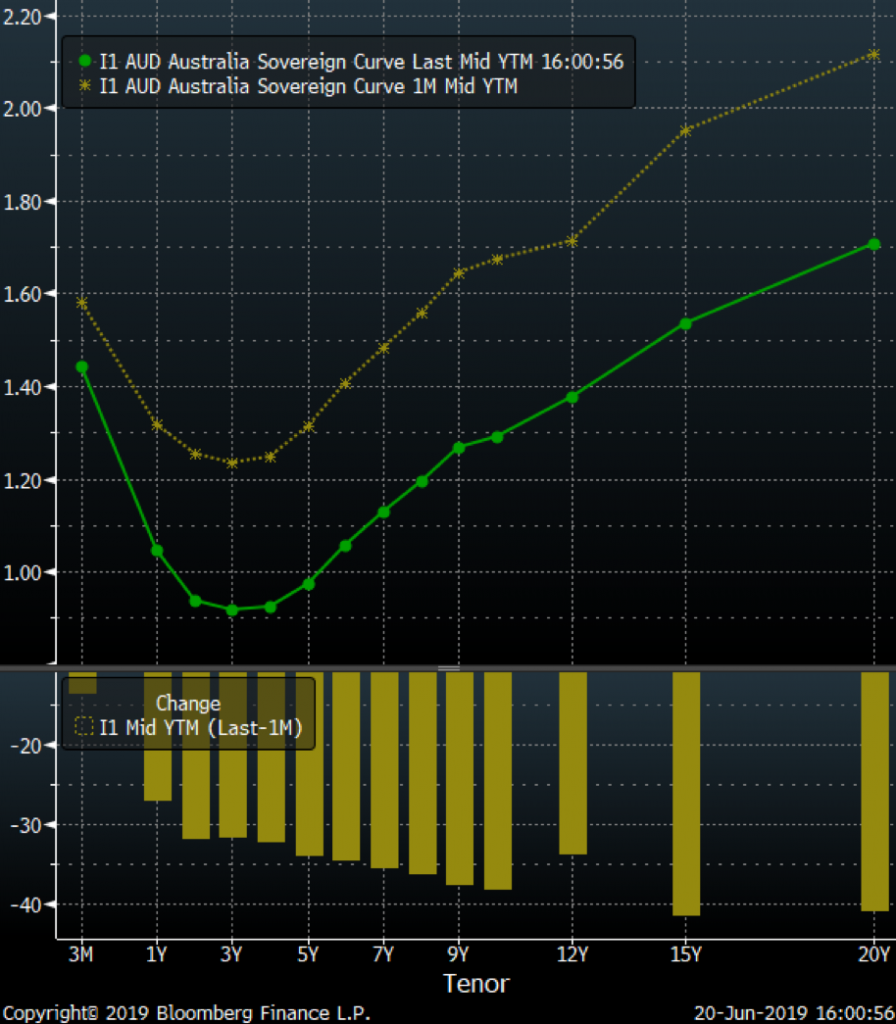 In Germany, any loan you make to the government with tenor 10 years or less carries with it a negative interest rate today. That's right – you need to pay the German government for the privilege of lending it money! It sounds strange, and it is.
There are many possible reasons for this sudden decline in global risk-free interest rates – and we will delve into these another day. For today, I offer you an interesting thought experiment.
When analysts determine the value of a stock, they essentially forecast the future cash flows generated by the underlying business that will be returned to shareholders. Analysts will then aggregate these cash flows – but do so in a way that discounts future cash flows. The idea is that $100 today is worth more to you than $100 in one year from now because you could have invested that $100 and earned a return in the meantime.
The rate at which future cash flows to shareholders are discounted is typically around 10 per cent. And there is a lot of finance theory as to why this is. In short, the discount rate is supposed to reflect the premium over the risk-free rate that equity investors require for bearing equity risk.
The point is, the discount rate is referenced to the risk-free rate. So if global risk-free rates are falling, then finance theory would suggest that equity cash flows should also be discounted at a lower discount rate (all else equal). And as the discount rate falls, valuations increase.
So, if we are moving into a world in which global interest rates are lower for longer, what does this mean for fair equity valuations?
What do you think?