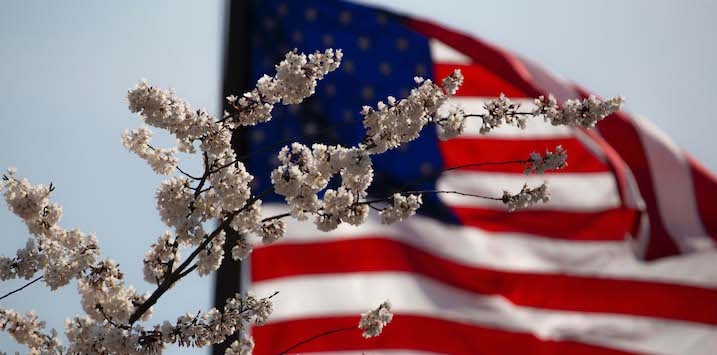 The booming US economy
You could be forgiven for assuming the global economy is facing enormous headwinds. The US-China trade war is creating global equity market volatility; the Brexit mess and Italian public budget dispute is prolonging fears of European Union instability; and even the Australian housing market is now looking fallible.
But it is worth remembering that the US economy – the world's largest and one that accounts for a quarter of total global economic output – is at the strongest its been in more than a decade. Shown below, the last two quarters of real economic output have grown by more than three per cent.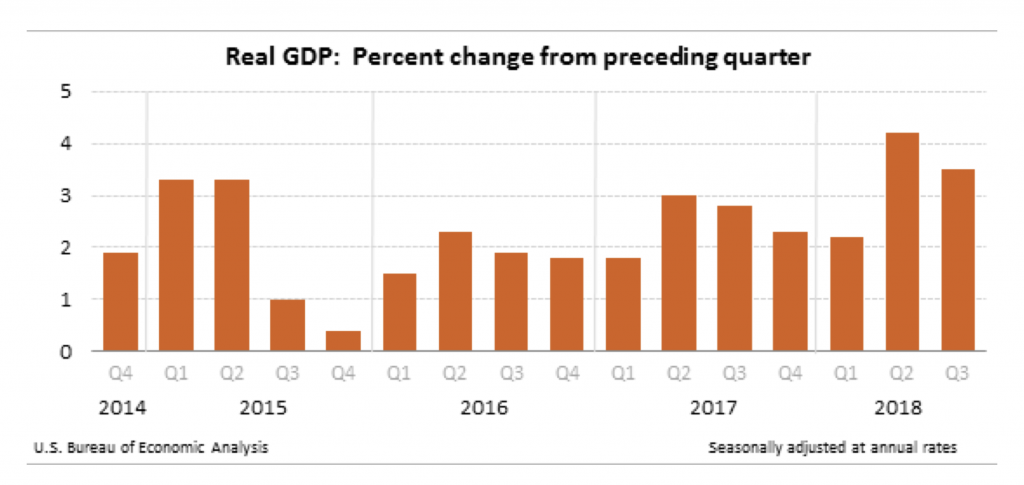 The primary reason of this acceleration? Fiscal stimulus. That is, reduced taxation and increased spending by the government. As estimated by Brookings below, over the last five quarters or so, the contribution to US economic growth from fiscal stimulus has increased from zero to almost one per cent.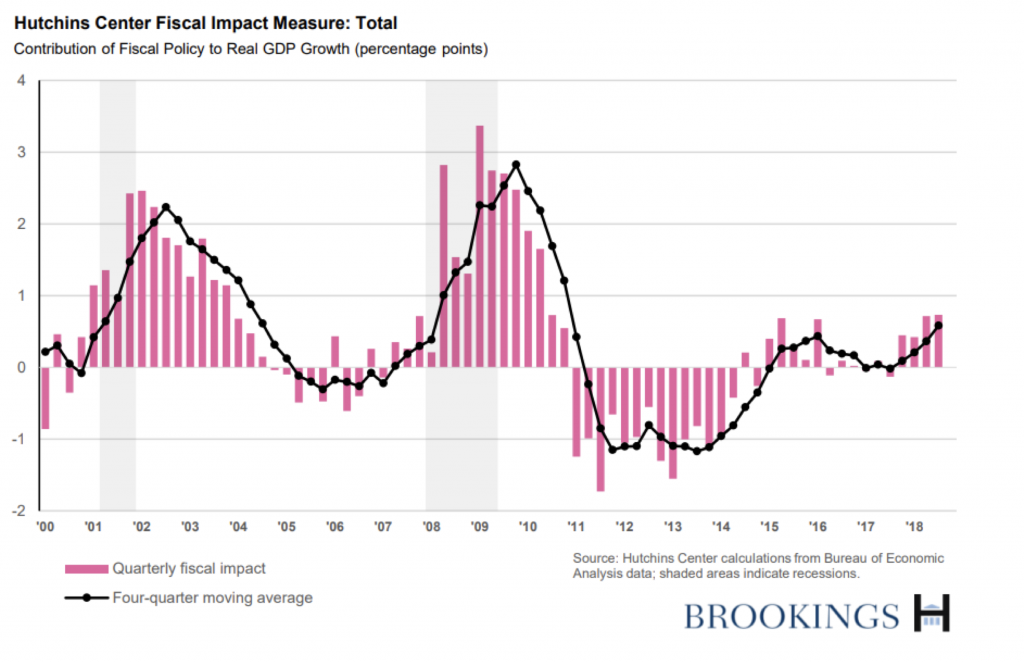 The tax cuts enacted by the Trump Administration in December 2017 were a significant contributing factor here. Among other reforms, these tax cuts included a significant reduction in the US corporate tax rate from 35 per cent to 21 per cent.
The question, of course, is one of sustainability. According to the Congressional Budget Office (CBO), the US federal budget is expected to be in the red by about two per cent of GDP on an annual basis. And this is before government interest payments on its borrowings. When interest expenses are layered on, the annual public budget deficit is closer to five per cent per annum for the next decade – and is projected to deteriorate thereafter (shown below).