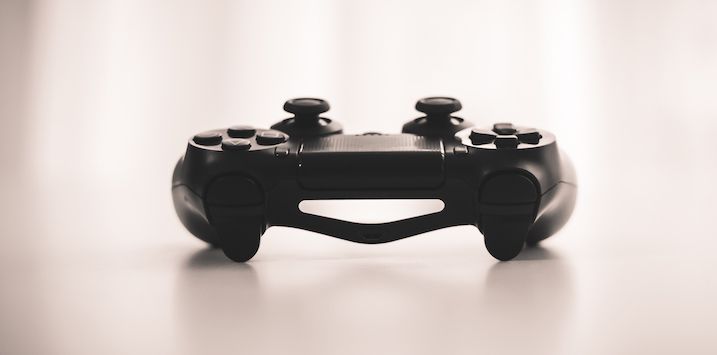 The $40 million World Cup
If there was any doubt about Fortnite's place in the pantheon of generation-defining phenomena, look no further than the recently announced Fortnite World Cup. The inaugural global tournament, which runs for ten weeks online followed by an offline grand final in New York City, is open to any and all aspiring Fortnite players—and there are now 250 million of them and growing.
Players will not only compete for fame but also a share of the US$40 million prize pool. That a game less than two years old can command such a following and such prize money is a testament not only to Fortnite's commercial success, but also its pioneering role in shaping the future of gaming.
For some perspective, the winner of the solo grand final will walk away with a US$3 million prize, making the Fortnite World Cup one of the highest-paying individual sporting events in the world and edging out prestigious tournaments such as Wimbledon which has been around since 1877. Activision's inaugural 2018 Overwatch League offered a total prize pool of US$3.5 million.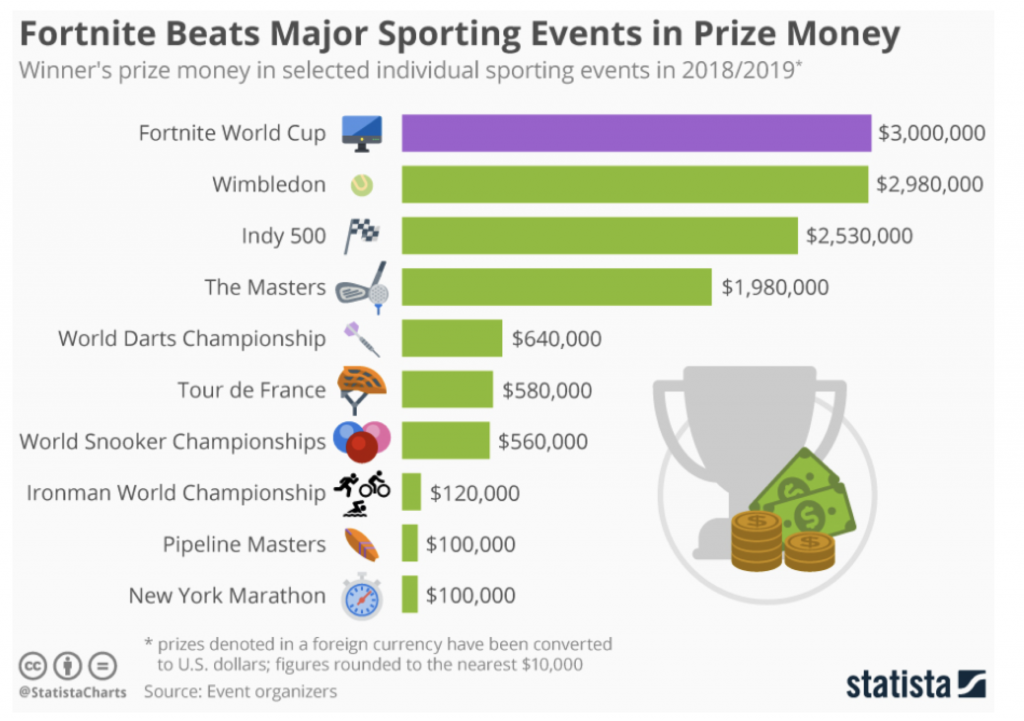 So how did we get here?
To be clear, Fortnite was never designed as a competitive game. Its cartoonish graphics, simple gameplay and encouragement to "squad up" with friends appeal to casual gamers rather than the hardcore. It is, in fact, the model gaming-as-a-service (GaaS) example. By being free-to-play (supported by microtransactions), the game opened itself up to audiences who would never have otherwise considered dabbling in the genre, and the social aspect of gaming with your friends in the same environment regardless of skill level or hardware (Fortnite supports cross-platform play) took over from there.
Hosting a "World Cup" with an eye-watering prize pool is a cost-effective way to drive hype amongst the existing 250 million player base and pique the interest of potential new players.
Does this mean the listed video game publishers can follow a similar path? It seems unlikely, as creating a true GaaS experience requires a mentality incompatible with the prevailing model of incremental annual releases with an upfront purchase price and would require the ongoing support of too many development resources for no upfront revenue. The listed publishers have typically catered to hardcore gamers and an attempt to appeal to a wider casual audience also risks alienating their loyal fanbase.
That said, the appeal of Fortnite and the stream of recurring in-game revenue can be hard to resist, as demonstrated by EA Games' recent launch of competing battle royale game Apex Legends. Following the strong launch, the initial hype is beginning to wane. After all, free-to-play also means free-to-leave, and only time will tell whether Fortnite's secret sauce can be successfully copied.