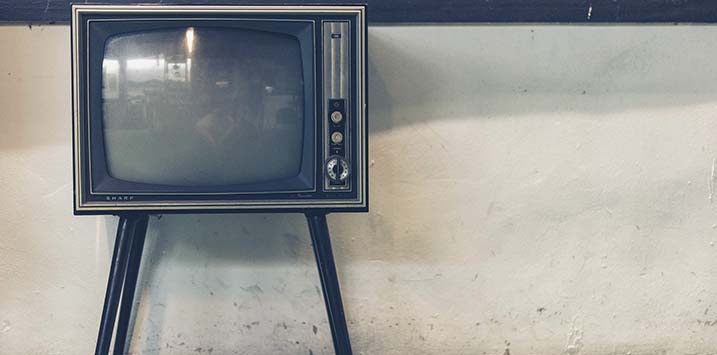 Television news was already vaccinated
One of the unexpected beneficiaries of the pandemic has been traditional television news. Prior to COVID-19 news agencies were seeing their audiences decline (2019), with many showing double-digit drops as alternate channels (Facebook, Twitter, etc) were drawing more attention.
However, news consumption soared in 2020 with the pandemic, social unrest and of course the U.S. election pulling people towards more trusted and consistent video formats. One of the major winners of this in the U.S. has been Fox News with 3.7 million nightly prime-time viewers, up approximately 46 per cent year to date with a spike of 139 per cent year over year in October (ahead of the election).
In fact, Fox News attracted the highest audience of any network for its election coverage with 13.7 million people tuning in, making a 19th consecutive year as the #1 watched U.S. cable news network a near certainty. While a downturn in ratings after the election will be unavoidable, Fox News may be set to receive a fresh bout of competition from an unlikely source. In a highly unusual move for on outgoing president, reports indicate that Donald Trump is planning to launch of a rival right-wing news network once he leaves office, encroaching on an area Fox News has had to itself for around 20 years.
Daily U.S. news viewership (000) has soared in 2020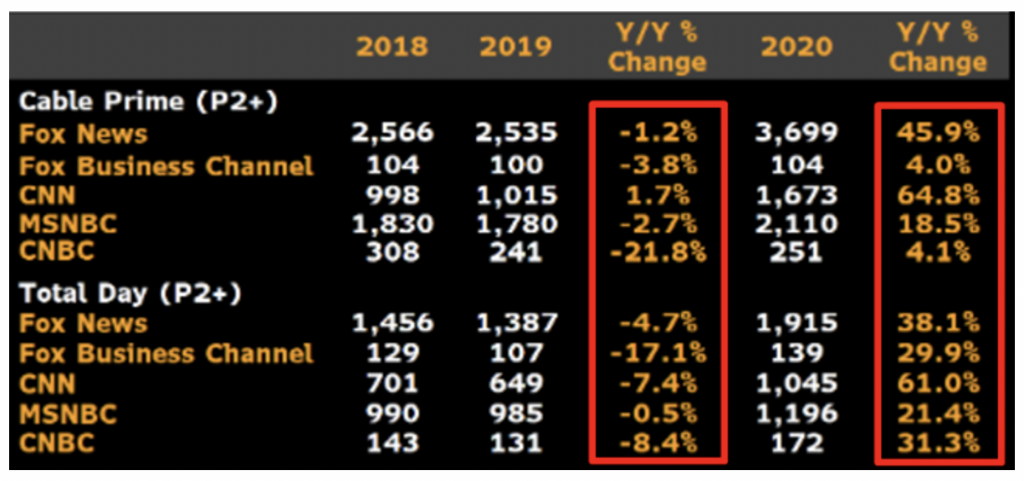 Source: Bloomberg (January 1, 2020 to October 31, 2020)