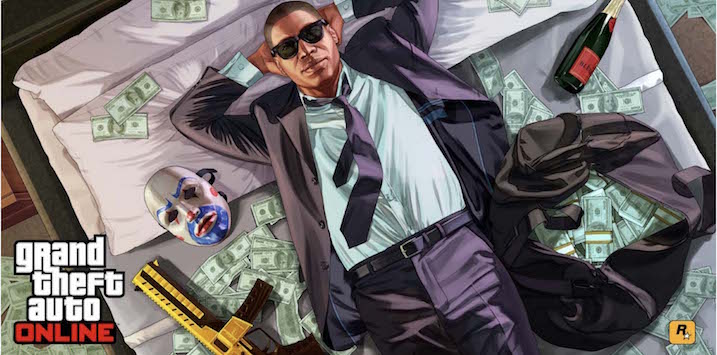 Take-Two's business model powers its share price to new highs
Our global funds have owned shares in video game company Take-Two Interactive (Nasdaq: TTWO) since their inception. During that time, the stock price has surged by over 180%. We were ahead of the pack in selecting TTWO as a key holding, and I'd like to set out why we were attracted to the business.
We've written about TTWO on a number of occasions (here, here, here, and here).
TTWO's business model has fundamentally changed in recent times. The traditional video game model was focused on one-off transactions, whereby a gaming company would do the following: (i) develop a video game; (ii) sell that video game to consumers; and (iii) repeat steps (i) and (ii). However, there has been a pivot by video game publishers such as TTWO towards microtransactions. Microtransactions refer to in-game purchases of virtual currency, and other in-game items and services. This shift has had important implications from an investment standpoint.
Microtransactions and other forms of recurrent consumer spend have the effect of prolonging the life of a video game, namely through improving engagement with a video game franchise. New expansion packs, in-game characters, or new missions can be intermittently released to extend the monetisation period of a gaming title. This has the effect of smoothing the typical revenue volatility that stems from TTWO's lumpy game release schedule, as well as boosting the monetisation potential of TTWO's games.
The global team identified this trend early on, and our interest was piqued by the extraordinarily attractive economics of recurrent consumer spending. These are high margin revenue streams that carry extremely high incremental returns. For example, the incremental cost of selling an additional unit of virtual currency is zero, with all of the revenue falling through to the bottom line. At the same time, our view was that the market was failing to price in the extraordinary potential of these burgeoning recurrent revenue streams. We subsequently loaded up on the stock.
So why was the market delayed in catching on to this trend?
The global team believes that two key factors obscured the value of TTWO's stock: (i) the lumpiness of game releases and the distorting effect of the 2013 Grand Theft Auto V release; and (ii) deferral of revenues leading to a divergence between reported numbers and economic reality.
TTWO has traditionally released GTA titles at 4-5 year intervals. In the periods during which a GTA game is released, there is usually an enormous spike in revenue, followed by a sharp decline in the following period. For example, in FY14, when GTA V was released, TTWO's revenues increased 94% year-on-year, and they subsequently declined by -54% in FY15. This makes it enormously difficult to forecast TTWO's business.
A further quandary is the way recurrent revenue streams are accounted for. Some of the costs such as internal royalties and marketing expenses are recognised upfront, but the revenues for recurrent consumer spending must be recognised over the "useful life" of the video game. This exacerbates the issue of the timing mismatch between revenues and costs, as well as creates a divergence between the accounting revenues and the cash that TTWO receives. Put another way, the accounting standards obfuscate the economic reality of these microtransactions, and this nuanced dynamic would have been missed if the analysis did not involve a thorough investigation of TTWO's regulatory filings to piece together the impact of TTWO's accounting. For these reasons it is apparent why the market was tardy in recognizing the important shift that was occurring at TTWO.
The TTWO stock price has increased by over 180% since the inception of the global funds, equating to a more than 70% annualized return. This stock has provided pleasing returns for investors in our global fund offerings.
The Montgomery global funds own shares in Take-Two Interactive (Nasdaq: TTWO)