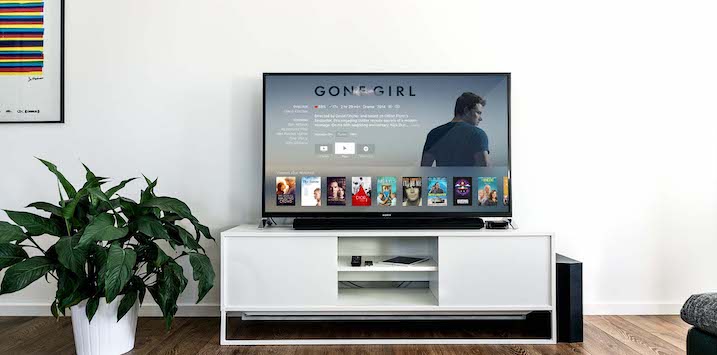 Studios test direct-to-streaming for relief
Following the closure of cinemas around the globe as a result of COVID-19, Hollywood studios have had to turn to once-bitter rivals – the streaming services – in hopes of a return on their production budgets. According to a report by The Information, film studios have been reaching out to the likes of Netflix, Amazon Prime Video and Hulu in an attempt to sell some movies that were previously slated for theatrical releases.
Recently announced deals include "My Spy" on Prime Video, "The Lovebirds" on Netflix, and even mid-budget films such as Disney's Artemis Fowl on its own Disney+ service (though live action blockbuster Mulan was postponed for a theatric release). Other just-released films such as "The Invisible Man", "Emma" and "Trolls World Tour" have been made available for rental on the streaming services. Sources told The Information that Hulu has received over 50 pitches and Netflix nearly double that number, with new offers appearing daily.
Comparing the large number of lower-budget films produced to the few streaming services with the financial capacity in the current environment to purchase such films, it is clearly a buyer's market. This is exacerbated by the fact that the parent companies of the major film studios are laden with debt, which during a period of depressed revenues can quickly become paralyzing. The current environment may indeed offer a chance for streaming services to buy up exclusive pre-release content for cheaper than producing it themselves, and certainly faster, which is beneficial in a world where billions of consumers are stuck at home and likely trying out (or exhausting) the various streaming services. Netflix's stock price has certainly performed well during this volatile period, but the dark horse in this race may actually be Apple. Apple launched the Apple TV+ streaming service late last year with a rather sparse library, and while management claims the service is focused on original storytelling, the opportunity to deploy a fraction of its $207 billion cash pile to acquire some exclusive theatrical content may be tempting.
This newfound acceptance by Hollywood studios of direct-to-streaming film releases – even if out of necessity – clearly shows that the balance of power has shifted well towards the streaming services. But the studios also stand to benefit by de-risking their lower budget films. Rather than leave it to the vagaries of movie-goers, studios can lock in a more certain return, albeit at the cost of upside. If this change in practice continues into the post-COVID world, the clear losers will be the cinema operators, many of which carry significant debt burdens and are already struggling with tepid growth.
The Montgomery Global Funds and Montaka own shares in Apple. This article was prepared 17 April with the information we have today, and our view may change. It does not constitute formal advice or professional investment advice. If you wish to trade Apple you should seek financial advice.