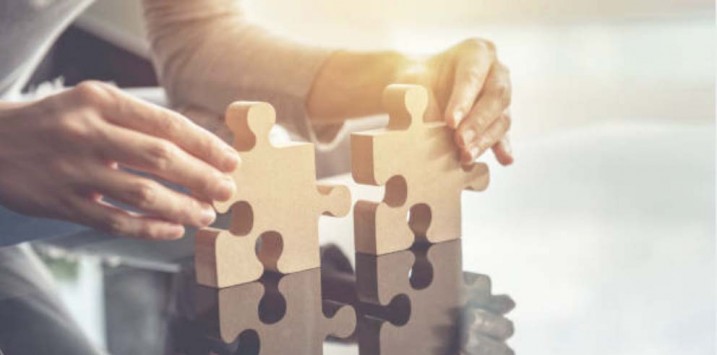 Sticking to our process: what are you doing now?!
Bond yields were up Friday night and equity markets were down; then stocks were down again Monday night; volatility surged; so what are you doing now?!
At the beginning of this week we were in Melbourne visiting clients and in almost each meeting we were greeted with some version of this line of questioning. Sometimes it came with cheeky smiles or nervous laughter, other times with disconcerted furrows or frazzled hair-dos. Calmly and deliberately our response was always: we are sticking to our process, as we do each day of the week (and twice on Sundays). I believe the concern and curiosity was completely reasonable. After all, global asset markets had given investors a lot to think about in just a few days.
On Friday night in the US the 10-year treasury yield (a measure of long run interest rates in the US) continued its recent climb towards 2.8 per cent from just 2 per cent back in September last year. Then the S&P500 (a measure of US stock prices) declined in intra-day trading by 2.9 per cent, close to breaking its longest ever stretch of 404 days without a drop of 3 per cent, and after posting a colossal 5.6 per cent gain in January this year alone.
For an encore on Monday night US stocks continued to fall, retracing all of January's gains with more than a 6 per cent drop in 2 trading sessions. Scarily the VIX volatility index (the so-called "fear gauge") more than tripled to a level of 50 before finishing at 37 – a level not seen since 2015.
But for all the frenetic movements in the markets at the time the Montgomery Global team have stayed the course and continue to execute on the same scalable and repeatable process we have employed since launching our global strategies on 1 July 2015. The process revolves around reverse-engineering the expectations the market is implying for a high quality business, and then looking to add long positions when these expectations are unreasonably conservative (it's the opposite on the short side: look for deteriorating businesses whose stocks are pricing in unreasonably optimistic expectations).
At the same time, we need to recognise where we have come from, where we are now, and to exercise patience and caution. While a 6 per cent-plus decline is a big move in a month, let alone a couple of days, the equity market has only pulled back to levels around where it ended the month of January – and it wasn't screaming cheap on an aggregate basis at that time. Only when market prices fall below our estimates of fair value (said differently: market's expectations for the business become easy hurdles to jump) we will deploy additional capital. Until then the most important thing we can do for our clients is stick to our process, and continue to research businesses and analyse their worth.
US 10 Year Treasury Yield (last 12 months)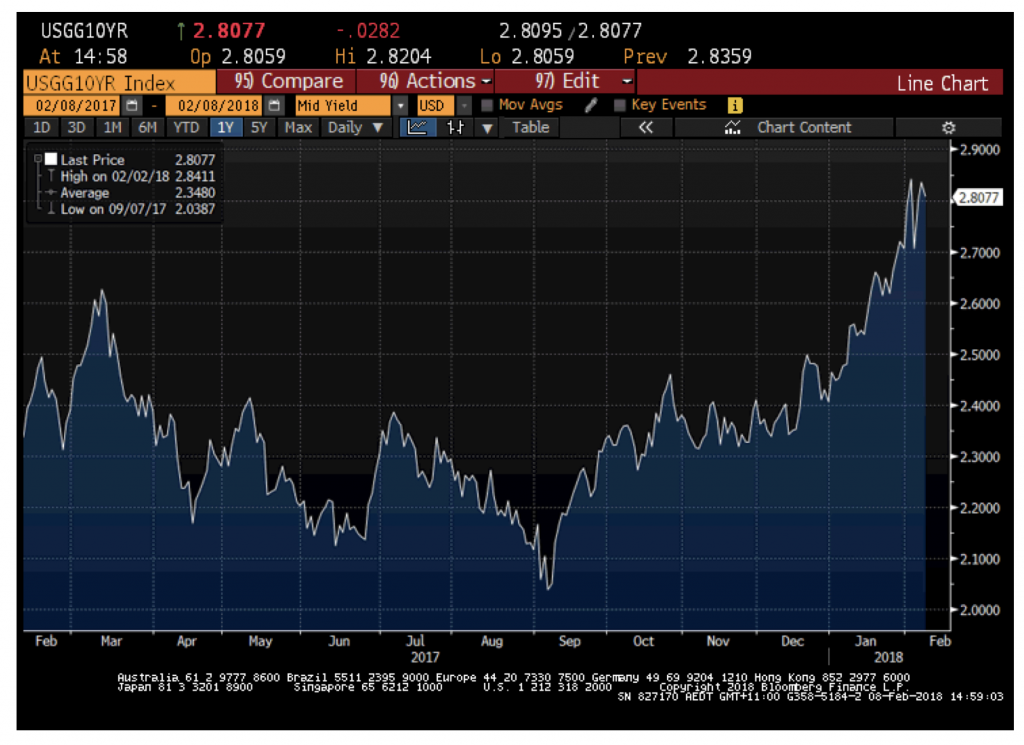 S&P500 Index (year to date)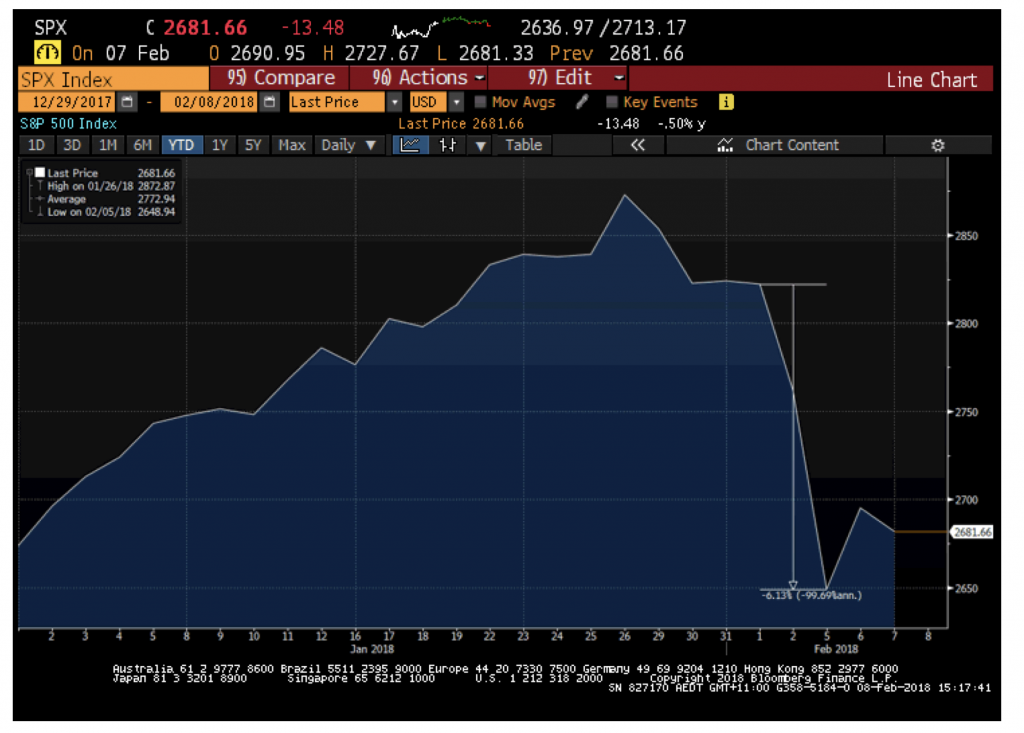 VIX Index (last 5 years)
Bond yields were up Friday night and equity markets were down; then stocks were down again Monday night; volatility surged; so what are you doing now?! Click To Tweet