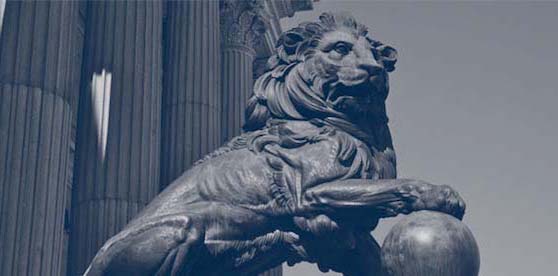 St. James's Place Shows You Can't Keep Good FUM Down
While a lot of people Down Under were dusting off kips and tucking fresh pineapples into their wallets late last Tuesday evening in preparation for the Anzac Day ahead, you may have just missed the funds report from St. James's Place coming out of the United Kingdom. St James's Place showed that funds under management can be resilient even when the market gets choppy.
In the first calendar quarter of this year, global equity markets were down almost 5 percentage points in British Pound terms, as measured by the MSCI World Index and shown below. However, funds under management at the UK's largest wealth manager were off just a touch, moving from 90.8 billion pounds sterling at New Year's eve last year to 89.9 billion pounds sterling at the end of March. Why?
MSCI World Index Calendar 1Q18 Performance in GBP
Firstly, St. James's Place (SJP) diversifies its client's funds across a range of assets. Just over 60 per cent of funds under management reside in equities around the world, meaning that almost 40 per cent of client assets are invested in bonds, cash, property and other asset classes. This meant that SJP cushioned some of the blow from poorly performing equity markets and experienced an investment result of 3.8 per cent.
Secondly, SJP is the beneficiary of large and growing inflows generated by its increasing network of more than three and a half thousand advisers across the UK, and their thrifty clients. In the calendar quarter just gone SJP saw 3.9 billion pounds sterling roll in the door, 21 per cent more than clients added to their accounts a year ago.
By diversifying existing funds and generating strong new inflows from its clients, SJP was able to coast through a choppy time in global markets.
The Montgomery Global Funds own shares in St James's Place.  This article was prepared 30 April 2018 with the information we have today, and our view may change. It does not constitute formal advice or professional investment advice. If you wish to trade St James's Place you should seek financial advice.
St James's Place has shown that funds under management can be resilient even when markets get choppy.
Click To Tweet