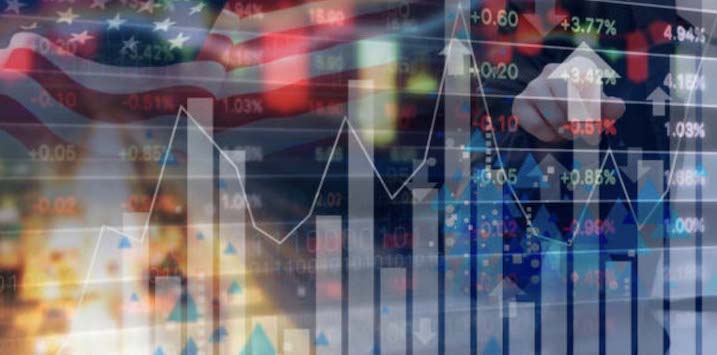 Sometimes "why" is not the right question
As value investors, we are constantly asking ourselves "why" – why is a company undervalued, why is another overvalued, why is our thesis different to the market's and why is it more likely to be right, et cetera. The better we can answer these why's, the better we are likely to perform against the average market participant. However, not all developments need or should have an explanation. One example in this category is "why did the market fall 5 per cent on Monday?".
Thousands of words and kilolitres of oxygen have been wasted speculating and debating about why the Dow Jones fell over 1,100 points on Monday, along with the broader global markets. After years of calm and escalating complacency, during which 1 per cent daily moves were as rare as hens' teeth, a near-5 per cent fall in one day can seem like armageddon to many market participates. But it is easy to blow such a move way out of proportion, when every other day has been as eventful as watching grass grow. As long-term value investors, we should not be concerning ourselves with one-day market-wide price moves, especially ones not underpinned by a sudden, unforeseen change in the geopolitical or economic environment that fundamentally alters the investment theses of our portfolio stocks.
Financial media and talking heads attributing the decline to inverse VIX ETNs, rising bond yields, falling unemployment rates, inflation uncertainty or Fed rate hike paths in no uncertain terms makes for an interesting read, but should not influence an investor's approach to their portfolio or their individual investments. None of the aforementioned are a surprise—some have been talked about for years—and whether they may or may not be responsible for a sharp move in the world's largest emotional and psychological forum is beside the point. As Jason Zweig of The Wall Street Journal points out, no one knows exactly why the Dow Jones crashed 23 per cent on October 19, 1987, even after 30 years of study and analysis.
Here's what we do know:
The US economy remains robust and other DM/EM economies are growing again, delivering a period of co-ordinated global economic growth.
Equity markets have been rising steadily (and accelerating) in recent years, and while there is undoubtedly complacency in the market, there are limited signs of widespread euphoria that would suggest a market top. Many investors are cautious about elevated valuations but see no catalysts in the near term that could derail economic or earnings growth, or cause a correction. It is arguable that "cautious capitulation" (an oxymoron if there ever was one) was the theme of January.
US inflation remains subdued, which suggests a slow rate hike path. This may change if the labour market continues to tighten and wage growth accelerates.
US monetary policy remains on a tightening path, and the Fed has become a net seller of securities rather than buyer – the impact of reverse quantitative easing on asset markets are unknown. The ECB and BOJ are also tightening their stimulus programs.
Interest rates are likely to rise, although the quantum and pace of increase is unknown. Interest rates have fallen over the past three decades, driving over 10 per cent total annualised returns in the equity markets. Low returns in the investment grade fixed income markets pushed investors up the risk curve into high yield credit and equities. As rates rise, prospective future equity returns are likely to be lower than past returns.
Traditional equity and fixed income valuation parameters are at or near their highest ever. Whether they are in bubble territory is open for debate, but historically, elevated valuations have been followed by downturns.
Many investors are aware of the above risks, but the fear of missing out on attractive past equity returns cause them to remain invested (either fully, or more than is prudent given where in the cycle we are at) until "the cycle turns". In effect, they are trying to time their market exit at the peak. When the last hold-outs capitulate, euphoria erupts.
Geopolitical risks are the highest they have been in decades.
On balance of the above, the Montgomery Global team is cautious about where we are in the cycle and position our portfolios accordingly. We don't need to allocate mindshare to speculating on the causes of a sharp one-day move in global markets to know that current equity valuations are stretched, value is difficult to find, and prospective future returns are likely to be lower than the past. In these environments, it is crucial for value investors to not lose sight of absolute returns (i.e. price relative to value) in pursuit of seemingly-attractive relative returns. In the wise words of Howard Marks, now is the time to "move forward, but with caution".
Back in 1987 on October 19 the Dow Jones crashed 23%, even after 30 years of study no one knows exactly why. Daniel provides some insight into what we do know after the Dow's decrease on Monday.
Click To Tweet